BRENTWOOD, Tenn. — A Tennessee venture capital firm wants to begin doing deals in Indian Country and provide early-stage funding to Native American founders behind startup companies.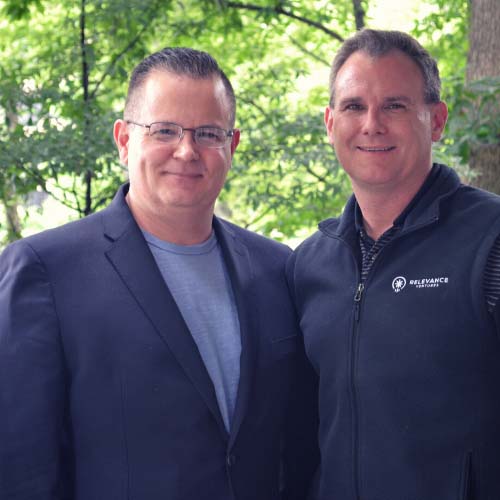 Relevance Ventures, which invests in financial technology and health and wellness companies, unfolded a strategy in early 2021 to further diversify investments.
As the venture capital industry puts a greater emphasis on diversity, equity and inclusion, and with the issue high in the public consciousness, the partners at the Brentwood, Tenn.-based Relevance Ventures looked at their portfolio companies and found that roughly 25 percent to 30 percent were founded either by a female or person of color. None of the companies Relevance Ventures backs was founded by a Native American, nor did any have Native Americans on their boards of directors.
That led brothers Cameron Newton and Dean Newton, who lead the venture capital firm and are both members of the Patawomeck Indian Tribe of Virginia, to start asking questions.
"We asked ourselves, both being Native Americans: Why is that? And is there something wrong with our funnel where we're picking up a lot of stuff, but somehow Native Americans are weirdly being left out? Is it because they don't know we exist? What's the problem?" said Cameron Newton, investment manager, and founding member and managing partner of Relevance Ventures.
"We should be seeing a pipeline (of prospective investment targets) from Native founders," he told Tribal Business News. "To the extent that we're not seeing it, or maybe they're not getting the introduction and access that they need, we can help solve that."
Making connections
Over the last seven months, the partners have worked to reach out to tribes, started "to have conversations," and sought to make contacts in Indian Country to generate greater awareness of their fund and venture capital, Cameron Newton said.
Part of the issue the partners face is a general lack of awareness about Relevance Ventures outside of its own network and deal pipeline, Dean Newton said. Up until a few months ago when it began to make public announcements about investments, the firm was "really pretty stealth in general," he said.
"We've always been a little under the radar," Dean Newton said. "It really wouldn't be just Indian Country that didn't know about us. Most people didn't know about us."
Launched a decade ago as a public-private venture with the State of Tennessee as a fund to invest in early-stage companies, Relevance Ventures went on to subsequently raise private funds of $5.5 million, $12.5 million and is presently on its fourth venture capital fund of $75 million.
A little more than $20 million of the fourth fund that Relevance Ventures launched two years ago has already been invested. The Newtons expect to deploy the remaining capital from the fourth fund over the next three years or so, and Relevance Ventures is now preparing to raise funding for another fund that they hope will reach $200 million to $250 million.
'We want to engage'
Relevance Ventures initially invests $250,000 to up to $2 million to $3 million in a company, and then a similar amount through follow-on investments, Cameron Newton said.
In each investment, Relevance Ventures takes an equity stake in a company and a board seat, and partners with founders to grow. Beyond capital, the firm can bring connections and a professional network of advisers, contacts and even potential customers to the companies in which it invests.
"We want to engage. We want to be a resource and a go-to," said Dean Newton, investment manager, chief legal officer/secretary and general partner at Relevance Ventures. "We think about an investment in terms of how we might be able to help them. We commit ourselves, not just our money, but our own personal time and human energy to making their business successful."
As they begin to pursue their strategy to invest in Indian Country, the Newtons "have a better sense" of the cultural issues of Native Americans, "as opposed to someone they might meet on Wall Street," Dean Newton said.
The partners also recognize the communal approach to business among many Native Americans to first reach out within the tribe for assistance. The Newtons do not want to disrupt that model, but hope to complement it with Relevance Ventures, Cameron Newton said.
"We feel those two models can co-exist, and certainly there are Native founders who could benefit from reaching out to venture capital, whether it's us or some introductions we can make or whatever it is in trying to play a larger role in helping to benefit those folks," he said.
Building an ecosystem
Relevance Ventures' move to invest in Indian Country comes as the venture capital industry looks to diversify and emphasizes equity and inclusion in both investments and among professionals working at firms.
A nonprofit organization formed a year ago by the National Venture Capital Association includes among its mission promoting more inclusivity in the industry that historically has been dominated by white males.
In a 2021 annual report on the organization, known as Venture Forward, Executive Director Maryam Haque wrote: "The future of VC is exciting, but the ecosystem is far from where it needs to be to ensure that people of all backgrounds — including gender, race, ethnicity, geography, age, and education level — can access the industry and thrive."
Across the U.S. in the second quarter, venture capital investments totaled $150 billion through 7,058 deals, "setting the stage for what could be another consecutive record-setting year," authors wrote in the second quarter Venture Monitor report issued by the NVCA and Pitchbook, also noting a surge in early-stage investing.
--
About the writer: Mark Sanchez is a senior reporter at MiBiz, a regional business publication based in Grand Rapids, Mich., where he covers finance and health care.