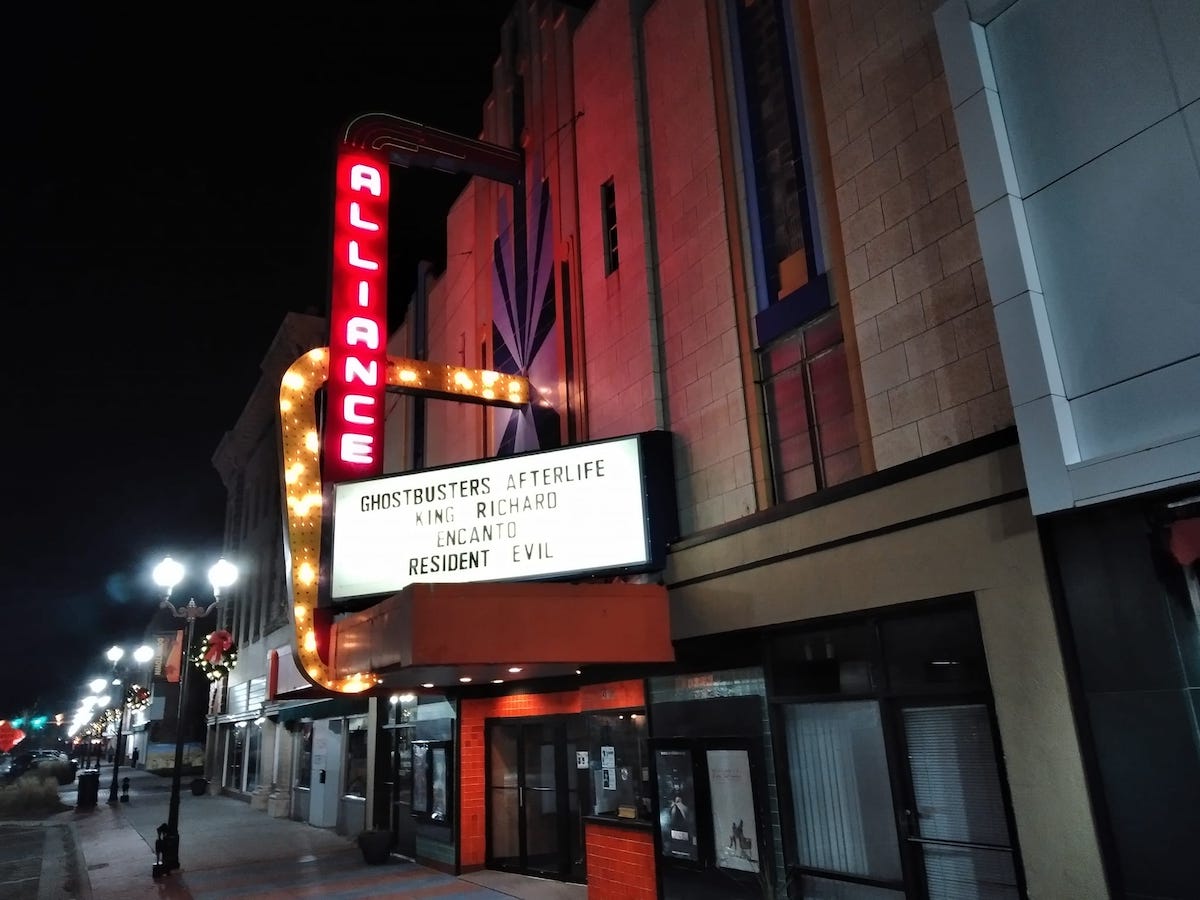 Details

Finance
ALLIANCE, Neb. — Serial entrepreneur Edison Red Nest III elevated his family's passion for movie nights to the next level.
The Oglala Sioux Tribal member took a chance on an opportunity to buy the Sandhills Drive-In in Alliance, Neb. in the fall of 2019 and then followed it up last November by acquiring Alliance Theatre.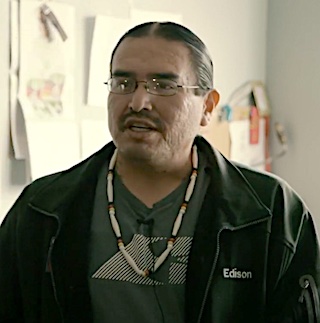 Edison Red Nest III. (Screenshot)While Red Nest said he always hoped to be in a position one day to acquire Alliance Theatre, the pandemic "sped things up" and caused the movie theater's former owners to tap out given the effects of the pandemic on the industry.
"Originally, we were thinking about purchasing the movie theater after another five years, but the owners were looking at getting rid of it and getting out of that business," Red Nest told Tribal Business News.
After submitting an offer and a counter offer, the former owners, GEJU Theatres, agreed to sell. However, Red Nest still needed to line up all the financing. That's when he turned to Kyle, S.D.-based Lakota Funds, a Native community development financial institution (CDFI).
His location in the middle of the Nebraska panhandle posed a challenge since it was outside of the typical service area for Lakota Funds, which serves Native Americans on and around the Oglala Sioux Tribe's Pine Ridge Reservation. However, Lakota Funds found a way to help Red Nest finance the deal by partnering with Native360 Loan Fund Inc., a fellow Native CDFI based in Grand Island, Neb. From start to finish, the deal took about five weeks to complete.
Rather than roll the dice with a large corporate bank, Red Nest thought he stood a better chance to work with a Native CDFI on what proved to be the largest credit application he's made so far — certainly a far cry from the small credit union loan applications he's done in the past.
"I drove it all the way up to the reservation and handed it to (Lakota Funds Loan Officer) Tony Taylor, so we had the meeting right there," he said.
Red Nest said his situation offers an example of how Native-led CDFIs provide credit that's often difficult to obtain otherwise, even when an application doesn't fit their conventional criteria.
"The relationship with Native360 and Lakota Fund has been nothing but helpful, especially with things like funding, but also following up and asking if there's anything we need and helping us make different connections with people regarding the business," Red Nest said.
Acquiring Alliance Theatre provided Red Nest and his wife and business partner, Courtney Red Nest, with the chance to show movies year round. While Sandhills Drive-In stays open from April to October showing second-run movies, Alliance shows first-run films all year.
The Red Nests employ five people at Alliance Theatre and have focused their recent efforts on rebuilding a traditional projector for use in the main theater. Sandhills Drive-in employs an additional three people.
So far, Red Nest said the investments are paying off. While the couple entered into a 15-year loan with Lakota Fund and Native360, their current level of business could enable them to pay it off in three.
"That's part of our five-year plan, paying the theater off," Red Nest said.
Never miss the biggest stories and breaking news about the tribal economy. Sign up to get our reporting sent straight to your inbox every Monday morning.
Getting over past prejudices, mistakes
That a Native-owned business is growing in the middle of Alliance shows how far the area has come since its days as a "sundown town" in the 1950s, when Native Americans weren't allowed in city limits at night, according to Red Nest.
"If you weren't white, you had to get out of Alliance at sundown back then. They would have police patrolling the bridges, making sure that Indians didn't cross that bridge," Red Nest said. "There were signs around town that said, "No Dogs, No Indians.' We were treated less than the dogs, really.
"Owning the theater being a Native person and a Native family is a big deal as far as the community. It gives a good outlook on Native Americans."
The successful business enterprises he's built in the city also serve as a demonstration of the progress Red Nest has made since serving time in prison for dealing cocaine.
"I used that time in prison to really learn about the culture, learn heritage, a little bit of language, a little bit of song and craft — whatever I could," he said. "Whatever I was exposed to in there, I soaked it in with the idea of giving back as soon as I got out."
Prior to his incarceration, Red Nest said he "was just taking and not really giving back. That weighed heavy on me, so I started looking for some sort of redemption and how I could give back."
After his release, Red Nest dove headfirst into his culture, joining drum groups, learning his language and working with other Native organizations, which eventually culminated in him forming Native Futures.
The for-profit Native Futures provides contract services for organizations that help Native Americans. Participants in Native Futures' programs get access to drum circles, talking circles, and language classes that helped bring Red Nest back into his culture. Contract clients include Nebraska's Department of Health and Human Services, as well as Nebraska's Judicial District 12, where the company provides probation services.
But the serial entrepreneur's roots in the local business community run deeper still. In Alliance, he also owns a bespoke bike taxi transportation service and a food truck, plus a youth lacrosse team.
With all of those ventures under his belt, Red Nest has three pieces of advice for up-and-coming entrepreneurs: stay sober, find your passion, and take advantage of the resources that are available, including Native CDFIs.
"They gave me hope," Red Nest said of Native CDFIs. "I was able to say that yes, we just might get this loan, whereas at a regular bank, we've been denied simple requests like car loans before. These CDFIs are advantageous for Native Americans. It would be great if there was more awareness, more exposure about resources like this, because there are a lot of Natives who want to do better."
--
EDITOR'S NOTE: This story is part of a multi-part reporting series on the role that Native CDFIs play in small business formation and growth in Indian Country. To support this coverage, Tribal Business News received a grant from URL Media Group, a network of BIPOC media outlets, and the Knight Lenfest Local Media News Transformation Fund.