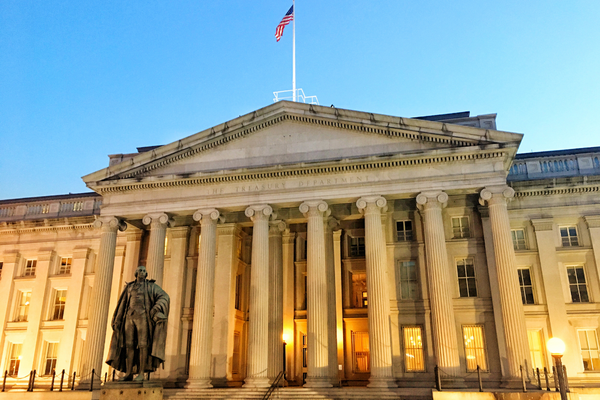 Details

By

Elyse Wild

Finance
Newly proposed changes to a U.S. Department of the Treasury fund that has been critical to driving Native economic development and access to capital could have devastating effects in Indian Country.
The Treasury Department's CDFI Fund recently proposed changes to the CDFI certification application that would nearly shut out Native CDFIs from the fund altogether. Under the changes, a CDFI would be prohibited from issuing mortgage loans with balloon payments or terms longer than 30 years, or any interest-only loan. As well, CDFIs would be barred from counting youth-based programs as qualifying development services and would be limited in the amount of staff time dedicated to development services
The proposed revisions are open for public comment through Dec 5. The Fund gave advance notice of the comment period on Oct. 4.
Pete Upton, the chairperson and interim CEO of the Native CDFI Network, said Native CDFI leaders are "shocked and puzzled" by the proposed changes.
"If it wasn't hard enough for the Native community to get into housing before, if these changes go through, it is going to make it even more difficult," Upton said. "That is really the fear."
Native CDFIs provide lending products tailored to Indigenous communities to increase access to credit, capital and financial services.
Historically, because of geographic isolation, weak credit profiles and institutional racism, Native Americans have been excluded from traditional banking systems, stifling any possible growth and driving persistent poverty among Indigenous communities. According to a report by the University of Arizona, less than 10 percent of Native-owned businesses are financed by traditional banks.
That lack of access to capital coupled with the specific challenges of securing mortgages on trust land has resulted in fewer Native Americans owning their homes. A 2022 study from the National Community Reinvestment Program showed that 50.8 percent of Native Americans own their homes, compared to 73.3 percent of white Americans.
However, with loan terms that include balloon payments and interest-only payments, and by deploying USDA loans with a 38-year repayment period, Native CDFIs can get their clients into homeownership.
By restricting these fundamental Native CDFI offerings, Native homeownership could plummet.
Never miss the biggest stories and breaking news about the tribal economy. Sign up to get our reporting sent straight to your inbox every Monday morning.
'The whole reason we were created'
Advocates believe the proposed revisions could cause other, wide-ranging effects. Changes to board structure requirements may dilute Indigenous representation on boards that could result in less understanding of the needs of Indian Country.
Under the revisions, board members would be limited to executive staff of an organization that provides more than 50 percent of its service to low-income populations. Currently, if one serves on another board, they can qualify to serve on the board of a CDFI. With the proposed changes, that will no longer be the case.
Laura Blumberg is an enrolled member of the Little Traverse Bay Bands of Odawa Indians and board chair and founder of Northern Shores Community Development, a Native CDFI based in Harbor Springs, Mich. Northern Shores serves tribes across Michigan with business loans and technical assistance.
"This certification will harm us," Blumberg told Tribal Business News. "Our board is made of tribal members, and to find people that fit these requirements, is going to be very, very hard."
She notes Northern Shores was started with a $100,000 grant from Little Traverse Bay Band and the organization's by-laws require the board to be majority tribal members.
"It feels like they are pushing for our boards to be more like banking boards," Blumberg said. "CDFIs are not banks — that is the whole reason we were created."
Blumberg describes a recent client that exemplifies the unique path of Native business development that ties commercial opportunity with cultural sustainability and tribal regulations.
"We have a lot of fisherman in our tribe, and we gave a loan to a man and his sons for a commercial fishing boat that could be out all year long," Blumberberg said. "We worked really closely with them for months and months and got them that loan. Now they can do commercial whitefish all year round, and they have a good business."
With various tribal regulatory requirements around commercial fishing licensing, "no bank would have worked with them," Blumberg said. "It's a whole different ball game that banks don't understand."
'Detrimental to Indian Country'
While Native CDFIs provide flexible lending, they also provide crucial developmental services, such as credit repair and financial capabilities training, all of which are aimed at creating long-term success for their clients and communities. Restricting staff time dedicated to those services, as is proposed, could impair the effects of the financial products.
"Our communities need that," Upton said. "We take great pride in taking people through financial literacy training and educating them on predatory lenders. We do a lot of training."
Likewise, investing in the cultural well being and economic growth of Indian Country's youth is, for many, at the core of sovereignty.
Upton says that the proposed barring of youth-based economic development is contrary to CDFI Fund's 2014 strategic plan for Native CDFIs, which specifically noted establishing pipelines in Native communities via youth financial literacy.
"By not allowing that to be a qualified developmental service, it would be detrimental to Indian Country," Upton said.
Currently, 72 Native CDFIs operate across the United States. Native CDFI lending products have proven to be sustainable and create long-term effects for communities that previously were left behind.
For Native communities, there is simply no alternative, advocates say.
Upton said that while these proposals are making Native CDFI leaders nervous, he is hopeful the CDFI Fund will consider comments and recommendations from Indian Country.
"(CDFI Fund Director) Jodie Harris and her team are very open to listening to Native voices, and we have a very good relationship with them," Upton said. "We hope that as we go through this process, they really listen to the Native CDFI practitioners in the field because they are the ones that know what is going on. I think we are going to be able to let them know how impactful the proposed change will be to Native CDFIs."