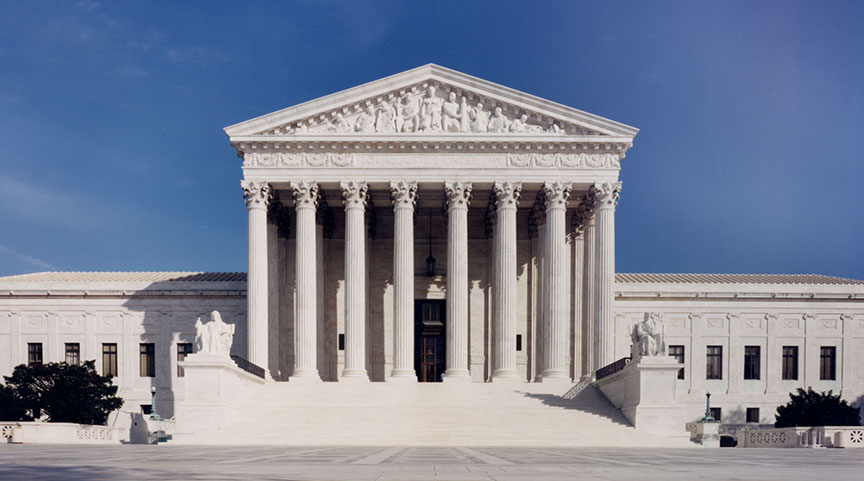 Details

Finance
WASHINGTON — The Supreme Court of the United States on Friday announced it would hear another tribal sovereignty case this term, agreeing to review a case involving a Native American tribe and the U.S. bankruptcy code.
The order issued last week by the justices grants a request by the Lac Du Flambeau Band of Lake Superior Chippewa Indians for the nation's highest court to consider whether a tribal enterprise could attempt to collect on past-due loan funds owed by an individual who had filed for Chapter 13 bankruptcy.
In agreeing to hear Lac du Flambeau Band of Lake Superior Chippewa Indians v. Coughlin, SCOTUS will examine whether the U.S. bankruptcy code strips the Tribe and its Lendgreen subsidiary of sovereign immunity.
In July 2019, an individual named Brian W. Coughlin took out a $1,100 payday loan from Lendgreen, a wholly owned subsidiary of the Tribe. Later that year, Coughlin voluntarily filed a Chapter 13 bankruptcy petition in Massachusetts, listing his debt to Lendgreen, which had grown to nearly $1,600, as a nonpriority unsecured claim, according to a court filing.
Never miss the biggest stories and breaking news about the tribal economy. Sign up to get our reporting sent straight to your inbox every Monday morning.
When Coughlin filed his petition, the Bankruptcy Code imposed an automatic stay against "debt-collection efforts outside the umbrella of the bankruptcy case." Despite the stay, Lendgreen repeatedly contacted Coughlin seeking repayment of the debt. Two months after he filed the petition, Coughlin attempted suicide, saying he was in "mental and financial agony" from "Lendgreen's regular and incessant telephone calls, emails and voicemails," according to the court filing.
To stop Lendgreen's collection efforts, Coughlin moved to enforce the automatic stay against Lendgreen and its corporate parents, including the Tribe. He sought an order prohibiting further collection efforts as well as damages, attorney's fees, and expenses. In response, the Tribe and its affiliates asserted tribal sovereign immunity and moved to dismiss the enforcement proceeding. The bankruptcy court agreed with the Tribe.
In May 2022, a divided panel of U.S. Court of Appeals for the 1st Circuit ruled that the bankruptcy code does strip tribes of their immunity. In response, the Tribe turned to the Supreme Court.
In a filing with the SCOTUS, the Tribe's attorneys write: "This case presents a question of utmost importance to Indian tribes and over which the courts of appeals are undisputedly divided: whether the Bankruptcy Code abrogates tribal sovereign immunity. As separate sovereigns pre-existing the Constitution, tribes possess the common-law immunity from suit traditionally enjoyed by sovereign governments—unless and until Congress unequivocally expresses its intent to abrogate that immunity."
The Lac du Flambeau case follows another important SCOTUS hearing involving an issue of tribal sovereignty earlier this term. In November, the court heard Haaland v. Brackeen, a highly contested case out of Texas that challenges the constitutionality of the Indian Child Welfare Act (ICWA).
Want more news about the $130 billion tribal economy?
Tribal Business News publishes thoroughly reported and well-crafted stories about Native businesses and entrepreneurs, growth and expansion strategies, best practices, economic data, government policy and other relevant business news. Tribal Business News is required reading for tribal council members and leaders of Native businesses, as well as state and federal legislators, policymakers, economic developers, entrepreneurs, bankers, lawyers and anyone interested in doing business in Indian Country.
Sign up for our free newsletter to track Native business and the tribal economy. Or sign up for a premium digital subscription ($99/year or $10/month— cancel anytime) to gain full 24/7/365 access to our business news reporting. Megwetch.