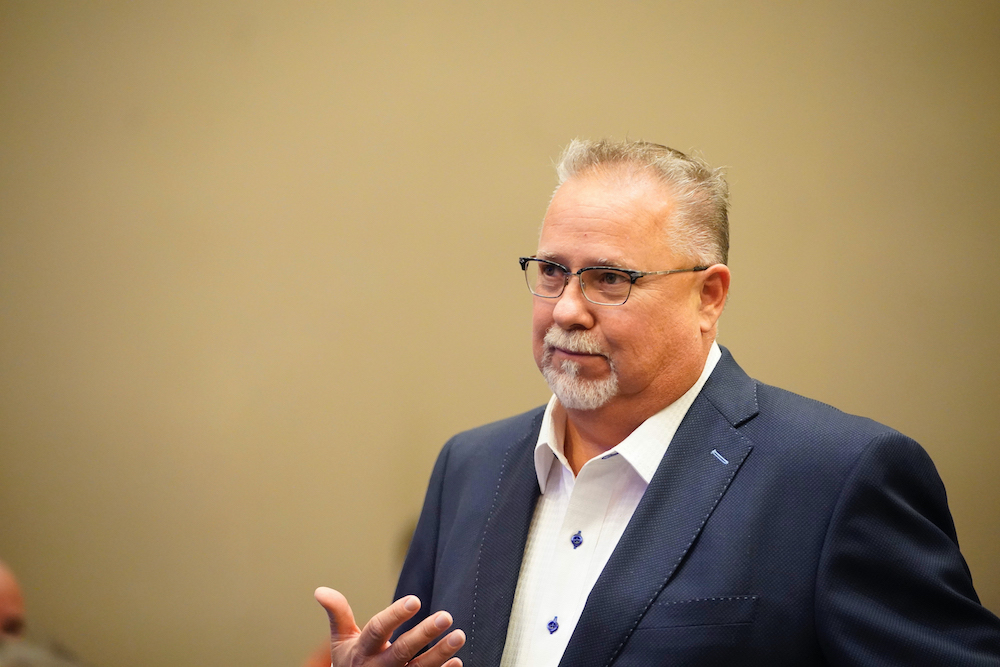 Details

Finance
After a historic 2022, Indian Land Capital Company (ILCC) aims to do even bigger things over the next 12 to 15 months — to the tune of "$20 million to $25 million in projects," CEO Rjay Brunkow, a member of the Turtle Mountain Band of Chippewa Indians, told Tribal Business News.
That would represent a significant acceleration for Little Canada, Minn.-based ILCC, a Native Community Development Financial Institution (CDFI) that has loaned just over $50 million to tribes for land deals since beginning operations in 2005.
That's ILCC's focus and mission: helping Native Americans reclaim 90 million acres of "alienated land" by helping with purchases and acquisitions, Brunkow said. While the Native CDFI organization sometimes branches into economic development assistance, ILCC prefers to look for any way possible to bring land into the equation.
Never miss the biggest stories and breaking news about the tribal economy. Sign up to get our reporting sent straight to your inbox every Monday morning.
"It's unfortunate that tribes have to buy back their own land, but it is what it is today, so we're doing what we can to help them do that," Brunkow said. "That mission will outlive me, my children, and my grandchildren — it's going to go on for many, many years."
Planned projects for 2023 include a land acquisition in South Dakota that would become a part of a tribe's parks and recreation department, as well as finding and purchasing land for a low-income housing project that two tribes are working on in Wisconsin. ILCC also plans to finance preparation and planning costs for a $28 million tribally owned retail complex in California.
Those projects represent a portion of the funding ILCC has available, and Brunkow is sorting through a pipeline of other projects for tribes throughout Indian Country.
The surge in projects is possible because of a recent $7 million injection of capital that has bolstered ILCC's balance sheet. The firm received two grants from the Treasury Department this year — $1.3 million from the Native American CDFI Assistance (NACA) program and $3.7 million from the Equitable Recovery Program — plus a $2 million equity investment from its parent organization, the nonprofit Indian Land Tenure Foundation.
Brunkow plans to leverage that capital by a factor of four with bank financing, which will help him deploy more capital to tribes over the next 12-15 months. "We're really looking to use (the capital) to grow at a historic rate," he said.
ILCC's efforts in the coming year will build on a legacy of supporting major land acquisitions by tribes, including the single-largest tribal land acquisition in history last year.
In June 2022, ILCC helped the Bois Forte Band of Ojibwe, in partnership with The Conservation Fund, close on the purchase of 28,089 acres of land in northern Minnesota from timberland owner and lumber manufacturer PotlatchDeltic Corporation.
The acquisition returned huge portions of forest to the tribe, which will eventually see a 100% return on their investment thanks to a plan to sequester carbon and secure carbon tax credits, Brunkow said.
"This acquisition represents the largest restoration of land to our Reservation since our ancestors secured what was to be our permanent and undisturbed homeland," the Band's Chairwoman Cathy Chavers, said at the time the deal was completed. "This acquisition rights a historic wrong and returns lush forests to the Band to foster and protect in homage to our ancestors and as an inheritance to our future generations."
Financing land-back acquisitions and helping tribes restore ancestral homelands make his work a privilege, rather than a job he has to drag himself out of bed to do, Brunkow said.
"It's incredibly satisfying - I always tell people, I don't really have a job, I found an entity that pays me to travel around the country and find ways to make Indian Country a better place," Brunkow said. "How is that a job?"
No matter what he calls it, Brunkow spends a fair amount of his time sourcing capital to fund new projects or recapitalize loans for existing projects. While ILCC's loans to tribes typically run for 20 years, many banks that loan ILCC money to fund deals prefer to work on five to seven-year timetables.
Then there's the need. At any given point there is between $40 million to $60 million in potential land deals with tribes around the country, Brunkow estimates. That typically dwarfs available capital, he said, adding, "It's never hard to find deals, it's hard to find capital to fund the deals."
That won't stop the company or slow it down anytime soon. The work is too important for tribes and Indian Country, he said.
"This is our mission," Brunkow said. "We're going to get it done."