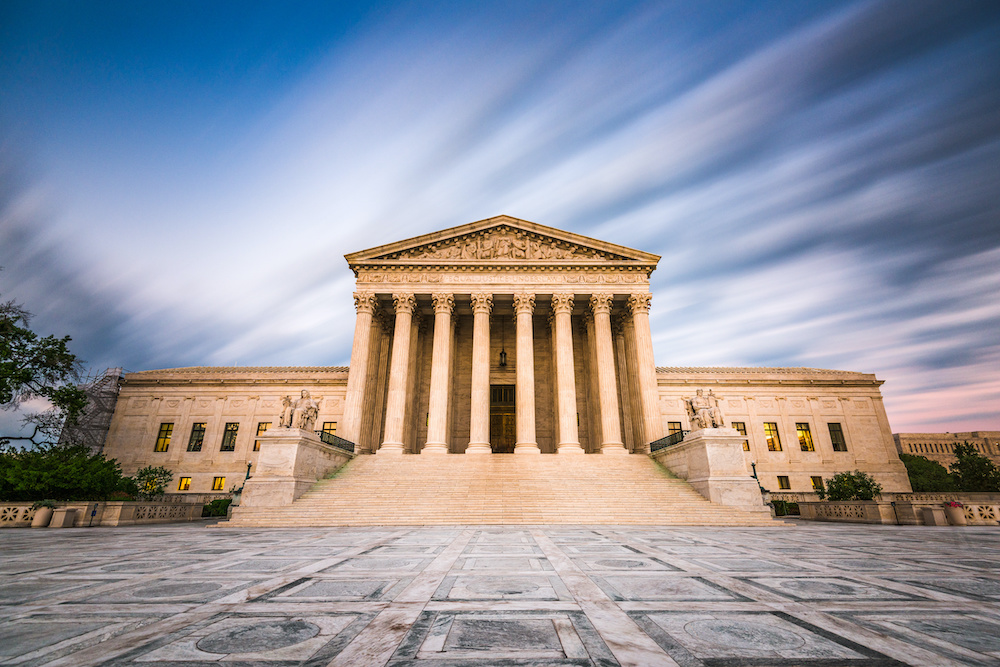 Details

Finance
WASHINGTON—As Indian Country celebrated a major win for tribal sovereignty in Brackeen v. Haaland, the Supreme Court chipped away at a different aspect of tribes' inherent right to govern themselves with another opinion issued Thursday morning.
By an 8-1 margin, the high court nullifed tribal sovereign immunity as it pertains to the federal bankruptcy code in the decision for Lac du Flambeau Band of Lake Superior Chippewa Indians v. Coughlin, published just after 10 a.m. The court's ruling in the case, which involves a payday loan company owned by the tribe, upheld a First Circuit appeal that had concluded the code "unequivocally strips tribes of their immunity."
The court held that the Bankruptcy Code unambiguously abrogates — or invalidates — the sovereign immunity of all governments, including federally recognized tribes.
Never miss the biggest stories and breaking news about the tribal economy. Sign up to get our reporting sent straight to your inbox every Monday morning.
"Putting the pieces together, our analysis of the question whether the Code abrogates the sovereign immunity of federally recognized tribes is remarkably straightforward," Justice Ketanji Brown Jackson wrote in the majority opinion joined by seven of her colleagues. "The Code unequivocally abrogates the sovereign immunity of all governments, categorically. Tribes are indisputably governments. Therefore, (it) unmistakably abrogates their sovereign immunity too."
In a dissenting opinion, Justice Neil Gorsuch argued that until today, there was "not one example in all of history" where the Court had found Congress intended to abrogate tribal sovereign immunity without expressly mentioning Indian tribes somewhere in the statute.
"Perhaps Members of Congress had good reasons for failing to include Tribes," in the bankruptcy code, Gorsuch wrote. "Perhaps their decision reflected a measured political compromise. Or perhaps the issue of tribal immunity simply never came up. In all events, the result is the same. Absent some clear textual indication, there can be no abrogation."
While both the majority and dissenting opinions affirmed tribal sovereign immunity as settled law, in a concurring opinion Judge Clarence Thomas took aim at the court's tribal immunity doctrine, saying it was "out of step" with more recent decisions.
"Finally, this Court's tribal immunity doctrine continues to artificially exempt tribes from generally applicable laws," Thomas wrote. "Tribal immunity thus creates a pathway to circumvent vast swaths of both state and federal laws. The consequences of the Court's erroneous tribal immunity precedents have only gotten worse over the years."
The high court's decision will create repercussions for federally recognized tribes. It will change the rules in bankruptcy court for tribes and tribal enterprises in the immediate future. As well, the ruling will likely ripple across other parts of the Tribal economy including contracts, leases and business partnerships, according to legal experts who spoke with Tribal Business News in April.
Another ramification of the court's decision involves the Lac du Flambeau tribe, which will likely be back in bankruptcy court in the near future.
"We are pleased that the Court accepted our arguments that tribal governments and their businesses, like all other governmental units, are subject to the jurisdiction of a federal bankruptcy court to enforce its automatic stay," attorney Gregory G. Rapawy, counsel for Coughlin, wrote in an email to Tribal Business News. "We look forward to returning to the bankruptcy court and obtaining redress for Mr. Coughlin's injuries."
Tribal Business News reached out the tribe and its attorney for comment, but had not heard back as this story was published.