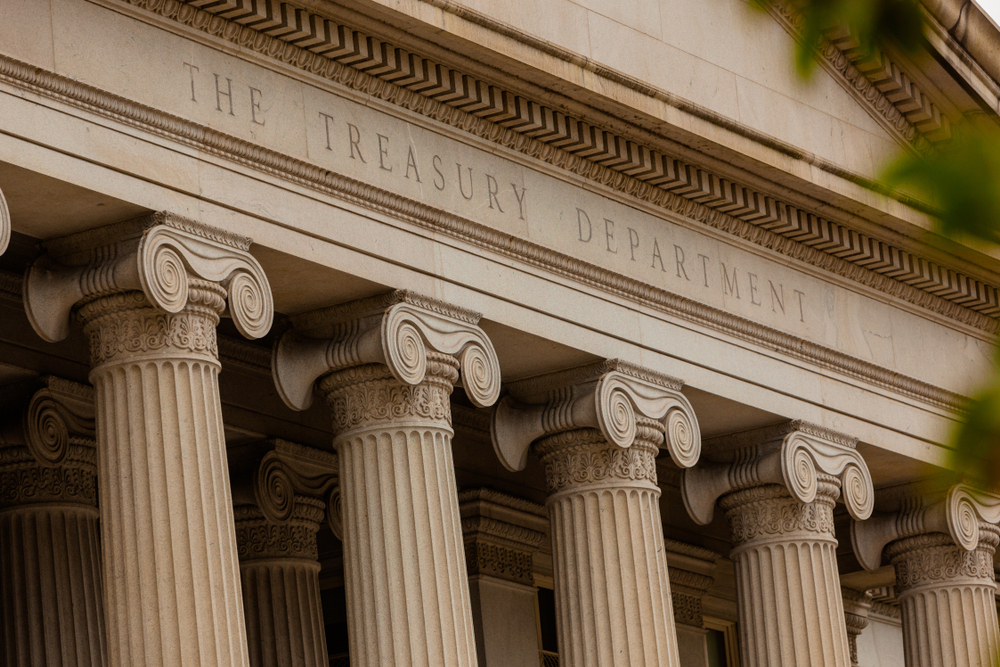 Details

Finance
Since its establishment in 2006, the Yurok Tribe's nonprofit lending institution, The Alliance CDFI, has fought to help one or two aspiring entrepreneurs at a time, says tribal councilman and former Alliance board member Toby Vanlandingham.
Now, thanks to a $1.4 million award from the U.S. Treasury's State Small Business Credit Initiative (SSBCI), the nothern California-based Native Community Development Financial Institution — or Native CDFI — won't have to scratch and scramble to pull together support. As a matter of fact, the loan fund plans on expanding its services, Vanlandingham said.
"This money is a huge asset for the Yurok Alliance CDFI. We don't have to rub pennies together to help one or two people," Vanlandingham said. "We're going to be able to help multiple people and really watch the economy grow."
Never miss the biggest stories and breaking news about the tribal economy. Sign up to get our reporting sent straight to your inbox every Monday morning.
In 2010, the United States Treasury established the SSBCI, setting aside $1.5 billion for state governments to support up and coming entrepreneurs with new avenues to credit. Under the American Rescue Plan Act, SSBCI was expanded from $1.5 billion to $10 billion, including a $500 million set aside for tribes.
The Treasury recently started distributing those funds, announcing its first round of awards that will deliver $73 million to a total of 39 tribal governments. In total, the Treasury distributed 15 awards in its first round, the full list of which can be found here. The money will subsidize tribal lending efforts to help Native American communities rebound after tribal business ownership fell 40 percent in the early days of the pandemic, according to a Treasury fact sheet provided alongside the award announcement.
"Far too often, entrepreneurs and small business owners with big plans and a vision for the future struggle simply because they lack the capital or financial services they need," Vice President Kamala Harris said in a statement. "That is why we are making this historic investment, which will help Tribal communities grow their small businesses, create jobs, and strengthen our economy. President [Joe] Biden and I will continue to fight to make sure that all communities have the resources they need to thrive."
Some of the largest awards include $16 million to the Chickasaw Nation of Oklahoma, $7.8 million to the Rosebud Sioux Tribe in South Dakota, and $22 million to the Affiliated Tribes of Northwest Indians' Economic Development Corporation (ATNI-EDC,) an organization comprising 25 member tribes across California, Oregon, Idaho, Washington, and Arizona.
Suquamish tribal chairman Leonard Forsman, who also serves as the president of the Affiliated Tribes of Northwest Indians, said the set-aside allowed tribes to participate in a fiercely competitive awards program, since they didn't have to compete with state pushes for funding.
"The set-aside is extremely important - it recognizes our sovereign nature," Forsman said. "We look forward to this opportunity to invest more in entrepreneurship."
The Menominee Tribe of Wisconsin's tribal lending and tax department will lead efforts to distribute their $2 million award through loans to small business owners looking to scale up, said chairwoman Gina Kakaak.
"With the partnership and support of multiple economic development leaders in our community, the SSBCI will help foster new development," Kakaak said. "We're thankful for the award."
U.S Treasurer and lifetime Mohegan chief Lynn Malerba called the SSBCI a "multiplier" in supported tribal communities. By bolstering tribal economies through initiatives like SSBCI, the Treasury can both support tribes and improve their surrounding communities, she said during Monday's press call.
"We know that tribes have been very creative about how they've leveraged their funds, and how they've utilized their funds. These are all multipliers — we know when our tribal communities do well, we know those other local communities do well," Malerba said. "I do think this is going to be ongoing work, as we think about how we can support tribal governments."
Beyond the "multiplier", however, is simple independence and security, something tribal governments like the Yurok have been chasing for their membership for years, Vanlandingham said.
"We've tried to bolster independence. People wanted to work for themselves and be self-supportive and not rely on jobs that may not be there…and we wanted to keep money on the reservation and build services and infrastructure," Vanlandingham said. "It's hard to help people without capital, [so] this is huge. This was something that was much needed, and I cannot really express how impactful this is going to be for our membership in the years to come."