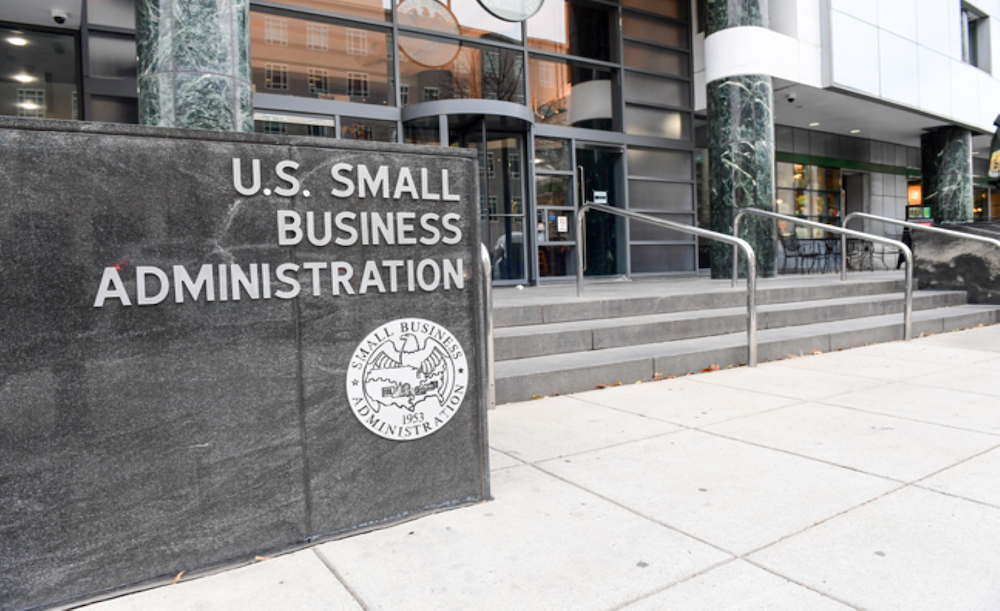 Details

Finance
Small Business Administration (SBA) lending to Native-owned companies has increased under the Biden administration, according to information the agency shared Friday with Tribal Business News.
In fiscal 2023, the SBA backed 529 loans to Native-owned small businesses, marking a 70% increase from the 310 loans it made to Native businesses in fiscal 2020, according to the SBA data. Total loan dollars to Native-owned small businesses nearly doubled during the same period, surging from $140 million in fiscal 2020 to $278 million in fiscal 2023.
Still, the overall number of loans suggest a relatively low uptake of SBA loans given the total number of Native-owned businesses in the country. There are an estimated 341,000 American Indian and Alaska Native-owned businesses generating more than $39.7 billion in revenues, according to the most recent census data.
"Native entrepreneurship is vital to our shared economic future, and the SBA is proud of the progress we've made under the Biden-Harris Administration to expand access to capital for this community," SBA Administrator Isabel Casillas Guzman told Tribal Business News.
Never miss the biggest stories and breaking news about the tribal economy. Sign up to get our reporting sent straight to your inbox every Monday morning.
Guzman acknowledged that "there is still much work to do to close opportunity gaps for Native small business owners," emphasizing the importance of these initiatives and the administration's efforts to provide "the tools and resources Native American and Indigenous entrepreneurs across the nation need to start and grow their businesses, create local jobs, and deliver for our economy."
Two recent announcements from the SBA aim to increase support for Native entrepreneurs.
Earlier this month, the SBA announced Alaska Growth Capital, a Native community development financial institution (CDFI), was one of three new Small Business Lending Company (SBLC) licenses issued, the first expansion of SBLC licenses in 40 years. More than 60% of Alaska Growth Capital's activities serve Native communities, and the new SBLC license will allow the Anchorage-based Native CDFI to issue SBA-back loans in underserved markets outside of Alaska.
Additionally, the Tribal College Small Business Achievement grant program, launched in October, provides financial assistance to Tribal Colleges and Universities. A new pilot partnership will help fund entrepreneurship opportunities through grants to tribal colleges and universities of up to $250,000 each annually for a maximum five-year period. The four new grantees under the program are:
Haskell Indian Nations University of Lawrence, KS
Nebraska Indian College of Macy, NE
Salish and Kootenai College of Pablo, MT
Institute of American Indian Art of Santa Fe, NM
Over the past three years, the SBA has launched several initiatives to boost outreach for Native-owned small businesses, including the Community Navigators Program, which awards grants to partners serving Native American entrepreneurs, the Office of Native American Affairs (ONAA) Grantee Partners program, and the White House Council on Native American Affairs Access to Capital Initiative.
Under the Community Navigators Program, the SBA has granted funds to partners supporting Native American entrepreneurs. The program aims to alleviate barriers commonly encountered by underrepresented and underserved entrepreneurs in accessing crucial programs for business recovery, growth, or startup. In an announcement made in October, the SBA revealed two new grantees catering to Native entrepreneurs in the Great Plains and the Southwest regions: Black Hills Community Loan Fund and Indian Dispute Resolution Services, Inc.
In 2021, the SBA also granted $1.1 million in new grants and awards through the ONAA to seven organizations to conduct in-person and virtual training for Native American entrepreneurs across the country, providing essential business development services, management, and technical assistance to Native American business owners across the country.
Under Guzman, the ONAA was elevated in the department as a direct response to requests from tribal leaders. The ONAA office now reports directly to Guzman.
The SBA is also playing a key role in leading the White House Council on Native American Affairs Access to Capital Initiative. Launched during the White House Tribal Nations Summit, the initiative is part of a broader multi-agency strategy aimed at enhancing awareness, access to, and utilization of federal funding resources for Tribal governments, Tribal enterprises, Native entrepreneurs, and Native CDFIs.