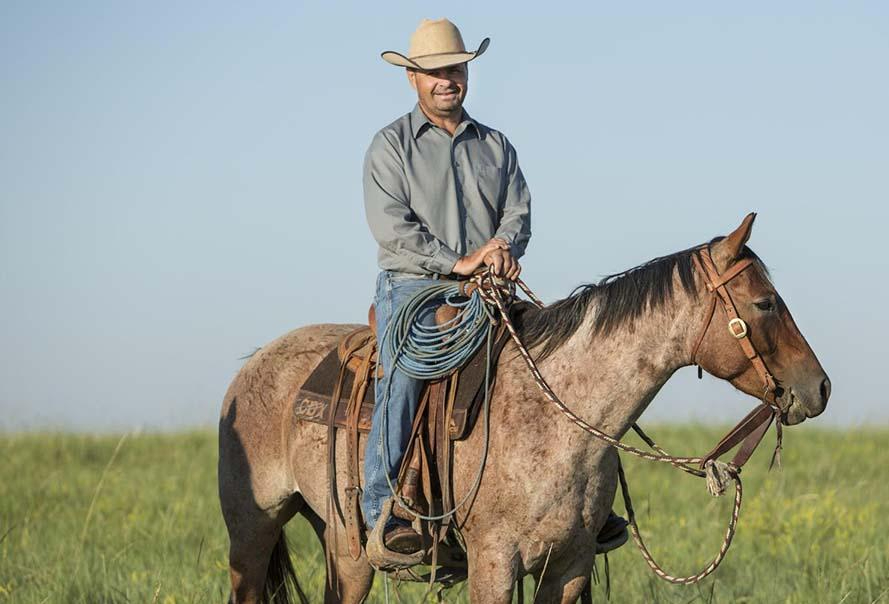 Details

By

Tribal Business News Staff

Food/Agriculture
WASHINGTON, D.C. — Zach Ducheneaux, a longtime champion for Native farmers and agricultural producers via the Intertribal Agriculture Council, has been named administrator of the Farm Service Agency at the U.S. Department of Agriculture.
Ducheneaux, who most recently served as executive director of the Billings, Montana-based Intertribal Agriculture Council, begins his new position at the FSA today.
"If you would have asked me a few years ago when I would be leaving the IAC, I would have said, 'When they kick me out,'" Ducheneaux said in a statement. "As I move on to this next adventure, I'll be taking all that I've learned about building solutions during my time at the IAC with me to help producers all across the country."
A member of the Cheyenne River Sioux Tribe in South Dakota, Ducheneaux also formerly served as a tribal council representative and is currently active on the board of directors for Project H3LP!, a nonprofit founded by his family to benefit his local community by providing life lessons and therapy through horsemanship.
Ducheneaux also works as a third-generation cattle and horse rancher on the Cheyenne River Sioux Reservation.
The IAC represents the agricultural interests of federally recognized American Indian tribes and the approximately 80,000 individual Native agricultural producers.
At the FSA, Ducheneaux will helm an agency with a more than $2 billion budget that includes the Farm Loan Programs, which provide direct and guaranteed loans to beginning farmers and ranchers. The agency also oversees conservation, commodity, disaster and farm marketing programs nationwide.
The IAC named Kari Jo Lawrence to replace Ducheneaux in the executive director position. Lawrence previously served as director of programs for the organization.
"Zach has been an amazing leader and mentor and I thank him for taking the time to pave the way for a smooth transition," Lawrence said in a statement. "The IAC is moving forward in the true spirit that we were founded upon. Our guiding purpose of promoting positive change in Indian Agriculture for the benefit of Indian People is at the heart of our daily charge."
For his part, Ducheneaux said "it's long overdue" that the position focused on improving food systems be held by a Native woman.
During his time at the helm of the IAC, Ducheneaux advocated for tribes taking control of their food systems as a key step toward sovereignty and economic diversification.
"More and more, we see Tribes thinking about food as a critical part of their economy, returning to what we've always known," Ducheneaux wrote in an October 2020 op-ed Tribal Business News. "In spite of the best efforts to erase it from our memory, the first tribal business to ever happen was growing food. This is the key to self-determination. As long as we're dependent on the food companies to fill our stores, we will struggle. We will build those businesses that would help us keep that food within our territory. We will rebuild a more equitable and thoughtful food system in Indian Country."
Want more news about the $130 billion tribal economy?
Tribal Business News publishes thoroughly reported and well-crafted stories about Native businesses and entrepreneurs, growth and expansion strategies, best practices, economic data, government policy and other relevant business news. Tribal Business News is required reading for tribal council members and leaders of Native businesses, as well as state and federal legislators, policymakers, economic developers, entrepreneurs, bankers, lawyers and anyone interested in doing business in Indian Country.
Sign up for our free newsletter to track Native business and the tribal economy. Or sign up for a discounted subscription ($99/year — use coupon code "TBN21") to gain full 24/7/365 access to our business news reporting. Megwetch.