Nebraska Indian Community College plans to train drone operators so that farmers and ranchers can get a bird's-eye view of their operations.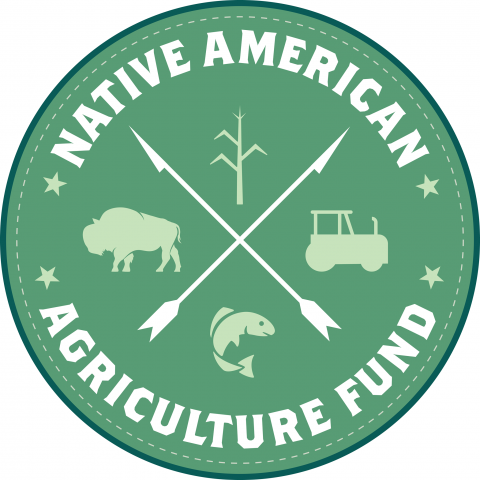 For the college, the goal is for newly minted drone operators to partner with insurance companies, agricultural producers and federal agencies to help detect problems or analyze crops from afar.
The idea is moving forward because of a new round of grant funding from Fayetteville, Ark.-based Native American Agriculture Fund. Nebraska Indian Community College received a little less than $200,000 through a two-year grant to launch the new program.
"The grant money is huge," NICC President Dr. Michael Oltrogge told Tribal Business News. "This gives us all kinds of opportunities."
The Nebraska Indian Community College grant was part of a $14 million round of funding awarded to 54 organizations last week. Recipients ranged from Native community development financial institutions to tribes to Native-focused nonprofit organizations, all with the central goal of improving the circumstances for Native farmers and ranchers, according to NAAF Executive Director Toni Stanger-McLaughlin.
"We're focusing on trying to solve the problems that our farmers and ranchers face when they want to get their product to market," Stanger-McLaughlin said.
According to a fact sheet from NAAF, the grants will provide direct capital to projects that could ultimately affect more than 120,000 producers in 26 states. The money will support everything from educational programs such as NICC's drone initiative to direct financial assistance through aid to Native CDFIs such as Akiptan, which provides loans and technical assistance to Native agricultural producers across the country.
Eagle Butte, S.D.-based Akiptan received $2.5 million in grant funding, which will fund both a market study and direct capital financing for Native producers, said Executive Director Skya Ducheneaux.
"The market study will better help us identify the needs in the Native ag industry so that we can better serve our producers," Ducheneaux told Tribal Business News. "We hope to make a deep and lasting financial impact with our producers to set them up to thrive at their operations."
Ducheneaux said the organization reacted with a "mix of gratitude and excitement" when it received word about the grant.
"There was excitement because our project was funded, but also gratitude because it is truly humbling to have NAAF's support with our projects and programs," she said.
Albuquerque, N.M.-based nonprofit Healthy Futures received a little more than $150,000 to help New Mexico producers improve their financial literacy and marketing skills.
According to Project Director Raphael Nevins, the grant will enable Healthy Futures to hire Native experts to work directly with clients to "meet them where they are," providing customized advice and mentorship based on each person's needs.
"Some are quite experienced. We might be able to help them develop a brand and learn how to sell their products at various supermarkets they haven't been able to reach, or develop a cooperative," Nevins said. "Then we have found that for the younger farmer, they need resources. They need to learn how to manage their labor, how to assess the value and compare the benefits of growing one crop over another, so we might help them learn how to do that."
Nevins said Healthy Futures was "quite pleased" to receive the award.
"We are one of maybe three or four organizations like this in New Mexico, so we're quite honored to be chosen as one of the recipients, along with some other worthy entities," he said.
A new approach
The 2021 round marked the third year of grantmaking for NAAF, which was founded in 2018 using money from the 1999 Keepseagle v. Vilsack settlement in which Native farmers and ranchers were compensated for years of discriminatory treatment by the U.S. Department of Agriculture's loan programs.
As NAAF entered into its third year, the organization tried a new approach to its application process, introducing capped and base amounts for individual grants rather than generalized pools of funding, Stanger-McLaughlin said.
"In the past, we had a pool of funding by eligible entity type," she said. "They would apply for the full $2 million and they would write with $2 million in mind."
By creating caps and bases, grantees had a better idea of what their final budget would look like for each grant, Stanger-McLaughlin said.
"We hope that will enable them to start their application sooner. We won't have to negotiate the budget, but it also helps them plan, and we're going to keep that structure going forward," she said.
NAAF also worked to expand its list of eligible grantees, focusing in particular on educational institutions. A fact sheet notes that grants went to seven such organizations this year.
As well, training and education projects represented two of the top three funded areas in the most recent round of grants.
"We would really like to focus on tribal colleges and universities. We did some specific outreach to them. We're going to continue to do that," Stanger-McLaughlin said. "Those are the types of continuing education and problem solving that we hope live a long time."
With the addition of this year's grantees, NAAF now has more than 300 active grants, Stanger-McLaughlin noted, adding that she hopes renewed survey efforts will help grow that base even more.
"We're going to have a survey, and we can adapt our requests for funding annually to try to meet those needs," Stanger-McLaughlin said. "We're going to continue to adapt to the needs of Indian Country."