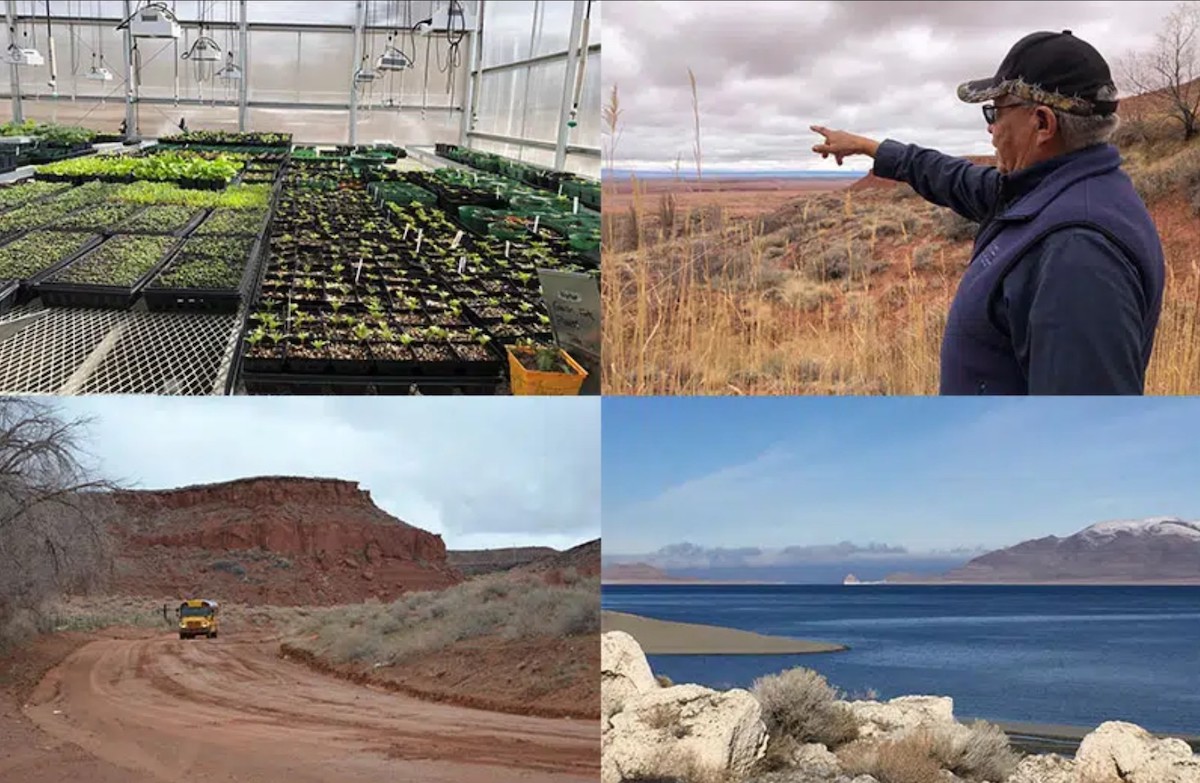 Details

Food | Agriculture
The U.S. Department of Agriculture is investing $59 million in building new partnerships and funding new climate conservation projects across the country, several of which are Indigenous-led.
The USDA's first investment totaled $50 million for a set of 118 partnerships called Equity Conservation Cooperative Agreements, administered by the agency's Natural Resources Conservation Service. That money will help fund an array of conservation studies and projects by organizations across the country.
Some of those projects are administered by tribes, such as salmon reintroduction by the Coeur d'Alene Tribe of Idaho, or Native-led organizations, like the Little Canada, Minn.-based Indian Land Tenure Foundation's bid to study carbon sequestration through land grazing.
The project hopes to determine the efficacy of more intensive grazing rotations on sequestering carbon in soil. The theory goes that plant life can remove and store carbon dioxide from the atmosphere during photosynthesis, storing the excess carbon in soil or trees.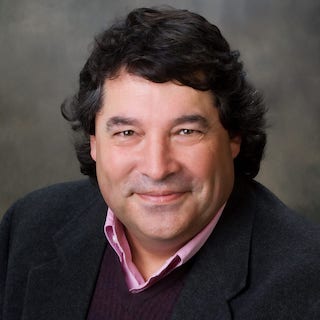 Cris Stainbrook, president of the Indian Land Tenure Foundation. (Courtesy photo)In sufficient amounts, the stored carbon may offset the production of methane produced by cattle, according to Cris Stainbrook, an Oglala Lakota tribal member and president of the Indian Land Tenure Foundation.
"The preponderance of ag land in Indian Country is grazing land," Stainbrook told Tribal Business News. "If we change the grazing regime, do we put more carbon back into soil? It's one of those questions that hasn't been fully explored and answered by proponents of regenerative agriculture."
The project will set up six testing sites across South Dakota and Oklahoma. Some of the testing sites will use a new, more closely monitored grazing routine that rotates cattle between more concentrated areas, while others will use standard grazing methods that allow cows to graze where they wish.
Frequently rotated cattle will leave each paddock more time to recover between grazing periods, Stainbrook said, but higher cattle concentration may produce more methane in a given area, potentially disrupting any offsets by the less affected plant life.
"We'll have these matched sites and we'll look at the soil composition. Does the new regime have a higher carbon return than the regime used today, which is basically just open grazing?" Stainbrook said. "The thing we don't know is … if you put more cattle in the same space, those cows are producers of the methane: Do you end up offsetting any savings you get in carbon sequestration by producing more methane from more cattle?"
The project received $1 million for a three-year study. Stainbrook said Indian Land Tenure Foundation likely would look into prolonging the study beyond that point if possible.
"In the three years that they provided funding for, you may not see much of a change to matter. It takes a while to get the new grazing regime really functioning, and two, it takes a little while longer for some of that carbon to show up in the soils in a significant way," Stainbrook said. "The soil testing is kind of expensive, but somehow we'd like to keep those going so six years out, eight years out, we start to see some of the results."
Even so, USDA's investment in the project and building a partnership with Indian Land Tenure Foundation was a "serious step" toward improved cooperation between the agency and ag producers, Stainbrook said.
"To be able to do (the study) on reservation and carry the project out and disseminate that information to Indian Country is our primary interest, and I think it's USDA's interest in that project," Stainbrook said.
Creating two-way communication
The USDA's partnership building investments continued through $9 million in grants via the National Institute of Food and Agriculture's Agriculture and Food Research Initiative. The funding aims to improve the agency's Climate Hubs, 10 regional locations across the country that serve to link USDA's research and data with agriculture producers in each area.
Each Climate Hub helps localize and distribute USDA climate data, which in turn helps farmers and ranchers make better decisions and adapt to changing situations, said Maureen McCarthy, the Native Climate program director at the Desert Research Institute in Reno, Nev.
The Desert Research Institute — one of six groups funded by the outreach grants — will use the $1.5 million grant to expand the hubs' usage in Indian Country.
The project, called "Native Climate: Strengthening the Role of Climate Hubs in Indian Country," plans to establish "climate fellows" as a method of expanding outreach and research exchange efforts, McCarthy said.
Each Native Climate fellow will work with Southwest and Northern Plains Climate Hubs, which cover Arizona, California, Hawaii, Nevada, New Mexico and Utah; and Montana, Wyoming, Colorado, Nebraska, South Dakota and North Dakota, respectively.
"This new project is really meant to be an extension project where we don't create new research, but we work in creative ways to partner with tribes to make climate services relevant to the communities, and to make traditional knowledge available to the Western science community," McCarthy said.
By establishing specific agents to help facilitate more "two-way communication" between tribes, tribal extension offices, and Climate Hubs, everyone can benefit, McCarthy said. Tribes can get better monitoring and broader information about their microclimates, while the USDA and "Western science" can learn from Native adaptation and preservation methods.
"If we're going to make traditional knowledge more a part of the way Western science is thinking about climate adaptation, we have to make that two-way street real, and have that knowledge transfer go both directions," McCarthy said. "There's a tremendous amount of resilience and adaptation that's been going on among tribes for millenia. It's high time Western science became more aware of that."
For example, tribes typically take a more "holistic approach" to protecting their environment, rather than focusing on individual elements of that environment, McCarthy said.
"We in Western science tend to be very reductionist. We look at trees, and then we look at plants, and we look at soils, and we look at water, but tribes understand adaptation is not about saving one species," McCarthy said.
She pointed to Confederated Salish and Kootenai Tribes' forest management practices in Montana as an example.
"They're not managing the forest based on the tree's species, they're managing it holistically," McCarthy said. "They manage areas where they thin trees, they make sure there's meadows. They want to maintain habitat for grizzlies; they want huckleberries that are important to them culturally."
Climate fellows working directly with tribes can provide information about tribes' lifeways to the USDA, which can learn from those methods and employ them in their own conservation efforts, McCarthy said.
Addressing a gap
In exchange, Climate Hubs and their more localized climate information can help tribes gather data on aspects of their reservations' microclimate that they might not have otherwise.
"There is this gap — and it's an equity gap and a practical reality gap - when it comes to monitoring of weather conditions and even air quality on reservations," McCarthy said. "A lot of the information about things like, are we in drought, is your air quality unhealthy, is your snow pack declining precipitously - that kind of information is taken from monitoring stations that are, for the most part off-reservation."
Climate Fellows and other project components, such as a Native Climate Advisory group, supported by the USDA's grant will help establish the relationships and communication needed to begin gathering and sharing that information in both directions.
"This project is an amazing opportunity to build connections and sustainable, trusted relationships that support information sharing between tribal communities, Climate Hubs, Tribal Extension partners, researchers and educators," McCarthy said.