A key philanthropic organization dedicated to Native American agriculture has joined the U.S. Nature4Climate coalition.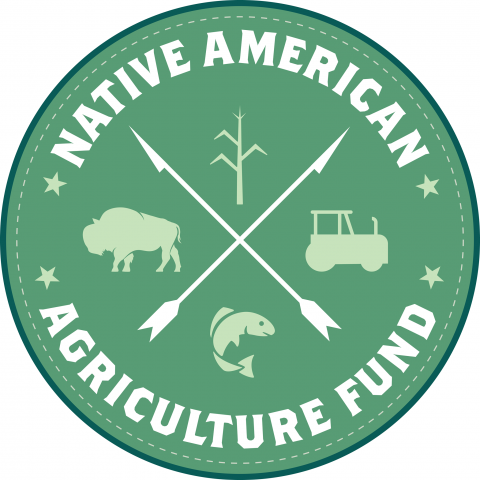 Native American Agriculture Fund (NAAF) signed on to the group of conservation, environmental and sustainable business organizations focused on the management and protection of land and ecology in ways that specifically address climate change.
The nonpartisan U.S. Nature4Climate works to educate policymakers and organizations about ways to combat climate change via the restoration and management of forests, grasslands, wetlands, farms, and ranches.
According to a statement, NAAF is one of the first Indigenous groups to endorse the coalition's mission.
"As the original stewards of this land, there is a wealth of generational agricultural knowledge within our communities. Any climate response must include Tribes and our Native producers, recognizing their leadership as sovereign governments and as large landowners," NAAF CEO Toni Stanger-McLaughlin (Colville) said in a statement.
A charitable trust created as a result of the settlement of the landmark Keepseagle v. Vilsack class-action lawsuit, NAAF is one of the largest grantmaking organizations active working to support and advance Native food sovereignty and agriculture. The organization provides funding for business assistance, agricultural education, technical support and advocacy services.
Never miss the biggest stories and breaking news about the tribal economy. Sign up to get our reporting sent straight to your inbox every Monday morning.
In fitting with the coalition's mission, NAAF added a special focus on funding initiatives aimed at improving climate resilience of Native food and agriculture as part of this year's request for proposals, as Tribal Business News previously reported. Applications for this year's round of grants were due by June 1.
NAAF is in its fourth year of grantmaking. Last year, it issued $14 million in grants to 54 organizations across the United States, enabling projects ranging from educational programs to direct loans to producers. Since its inception, NAAF has distributed $74 million.
"Many of today's climate solutions are derived from tribal ancestral knowledge," Stanger-McLaughlin stated. "For many Indigenous people and communities, this is a time of reclaiming our land stewardship and the intimate harmonious knowledge we have possessed and practiced for thousands of years."
American Indians and Alaska Natives operate farms on more than 59 million acres across the country and could play a key role in helping educate communities about the role that the agricultural sector plays in climate change mitigation, according to Catherine Macdonald, who chairs the steering committee for U.S. Nature4Climate and serves as North America director of natural climate solutions for The Nature Conservancy.
"By helping Native American farmers and ranchers access the training, technical assistance, and capital they need to adopt climate-smart agricultural practices, NAAF is playing a leading role in the effort to transform America's farmland into an indispensable climate solution," Macdonald said in a statement.
U.S. Nature4Climate was funded by an initial grant from the Doris Duke Charitable Foundation.
In addition to NAAF, the coalition also includes American Forests, Ceres, Hispanic Access Foundation, Land Trust Alliance, The Nature Conservancy, Theodore Roosevelt Conservation Partnership, U.S. Farmers & Ranchers in Action, World Resources Institute, according to the U.S. Nature4Climate website.