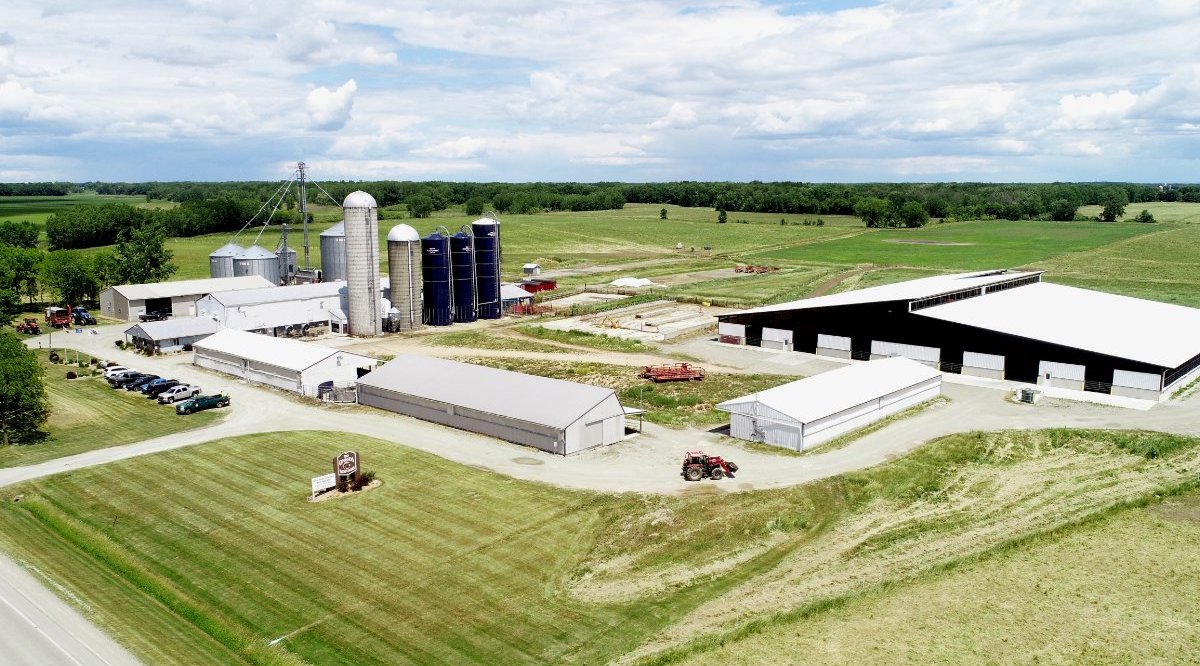 Details

Food | Agriculture
The Native Farm Bill Coalition hopes to build on prior victories enshrined in the 2018 Farm Bill as the group prepares a September report on policies ahead of the multi-year legislation's next rewrite in 2023.
Composed of 170 member organizations and tribes, the Coalition was established in 2017 to build proposed policy for the 2018 Farm Bill. The group successfully lobbied for 63 provisions in the final bill, targeting everything from tribal self-governance to eligibility for federal programs.
Broadly speaking, those policies were aimed at improving tribal self-governance and parity, said Carly Hotvedt, associate director of the Indigenous Food and Agriculture Initiative at the University of Arkansas. With planning for the 2023 bill set to begin in earnest, the group's focus remains on those two pillars.
"Basically, wherever the Farm Bill says 'states,' we want it to say 'and tribes,'" Hotvedt (Cherokee Nation) told Tribal Business News. "We want tribes to have an easier time accessing programmatic funding without state support."
Never miss the biggest stories and breaking news about the tribal economy. Sign up to get our reporting sent straight to your inbox every Monday morning.
Regarding tribal self-governance, Hotvedt pointed to a set of demonstration pilot projects as a key example of what the Coalition hopes to see. Dubbed "638 projects," these seven projects build on an implementation of section 93-638 of the Indian Self Determination and Educational Assistance Act of 1975.
The projects allow the tribes involved to substitute U.S. Department of Agriculture-provided foods in the Food Distribution Program on Indian Reservations (FDPIR) for locally sourced, more culturally relevant foods.
Making the switch can be both a boon for health outcomes and a "money multiplier" for local Native producers, Hotvedt said.
"It's just a huge boost for these producers," Hotvedt said. "That pilot's been pretty successful. We're hoping to see a second round, and that's something our stakeholders in the Coalition have asked for."
In a perfect world, the program would become a permanent step toward improved self-governance, Hotvedt said.
Menominee Tribe Director of Agriculture Gary Besaw, whose tribe joined with the nearby Oneida Nation to become one of the pilots for the 638 program, echoed the sentiment.
"It really is a great start toward building our tribal and intertribal economies," Besaw told Tribal Business News.
The Menominee-Oneida partnership was awarded part of $3.5 million invested in the pilot programs in November 2021. Those funds have helped pay local producers for bison, beef and apples to supplant FDPIR food boxes.
"The concepts of food as medicine and Indigenous trade rounds are threads in our survival. We've always wanted to take care of our people in ways that our ancestors knew were right," Besaw said. "Now we have that ability through this pilot program to supplant or replace … foods that they purchased from who knows where. We're replacing them with Indigenous vendors."
In turn, the increased economic activity has allowed Native producers in the area to expand their operations in markets that were previously too volatile and too dominated by larger corporations.
With more consistent purchases of their product, those farmers and ranchers can more safely invest in equipment, land and product, which completes the circuit of providing more food for the region, Besaw said.
"A lot of times, Indigenous producers had been kept out of much of the food systems and the main markets, partly because of a lot of the high-volume purchasing," he said. "A lot of the high volume means using chemicals by large corporations. They can get a cheaper pricing than Indigenous producers doing things on a smaller scale.
"By providing that ready market, this demonstration project can allow these farmers the capital to improve and grow their lands."
Besaw said the subsequent food substitutions were higher quality and fresher than what the USDA sent.
"The quality is incredible. We've been purchasing hamburgers and beef from Oneida Nation and it's just better," Besaw said. "It's fresh, it's good."
While the Native Farm Bill Coalition currently lobbies to extend the 638 program, Besaw contends the USDA should go a step further in allowing tribes total control over their FDPIR lists.
Under the pilot program, tribes can only find substitutes for what exists on the lists already, rather than building their own food regimens that meet the diets for their citizens. Giving tribes greater control of what's in the food distribution programs would help elevate self-administration to self-governance, Besaw said.
"The concern here is this demonstration project is a pilot. What we are looking at doing with the next Farm Bill is we are lobbying for greater control over the types of healthy foods we can purchase and going from self-determination to that concept of self-governance, meaning our nations deciding the types of food we know our clients want and need."
The 638 pilot program represents a success for the Native Farm Bill Coalition, Hotvedt said. She advises the Coalition has many more policy priorities that it will detail in the September report, a 120-page publication called "Gaining Ground."
"We're really going to provide a comprehensive view of the Farm Bill, and where we can make changes to better serve Indian Country," Hotvedt said.