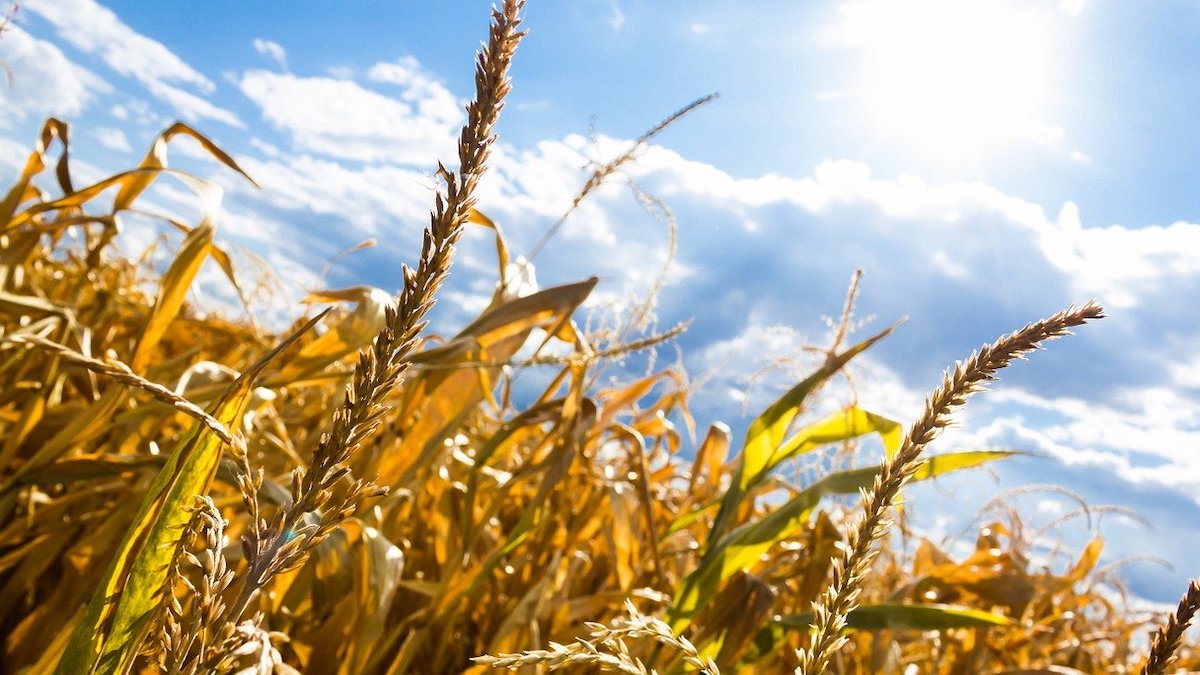 Details

By

Elyse Wild

Food | Agriculture
Ranchers in Cherokee Nation are staring down the barrel of a crisis. Sky-rocketing prices for fuel and grain and a record-setting drought have left ranchers with cattle to feed and no food to give them.
Cherokee Nation Principal Chief Chuck Hoskin Jr. and Deputy Chief Bryan Warner announced a $1 million relief program to support Cherokee ranchers and mitigate the effects of the current drought plaguing much of Oklahoma.
The Relief for Cherokee Ranchers program will provide $500 each for up to 2,000 ranchers on the Cherokee Nation Reservation. Payments will be allocated on a first-come, first-serve basis.
The funds for the program come from the tribe's Respond, Recover and Rebuild plan, a $332 million initiative designed to offset the long-term effects of COVID-19.
"It was our way of responding as quickly as we could to this drought crisis," Hoskin said. "The quickest way to help was to tap into some available funds."
Never miss the biggest stories and breaking news about the tribal economy. Sign up to get our reporting sent straight to your inbox every Monday morning.
The Cherokee Nation is the largest tribe in the United States, with more than 390,000 tribal citizens worldwide and 141,000 members residing on the reservation, which is located across 14 counties in northeastern Oklahoma.
Agriculture is an integral part of Cherokee life, and origins of the tribe raising cattle date back to 1830. While it is unknown exactly how many cattle are on the Cherokee Nation Reservation, according to industry reports Oklahoma ranks in the top five states for cattle population.
"We trace back to time immemorial in terms of achieving sustainability off the land," Hoskin said. "In the modern context, it is an industry we are very much a part of. It is important to our communities, especially in rural areas where agriculture is very much a part of local economies."
The Oklahoman reported that June 10-July 11 was the driest for that period in 100 years. Drought maps from drought.gov show that 92 percent of the state is currently in a severe drought, with the northeast corner of the state where the Cherokee Nation Reservation is located suffering from extreme drought conditions.
A Cherokee rancher, who asked not to be named, told Tribal Business News that the prohibitive cost of fertilizer and early rain led to a small and late hay harvest. While ranchers can typically expect to cut hay two or three times per season, this season's first cutting yielded just 70 percent of its normal yield and has yet to produce a second cutting. Additionally, rising diesel prices make bailing the available hay expensive. That, combined with a 65-percent increase in feed cost, has resulted in many ranchers offloading their livestock.
The rancher said that while the $500 will help, it only covers about a day's worth of fuel for his tractors.
"I know people whose families have kept cattle for over 100 years, and they are having to sell them," the rancher said. "It has broken some of these men's hearts because it was something they planned on leaving for their kids to keep the family legacy going."
While ranchers may be selling their cattle to ease the current financial burden, the effects are far-reaching.
"That ends up having a long-term impact," Hoskin said. "It's a domino effect."
Council Chief Rex Jordan represents Cherokee Nation District 1, a heavy ranching area, and is himself a rancher. Jordan brought the crisis to the attention of Chief Hoskin.
"I am in the same boat everyone else is," Jordan said. "I am just tickled to death that Chief Hoskin saw that it was needed."
According to the Center for Climate and Energy Solutions, the U.S. Southwest is expected to experience more frequent, severe and longer-lasting droughts. While the Relief for Cherokee Rancher program focuses on the current drought, Hoskin says the tribe and ranchers need to start thinking holistically about the realities brought on by climate change.
"We are also dealing with larger forces at play," Hoskin said. "This is not just the product of a short-term weather event; we are in the middle of climate change which is exacerbating many conditions that impact our economy and way of life. We need to start thinking not just in the summer of 2022 but in the summers to come for generations."
Hoskin told Tribal Business News that the tribe intends to build a stronger relationship with the U.S. Department of Agriculture in the hopes of collaborating to tackle future issues. On Aug. 1, when the Relief for Cherokee Ranchers program was announced, representatives from the USDA were visiting the Cherokee Nation Reservation.
"We want to give some of our farmers and ranchers the opportunity to meet some of the USDA officials," Hoskin said. "This isn't just a Cherokee Nation problem. It's a regional problem which becomes a national problem."