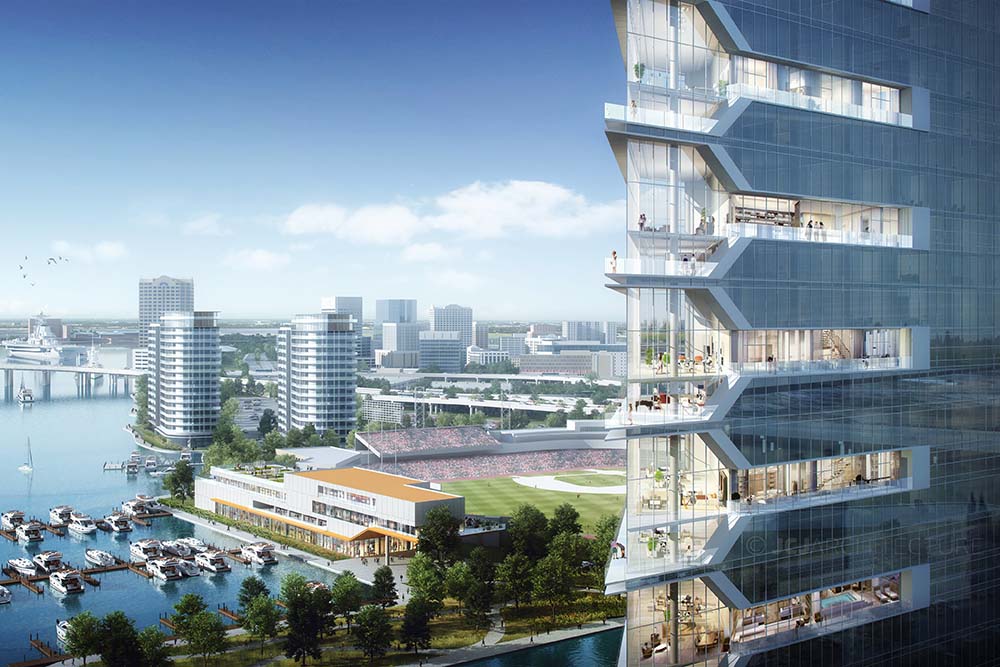 Details

Gaming
NORFOLK, Va. — The Pamunkey Indian Tribe of Virginia won approval by a landslide in a referendum on its proposed downtown casino project.
More than 64 percent of Norfolk voters approved moving forward with the tribe's plans for the $500 million project. Pamunkey Tribe spokesperson Jay Smith said the support was widespread, with "yes" votes winning in 45 out of 48 city precincts.
The tribe must now secure city permits for construction of the casino. A groundbreaking is planned for early spring 2021, with completion of the project targeted by the end of 2022, Smith said.
Norfolk Resort and Casino could support some 2,500 jobs, provide $30 million in gaming tax revenues to the city of Norfolk and add $50 million in revenue sharing with the Commonwealth of Virginia.
Additionally, the casino is expected to generate $3.5 million to $4 million annually for the Virginia Indigenous People's Trust Fund, which would go to support other federally recognized American Indian tribes in Virginia that do not have casinos.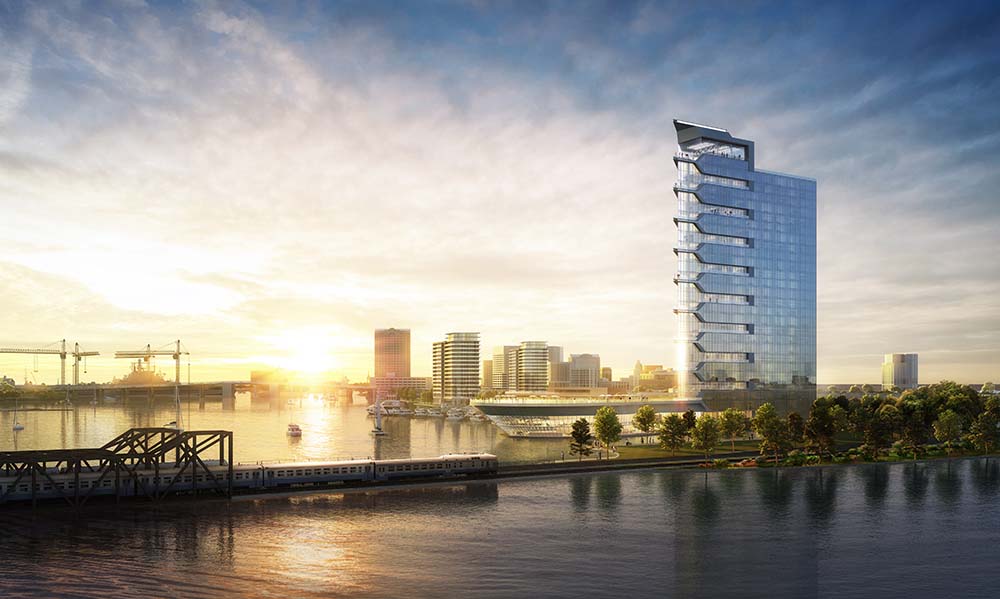 Courtesy rendering.
"There's a sense of shared land among the tribes that goes back literally centuries, and this is an extension of that," Smith told Tribal Business News.
Earlier this year, the Commonwealth of Virginia allowed gaming to move forward in the state so long as the affected cities approve of the plans. Referendums on the tribe's plans in Norfolk and a proposed commercial casino in Portsmouth both passed by wide margins.
The design of the tribe's downtown waterfront project will be co-led by Dallas, Texas-based international architecture firm HKS Inc. and Richmond, Va.-based Baskervill. HKS' prior projects include AT&T Stadium in Texas and SoFi Stadium in California.
"It is an honor to be part of a project that will transform and create a positive impact for the Norfolk community," Luis Zapiain, principal and director of hospitality at HKS, said in a statement. "Along with bringing our design expertise and creativity, we are equally committed to working alongside our local partners and sharing the common goal of creating a destination like no other."
Early designs for the Norfolk Casino & Resort call for a more than 300-room hotel, an entertainment venue, restaurants and pools as part of the 14-acre development on the Elizabeth River near Interstate 264, as Tribal Business News previously reported. The casino would feature slot machines, table games and a sportsbook.
The tribe partnered with financial backer Jon Yarbrough, a billionaire and longtime gaming entrepreneur, to help fund the up-front cost of the casino project.
"It's kind of Jon's way of giving back to an industry that helped him so much," Smith said.
Once complete, the Norfolk Resort and Casino is expected to pull in $350 to $400 million in gaming revenue per year, according to Smith, noting the project would also generate revenue from lodging and other services.
The revenue will fund operations for the Pamunkey Tribe, providing much needed boosts to infrastructure and education systems, Smith said.
"The tribe, when they started pursuing the casino, it wasn't in pursuit of gaming, it was to provide better lives for their citizens," he said. "On the reservation, you can't even do a Zoom conference call because internet access is so poor."
Ultimately, Smith said the Norfolk Resort and Casino stands to be a victory for everyone involved: "This project is a win for Norfolk, it's a win for the tribe, it's a win for other tribes, and really it's a win for the entire state of Virginia."