Ernie Stevens III hopes to pull the tribal gaming industry into the world of esports, expanding revenue opportunities and widening its demographic reach.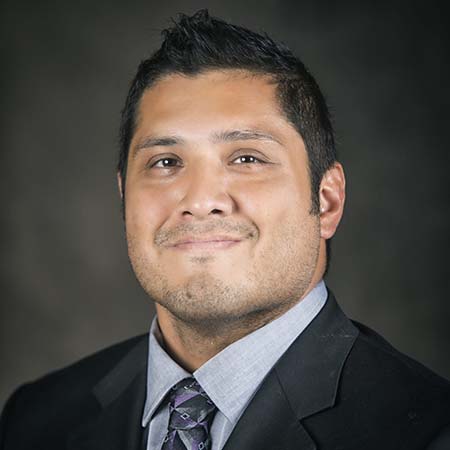 The founder of the Indian Gaming Esports Association took steps toward that goal by signing a formal partnership agreement with Newark, N.J.-based Esports Entertainment Group, giving the company exclusive rights to provide services, technology and consultation in line with IGEA's goals. Spectrum Gaming Capital, an M&A and investment banking firm for the gaming industry, is also part of the partnership.
Stevens formed the nonprofit organization IGEA in June 2021 to help member tribes with their entry into the esports industry. The fledgling organization will focus on its external partnerships, such as the one with Esports Entertainment Group. The relationship with Esports Entertainment Group will provide IGEA with the tools it needs to serve members, Stevens said, noting IGEA will be able to leverage the firm's experience in setting up esports events, viewing platforms and online betting.
The two organizations started talking after sitting on a panel discussion at a conference about esports in casinos and hearing each other discuss their goals and visions.
"It was synergy right from the get-go," Stevens told Tribal Business News. "I said, 'Yeah, this is a good company here.'"
The partnership serves as the latest step in a longtime push to bring esports to tribal casinos and resorts, both as events for entertainment venues and vectors for betting.
"It's something I've been working on for a few years. I've been following esports for a long time. I've been pretty convinced it was going to come eventually," Stevens said, noting he first attempted to garner interest in esports tournaments in 2010. "At the time, one of the things was MMA at casinos. If these casinos were bringing these folks to watch people fighting, why wouldn't they watch people play video games to compete?"
Taking the plunge
Millions of people watched other people play video games in 2020, according to an industry demographics report from Chicago, Ill.-based Esports Trade Association. More than 435 million people watched esports events worldwide, including 26 million in the United States. The trade group estimates esports events generated $1.1 billion in revenues last year, which is expected to climb to neary $1.2 billion in 2021.
"This is a tremendous opportunity to pioneer a massive untapped market," Grant Johnson, CEO of Esports Entertainment Group, said in a statement.
Tribes willing to take the plunge, therefore, could enter a profitable, growing industry — if they can navigate setting up an esports platform and the legal questions surrounding such a move, said Steven Light, professor and co-director at the Institute for the Study of Tribal Gaming Law and Policy at the University of North Dakota.
"Esports has been exploding as an industry in the U.S., even globally for a few years now," Light said. "As esports has been exploding, we've been saying for a while that tribes have a particular opportunity to move into the esports space."
Light pointed to the network of 500 casinos owned by 240 tribes in 29 states that generate a total of $35 billion in revenue per year as a base that "gave tribes an advantage" in setting up esports platforms. Timing also is working in the tribes' favor with esports, particularly as many tribal gaming enterprises are expanding into sports betting and online gaming.
"Then the question is: Is this going to look like creating platforms for a series of events, for tribally sponsored teams, for tribal casino branding of teams and sponsorships? Is it going to be creating an actual league or engaging with existing leagues? What form does it take from here?" Light said. "I think those are some of the interesting questions to be asked."
Questions ahead
Another question is how an esports platform might fit into the existing "mature" Indian gaming industry. While Indian gaming really came into its own fairly recently with the Indian Gaming Regulatory Act of 1988, Light believes the sector has matured quickly.
That maturity has created a diverse "spectrum of success" for Indian casinos, ranging from lucrative facilities in densely populated areas in California to comparatively smaller venues in more rural areas in states such as North Dakota that generate modest revenues, Light said.
"It's not one monolith," Light said. "You have a whole bunch of rural tribes that operate smaller, less lucrative casinos, and you have a small number of tribes that operate incredibly successful, huge casino resorts that look like Vegas. An interesting question on the esports side is where does esports fit within that spectrum? For less lucrative, rural casino operations, how would they think about whether esports fits their plan?"
That begs further questions about what kind of platform would be suitable for each tribe's potential foray into esports: Will revenues come specifically from betting, or would there be branding and sponsorship opportunities?
"There's a lot of potential there outside of the betting component. Just monetizing esports through events, tournaments, leagues, branding, partnerships with major league sports, those are also opportunities that play into (the revenue potential)," Light said.
Once betting is introduced, tribes will need to decide which games will be played, how to sign and track players to play those games, and how to ensure the integrity of each match.
"We don't know if there's a solid enough platform yet to know how to set odds or lines for esports the way we do for the NFL or NBA. If you create the possibility of betting on esports, those are uncertainties as well," Light said. "Some tribes may sit back and wait for those questions to be resolved, but another possibility is to jump in. If you have secure market space, like the Seminole casinos in Florida or a Vegas casino, it's easier to take on that risk."
Political considerations
Legal issues also present a complicating factor in tribes adopting esports, especially since many tribes are renegotiating their gaming compacts with states to add sports betting as a Class III game. Whether esports falls under tribes' existing or renegotiated agreements likely will come down to each state compact.
"The question is what's legal in the state, and number two, is sports betting legal in the state? Not every state has sports betting yet," Light said. "If a tribe is in a state that hasn't legalized sports betting, then the tribe can't offer esports betting until the tribe has legalized it.
"That opens up legal questions, but also political questions, because if the tribe needs to renegotiate the terms of its compact to allow for sports betting or integrate esports betting, that's going to be a political conversation."
There's also a prevailing concern in the esports industry about the ages of the players involved. Many esports players skew younger, with a report by researchers from the Institute of Sport Science in Darmstadt, Germany listing an average age range of 13 to 47. That presents a number of issues for casinos, where age restrictions on betting and drinking exist.
"We don't know a lot about esports players, and there won't be a lot of data for this new league or new teams or however the association's going to do it. From there, as soon as we're talking about esports, we always have to be thinking about players' ages, and the law as it pertains to age restrictions on betting, and penalties if you break the law," Light said. "That's a risk for tribes to their current casino-based business model."
However, IGEA's Stevens believes that if casinos host events on their own property, entertainment venues and conference halls could be considered areas separate from the main casino floors. Underage players would not be left to their own devices in the areas, he said.
"We have conference space where they hold this stuff; kids won't be wandering around the casino," he said.
Expanding the pie
As son of National Indian Gaming Association chair and national spokesperson Ernie Stevens Jr., Stevens is intimately familiar with Indian gaming. In fact, NIGA and IGEA have already forged a relationship, with a formal memorandum of understanding planned for future work together.
To the younger Stevens, bringing new players, viewers, and bettors into the fold could ultimately help expand the audience for tribal gaming, which tends to attract older participants.
"I still see young folks getting to that age. They're still going to have slot machine gamers. It's not like it's going to replace a significant portion of that demographic, but it will expand," Stevens said. "The mix that goes along with esports, you need a lot more to keep the people there and keep them spending money. You need multiple amenities, to gamble or not gamble."
Light said there was evidence that many younger gamers want games that involve some element of skill, rather than simply luck — games that were more in-depth than "sitting at a slot machine and mashing a button." A move into esports could satisfy that need while drawing younger crowds in to spend money inside the Indian gaming sector.
"(Esports) is one of the main opportunities to expand the player base, to attract and retain new players to tribal casinos," Light said. "You need to have games that are appealing to them. What kinds of games are appealing? Newer style games that combine skill and chance. If we see esports as purely a game of skill, if you combine that with betting, you're still in that skill-based realm."
IGEA has big ideas about how to bring skill-based games and skill-based gamers to the casino space.
The nonprofit hopes to leverage the money and influence of Indian Country's gaming industry to forge partnerships with tribes and other companies in the esports space, including video game giants Electronic Arts and Activision.
"We want to create jobs and get folks into the industry. We want to get them involved and they have talent and skills and they love the video game industry," Stevens said. "That's a big part of it: creating those relationships through the relationships and having direct relationships with those [video game] distributors."
IGEA will work to advocate for esports betting legalization and ensure that tribes entering the space aren't "preyed upon" by companies charging too much for their platforming services, Stevens said.
"We can't stop a tribe from picking who they want to pick and who they want to work with," Stevens said, "but we're trying to find a trusted source for everything."