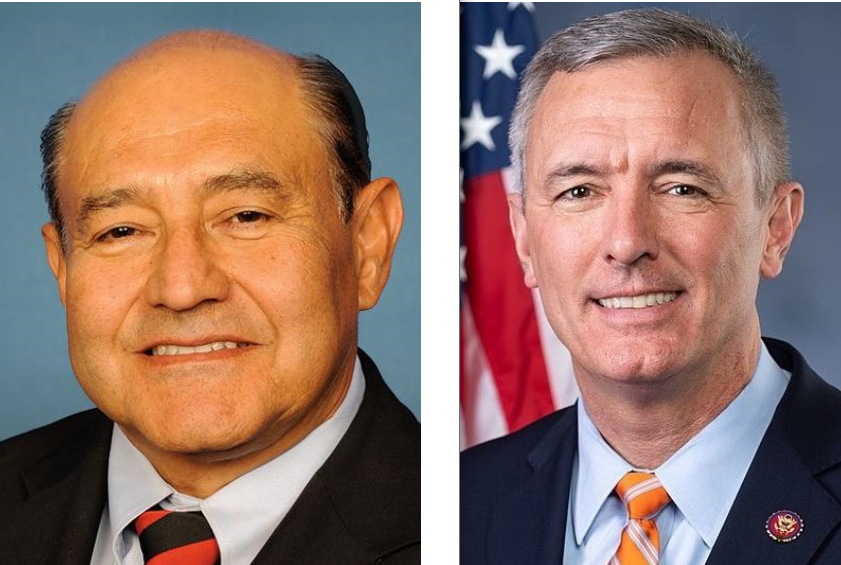 Details

Gaming
An increasing shift toward online and mobile gambling has prompted two U.S. Congressmen to try to clarify what that means for tribal gaming going forward.
U.S. Reps. Lou Correa, D-Calif., and John Katko, R-New York, announced their cosponsorship of the Removing Federal Barriers to Offering of Mobile Wagers on Indian Lands Act in early July.
The legislation, House Bill 4038, aims to clarify under the Indian Gaming Regulatory Act that an online wager is considered to take place at the location of the server managing the transaction. In doing so, Correa hopes to curb "frivolous litigation" that may occur as tribes move into the online gaming space, and make those eventual shifts a more certain bet for tribal casino operations.
"Tribal government gaming has been around for more than 30 years, and this bill merely clarifies how that system of gaming should evolve into the internet," Correa testified during his July 1 introduction of the bill.
Correa's proposal comes during a large shift toward online gaming following pandemic-prompted tribal casino closures in 2021. Those closures could end up causing nearly $30 billion in losses by 2022, according to data gathered by the National Indian Gaming Association.
Tribes across the country have rallied to online betting platforms as online gaming has become legalized and licensed in states such as Michigan, Colorado, Arizona and Connecticut.
Theoretically, considering online bets as taking place on tribal lands reinforces the ability of gaming compacts to legalize and protect gaming, said Kathryn Rand, the co-director of the Institute for the Study of Tribal Gaming Law and Policy at the University of North Dakota. In states where betting is illegal outside tribal territories and operations, online betting would fall under those on-land compacts.
However, the bill may not skirt the entire legal minefield tribes face in considering whether to add online sportsbooks and gaming. Rand believes that addressing potential IGRA conflicts is a good first step, but the bill leaves open the potential for challenges from other federal laws.
"The intent behind the proposed legislation is a potential win-win for tribes and states," Rand said. "However … in focusing only on IGRA, the legislation may not go far enough in resolving potential legal uncertainty under the federal Wire Act and the federal Unlawful Internet Gambling Enforcement Act."
The Interstate Wire Act of 1961 prohibits interstate wagers, and the separation of reservation governments from state governments raises the question of whether or not online wagering triggers that law, Rand said.
At the same time, the Unlawful Internet Gaming Enforcement Act of 2006 may pose a challenge to online betting if the state has not legalized gambling outside of tribal lands, she added.
"In a place like Colorado where tribes are conducting mobile wagering, the state has legalized it," Rand said. "In a state like Florida, it's legal only because of the tribal/state compact. If the Seminole tribe accepts a wager from elsewhere in Florida, the question is: Is the compact enough to make that legal? Or does Florida have to make a law making it legal throughout the state?"
Rand's suggestion would be to step away from focusing on IGRA and to instead address the Wire Act and UIGEA directly. For example, it would be a "small fix" to amend the Wire Act such that "crossing the reservation boundary will not trigger interstate communications," Rand said, noting that a fix for UIGEA would be to consider online gaming legal if a state has passed a compact with a tribe.
Steven Light, professor and co-director at the Institute for the Study of Tribal Gaming Law and Policy at the University of North Dakota, said creating more certainty is important during a time of change and recovery for the gaming industry.
"It's still important to recognize that from a business perspective, business hates uncertainty. Tribal gaming as an industry therefore doesn't like uncertainty as well," Light said. "This bill is intended to provide greater clarity. If it introduces less clarity, then it introduces elements of uncertainty that at some point need to be cleaned up or clarified."
Rand added that certainty would be crucial for an industry that serves as the cornerstone for many tribes' revenues and, by extension, their budgets for governmental services. In a post-COVID world, many tribes may need to begin online gaming operations to accommodate a changing business.
"We have known that tribal gaming needs to catch up in terms of tribes' ability to operate online and mobile wagering. We've known that for a while, but now with the pandemic especially," Rand said. "When Congress passed IGRA, all it had in mind were bricks-and-mortar casinos, so we do need to figure out how to help tribal organizations be competitive and innovative."
Ultimately, clearing the way for online betting would benefit both tribes and states, increasing revenue and thus revenue-sharing between the two.
"It's in everybody's interest that these issues are hammered out as quickly as possible," she said.