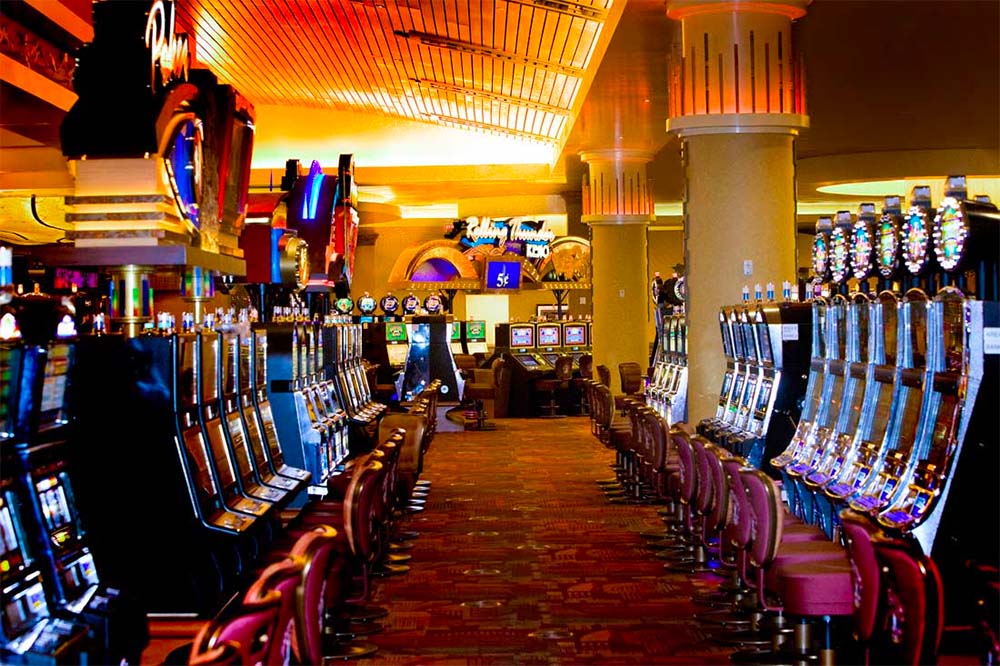 Details

Gaming
Tribal gaming has seen a roaring recovery after COVID-19 induced slumps, but that growth could be checked by an increasingly dire labor shortage.
That's according to industry insiders who spoke during a Jan. 12 webinar hosted by the National Indian Gaming Association, which highlighted that the labor shortage poses key challenges, even amid a period of improved financial performance.
"It just seems like everyone's scrambling to find these workers," NIGA Conference Chairman Victor Rocha said during the discussion. "There's a lot of fatigue dealing with it. There's this dichotomy: We're flush with cash, but the ship is kind of falling apart, too."
As the omicron variant continues driving COVID-19 numbers higher, more employees are calling in sick, exacerbating the situation, said David Howard, partner at El Segundo, Calif.-based investment banking firm TFA Capital Partners.
"Omicron comes and casino managers we're talking to have record callouts," Howard said during the webinar. "I think tribal councils and leaderships are dealing with something we haven't had before (with) this type of labor shortage coupled with omicron."
Even as unemployment benefits and stimulus money subsides, people are leaving the hospitality industry in droves, which makes staffing hotels, restaurants, and casino floors a more daunting task than before, according to Howard.
"We already had a short labor market, and even though the stimulus package went away and unemployment benefits went away, it's still hard to find people that want to work," Howard said. "We saw some fourth quarter data that restaurants and hospitality people are quitting their jobs at two times the national average."
Rocha pointed to the recent closure of Indian Head Casino, the gaming venture of the Confederated Tribes of Warm Springs in Oregon, as an example of issues brought on by staffing shortages. The tribal government also closed down for a week in response to climbing omicron variant cases.
"That's the first time I've seen a lack of staffing closing down a casino," Rocha said. "This tight labor market is unlike anything I've ever seen."
The shortage could also put a halt to planned expansions, such as hotels or entertainment venues, Howard said.
"It's changing the way we're thinking about things," he said. "I think people are really going to have to take a hard look at it. We don't know how we would staff it. We don't want to commit to that until we know we're going to be able to staff it."
'The frontline of how we do business'
Hotels and restaurants across the country lost a record more than 1 million workers — nearly 6 percent of the sectors' workforces — during November 2021, according to data from the Bureau of Labor Statistics.
The effects have been both dramatic and immediate: Staff shortages have forced businesses to close early or open late, shut down portions of their operations, or close their doors entirely.
A report by professional services network Deloitte attributes the exodus to enhanced unemployment benefits, fear over increased risk of exposure to COVID-19, and an industry-wide wage gap. To that end, leisure and hospitality remain the lowest paid industry tracked by the Bureau of Labor, averaging at $19.57 per hour as of December 2021.
Deloitte economist Michael Wolf pointed to a June 2021 survey by the U.S. Census Bureau that found that more than 3 million people remained unemployed because they feared catching COVID-19 while on the job.
"The pandemic has fundamentally altered the industries and locations where would-be employees want to work," Wolf wrote. "The heightened risk of contracting COVID-19 has made certain jobs riskier than others — and employers of such jobs will find it more challenging to attract workers at prepandemic pay rates."
The shrinking workforce has prompted intense competition among industries desperate for staffing, which in turn has made it increasingly difficult to source experienced workers. Those skilled workers also find themselves at the front edge of a rapidly growing market, according to TFA Capital Partners Managing Director William Crader.
"Food and beverage and casino business, they're on the front line of this thing," Crader said during the NIGA webinar. "In many respects, they're going to be driving how business is done. Indian casinos, tribal casinos, they're going to be on the forefront of how we navigate working in a COVID environment."
Addressing the issue
Crader said the labor shortage has provided a unique opportunity for less experienced, younger employees entering the workforce, particularly given rising pay rates and benefits. That means new casino employees could reach higher positions faster than in normal times.
"If you're a young person that doesn't have a lot of skill, now is a great opportunity to get into a business, and within six months you could find yourself in a management position," he said.
Rocha mentioned the approach taken by the San Manuel Band of Mission Indians, whose gaming and hospitality authority established a collaboration with The Collins College of Hospitality Management at Cal Poly Pomona to staff its new resort expansion for San Manuel Casino.
The tribe held a virtual hiring event aimed at Collins students and alumni to give them first access to management opportunities for the casino's larger gaming space and first on-site hotel.
"As we continue to focus on providing a best-in-class experience for our guests and team members, recruiting top talent is key," Peter Arceo, general manager San Manuel Casino, told Highland, Calif.-based Highland Community News. "This new collaboration with the Collins College of Hospitality Management allows us to expand our dynamic team and connect students and alumni with endless opportunities."
In his report, Wolf at Deloitte notes that higher wages and increased vaccination rates will make returning to hospitality and restaurant jobs less risky and more attractive to potential hires.
Rocha called for a return to more involved employees with a better relationship to the tribes for whom they work.
"It was such a big deal that the employees were a part of the tribes and part of the family, and it kind of feels like that's gone," he said. "It just feels like very clinical, and I think that has to change. I think people are looking for better lifestyles."