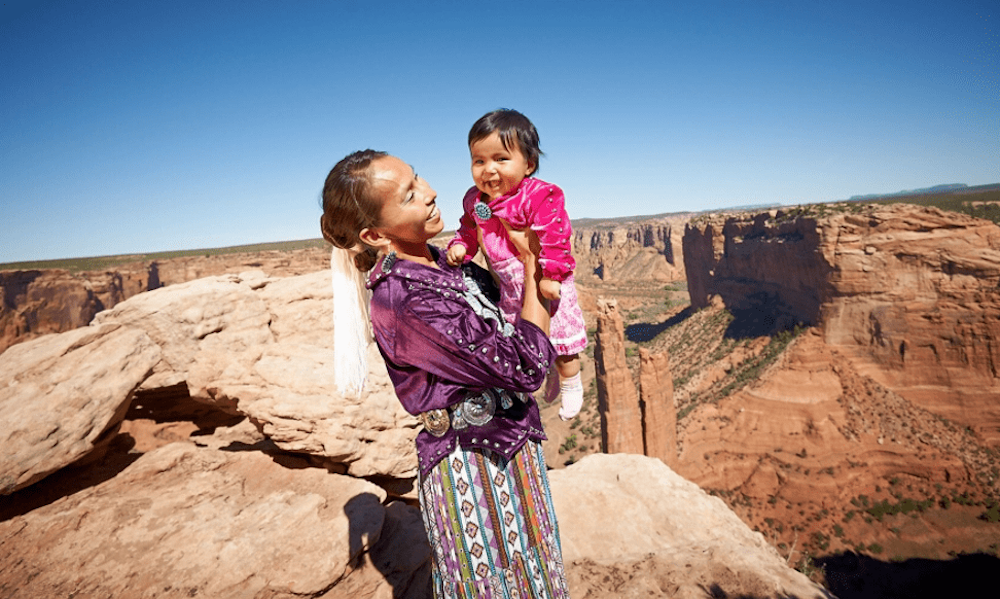 Details

By

Tribal Business News Staff

Health Care
BALTIMORE, Md. — The Center for American Indian Health is now the Center for Indigenous Health at the Johns Hopkins Bloomberg School of Public Health.
The Center for Indigenous Health's primary focus will continue to be on tribal communities in the U.S. while broadening partnerships globally to advance the well-being and health leadership in Indigenous communities worldwide. The center is based in the school's Department of International Health.
Under the new moniker, the center's 300-plus team — more than 70 percent of whom are Indigenous — will continue to support Indigenous communities through strengths-based research, policy and education.
"Our new name and broader scope signify our substantial growth over the past two-plus years, as our workforce mounted a major response to the pandemic, and transitioned to supporting pandemic recovery and resiliency," Executive Director Allison Barlow said in a statement. "And now, we will continue to lead major public health efforts to overcome the myriad of infectious, behavioral, and mental health challenges that impact this population of people worldwide."
The announcement comes on the heels of acclaimed physician and health researcher Donald Warne (Oglala Lakota) joining the center as co-director on Sept. 1. Warne also serves as Johns Hopkins University's new Provost Fellow for Indigenous Health Policy.
He joins the center's co-director Melissa Walls (Couchiching First Nation and Bois Forte Band of Ojibwe). At the Bloomberg School, Warne will focus on promoting health policy to advance Indigenous health equity, including developing a new health policy core and expanding the center's work to a broader network of Indigenous communities. Warne will also create the Bloomberg School's first Doctor of Public Health (DrPH) track in Indigenous Health.
"Our Center is humbled and inspired to welcome Dr. Warne to our leadership, alongside Dr. Melissa Walls," Barlow said in a statement. "Dr. Warne will expand our capacity to support the best in Indigenous public health education, research, practice, and policy, led by Indigenous ways of knowing."
Never miss the biggest stories and breaking news about the tribal economy. Sign up to get our reporting sent straight to your inbox every Monday morning.
Warne created the first Indigenous health-focused Master of Public Health (MPH) and Ph.D. programs in the U.S. or Canada at the North Dakota State University and the University of North Dakota.
He has held leadership, adviser and board positions at leading national public health agencies, National Institutes of Health, Centers for Disease Control and Prevention, Indian Health Service, American Cancer Society, American Medical Association, as well as numerous rural and urban Indigenous-focused organizations.
Founded in 1991, the Johns Hopkins Center for American Indian Health works in partnership with communities to advance Indigenous well-being and health leadership. To date, the center has worked with more than 160 tribal communities across 23 states to share proven interventions, health communications materials, training and scholarship opportunities, and more.
"I am looking forward to joining the Johns Hopkins Bloomberg School of Public Health to ensure we can be increasingly guided by Indigenous teachings to improve the health of the collective," Warne said in a statement. "Indigenous knowledge will be integrated into an array of new doctoral-level courses, advancing the next generation of public health leaders and continuing to build capacity across Indian Country. These public health advocates, in lockstep with our Center and the University, will ensure science-based policy at all levels is advancing Indigenous health and well-being."
Persistent health disparities in American Indian and Alaskan Native communities were exacerbated by the devastating onset of the COVID-19 pandemic. According to CDC data, Indigenous peoples died of COVID-19 at higher rates than any other racial group, a major contributing factor to a six year decline in life expectancy in Native communities from 2019-2021.
"The past two years have been a significant challenge for Indigenous peoples, who experienced the highest COVID mortality rates of any U.S. population, but we have demonstrated great resilience," Warne said in a statement. "While the U.S. health system is primarily focused on individual health, we must be guided by Indigenous teachings to improve the health of the collective."