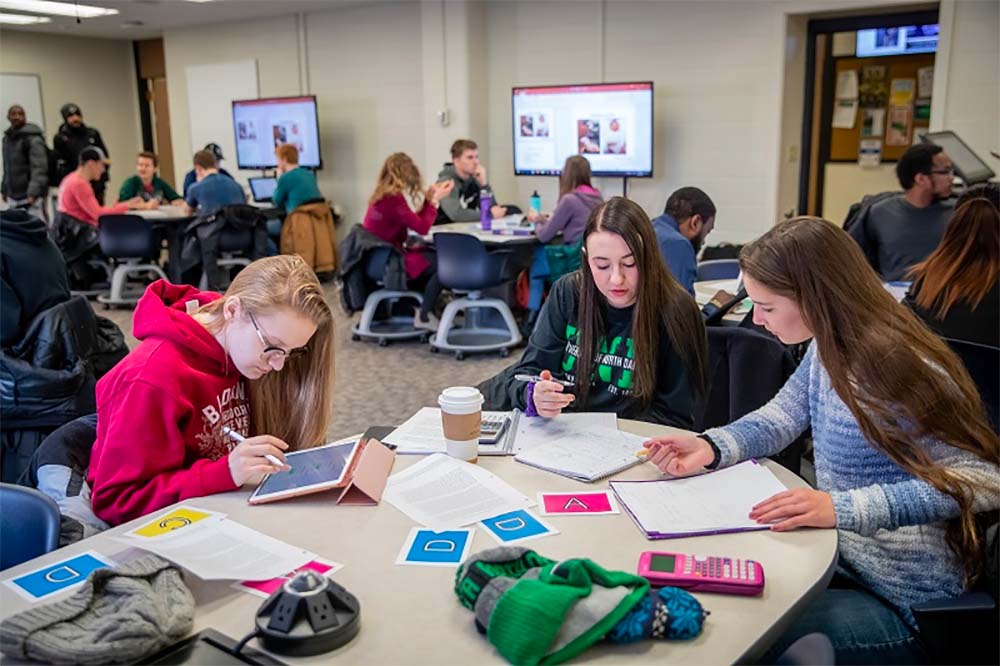 Details

By

Tribal Business News Staff

Higher Education
GRAND FORKS, N.D. — Backed by $450,000 in grant funding from the National Science Foundation, researchers at the University of North Dakota hope to find ways to make engineering more culturally relevant for middle school Native American students.
The new Project ExCEED (Exploring Culturally relevant Engineering Education Design) will bring in teachers from three North Dakota school districts for hands-on summer workshops, according to a statement. Starting in 2021, the sessions will focus on helping the educators understand the engineering design process and "culturally relevant instruction methods," and offer tips on how to apply that knowledge in their classrooms.
That includes partnering with the project team to create and implement lesson plans for engineering design tasks, all with special attention to cultural relevancy for Native American and rural students.
"Engineering design is problem-solving, and an essential part of that is considering the culture and needs of the people involved," Frank Bowman, associate professor and chair of UND chemical engineering, said in a statement.
"This project will prepare teachers to share the excitement of engineering problem-solving through design tasks that are directly relevant to the students in their classrooms," stated Bowman, a collaborator on the project. "We are thrilled to be working with our community and school partners to better support Native American and rural students here in North Dakota."
The group also plans to make available the culturally relevant classroom materials on engineering tasks to teachers across the country.
If successful at encouraging more Native American students to pursue science, technology engineering and mathematics studies, it would help reverse a trend of underrepresentation in STEM-based careers.
To that end, American Indians and Alaska Natives make up 0.3 percent of the engineering workforce, and represent 0.4 percent of engineering bachelor degrees, according to data from the National Action Council on Minorities in Engineering Inc.
The goal for Project ExCEED, which is a partnership with the Northeast Education Services Cooperative, is to train the initial cohort of teachers, who will eventually take on a mentorship role for future groups, creating a "collaborative network of teachers within and across school districts that can continue to support one another," according to the university.
Since you're here.
Doing business anywhere is a challenge, but it's even more challenging in Indian Country. Tribes and their citizens face unique obstacles as they try to build Native-owned enterprises: the patchwork of federal laws, bureaucratic red tape, limited access to capital and the fact that most people are unfamiliar with what's involved in operating a business in Indian Country.
We believe Tribal Business News can help remove some of those hurdles by highlighting what tribes and Indigenous business owners are doing to build the tribal economy. We're committed to bringing you thoroughly reported and well-crafted stories about Native entrepreneurs, M&A, expansions, best practices, economic data, government policy and other relevant business news. Our goal is to make Tribal Business News required reading for tribal council members and leaders of Native businesses, as well as state and federal legislators, policymakers, economic developers, entrepreneurs, bankers, lawyers and anyone interested in doing business in Indian Country.
Hopefully, you'll consider supporting Tribal Business News through a discounted subscription ($99/year — use coupon code "TBN21") or a donation to help fund our reporting. Sign up for our free weekly newsletter that comes out each Monday morning.
Megwetch for your continued support.