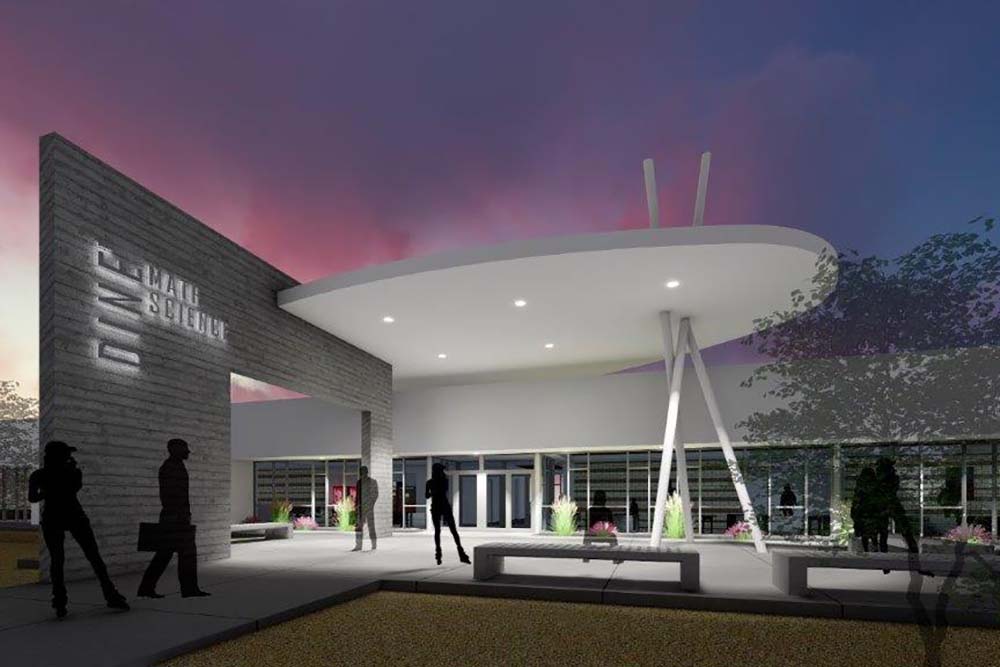 Details

By

Tribal Business News Staff

Higher Education
SHIPROCK, N.M. — Diné College plans to break ground June 28 on a new $7.4 million math and science building on its Shiprock, New Mexico campus.
Construction on the project is expected to begin immediately and wrap up by March 2022. The new facility, which will rise on a vacant lot at the Shiprock campus, will include the college's math and science departments, instructional classrooms, science laboratories, and other support spaces, according to a statement.
Albuquerque, N.M.-based RMKM Architecture P.C. designed the facility, which is being built by Arviso Construction Co. Inc., a Native-owned contractor based in Fort Wingate, N.M.
The project is made possible with $5 million in general obligation bonds approved by New Mexico voters in November 2018, plus more than $2.4 million in New Mexico Capital Outlay funds.
Diné College President Charles "Monty" Roessel said the project will be a "catalyst" for preparing future generations of STEM professionals. About 43 percent of the college's graduates are part of its School of STEM.
"Diné College would like to extend a heartfelt gratitude to New Mexico voters for allowing this project to come to fruition," Roessel said in a statement. "The new Math Science Building will be a state-of-the-art learning facility to train the next group of Navajo STEM leaders so that they may protect and better their communities, reservation and all native peoples."
The four-year tribal college began planning for the new facility in 2014 and worked with the New Mexico Higher Education Department to secure state funding.
The Tsalie, Ariz.-based Diné College has six campuses on the Navajo reservation in Arizona and New Mexico and offers a range of bachelor's and associate degrees and certificate programs.
The June 28 groundbreaking will be broadcast live via the college's Facebook page.