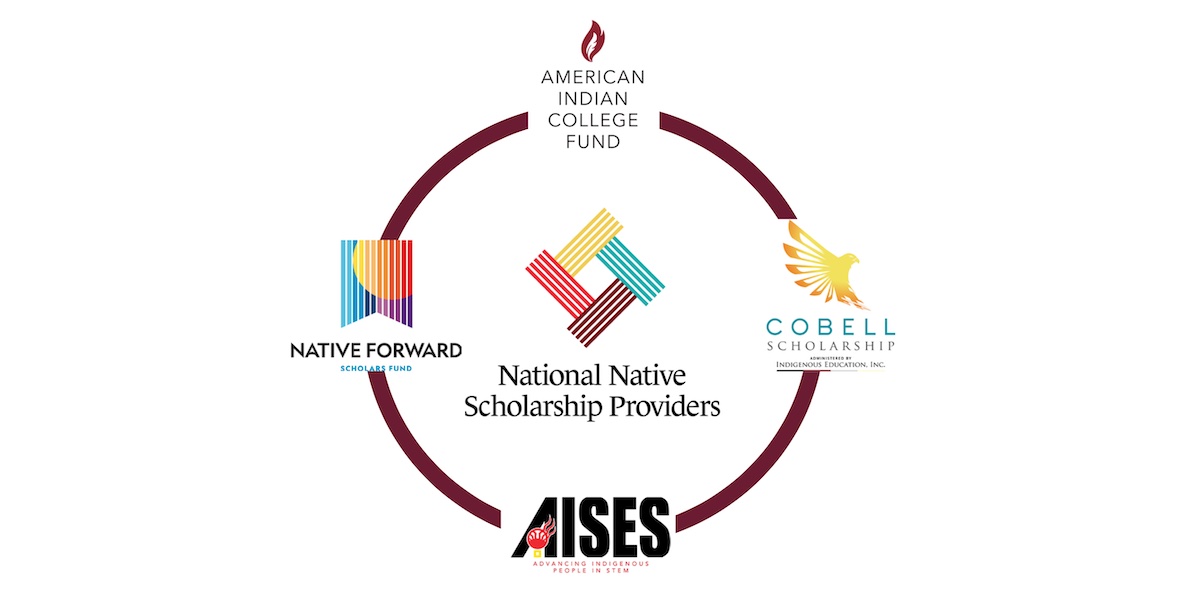 Details

Higher Education
A four-group collaborative is highlighting affordability issues Native students face when attending higher education, a hurdle their new report suggests is serving as the primary obstacle for prospective Indigenous scholars.
The Native Forward Scholars Fund, Cobell Scholarship, American Indian Science and Engineering Society (AISES) and the American Indian Scholarship Fund collaborated on the research for the National Study on College Affordability for Indigenous Students, which was funded by a grant from the Indianapolis-based Lumina Foundation.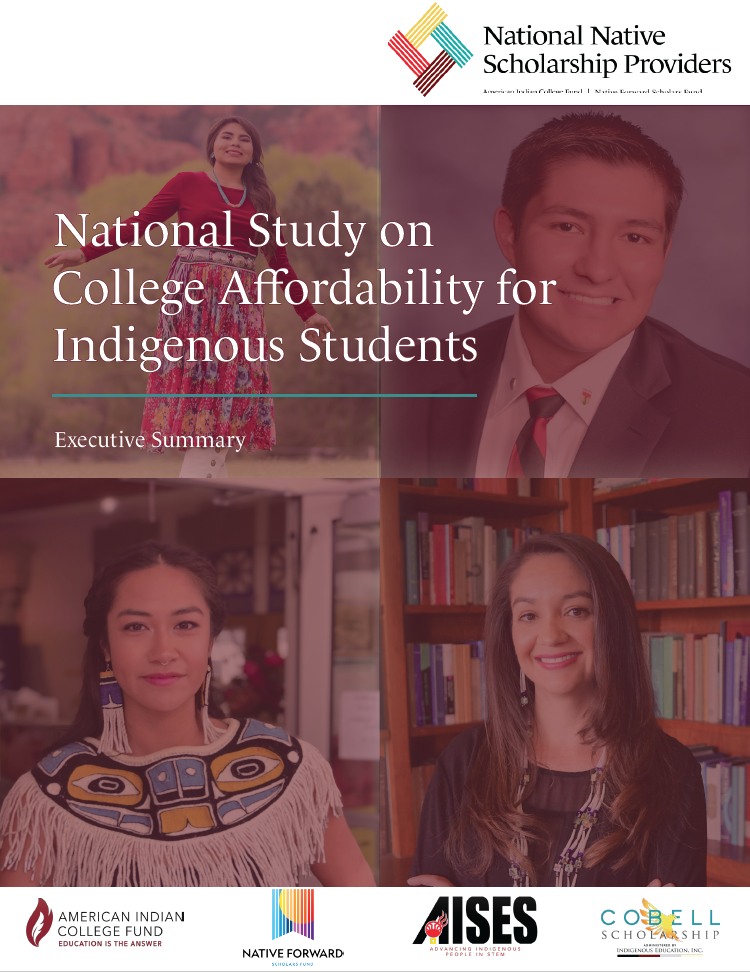 In the report, the four collaborators note that only 36.2 percent of Indigenous students entering four-year schools in 2014 completed their academic degrees within six years, compared to 60.1 percent of all other students.
The report collected more than 2,700 responses from both current and former Indigenous scholarship recipients. The authors found that many Native scholars (around 44 percent for current students and 51 percent for former students) felt unprepared for the actual costs of attending college. Additionally, more than two-thirds of respondents were still expected to contribute to family bills while in school.
"Many college students don't have to worry about things like car maintenance and funding housing, but for so many of our Indigenous scholars, they still have to focus on everyday things while in school," said John Garland, director of research and student success at the Cobell Scholarship. "I think sometimes we lose that perspective when it comes from Indigenous students because they are often coming from under-resourced communities."
More than one-half of participants were unable to save money prior to entering college, and 47 percent of current scholarship students said they were the primary source of income for their families.
The top costs affecting a student's education budget include car maintenance, housing, food, and utilities, with many of those classified as "unanticipated" expenses, the report's authors found.
"You have these sort of two barriers: Where can I afford to live and then I have to afford to get to campus," Garland said. "It's very expensive to live on campus or nearby campus. If the apartment you can rent is 10 miles away, then you're going to depend on the car or other transportation. We have to factor that in for Indigenous students."
Angelique Albert, president of Native Forward Scholars Fund, noted that Native students often struggled to meet core basic needs even before the costs of college figured into their budgets, exacerbating their circumstances while at school.
By extension, Albert said, anything that scholarship programs can do to relieve the burden of tuition and fees can help to ease stressors for aspiring students.
"They are obligated to the family, and they have to make sure they can meet those core basic needs. They're experiencing food insecurities. We've had to create programs to help offset some of those core needs, like things to do with transportation and housing and food," Albert told Tribal Business News. "Anything we can do to reduce the stress of that will increase their success."
The study recommends that higher education institutions improve transparency surrounding the actual costs of college, including fees, housing and other non-tuition expenses. It also encourages non-Native scholarship providers to expand their potential aid to non-tuition expenses, such as utilities and transportation.
A common suggestion for every participant in the funding process was to ensure they gather data on the Native students on their campuses and in their classes.
"It's pretty obvious that in order to change the narrative, we have to look at affordability," Albert said. "This data can inform good decisions and good practices, and I feel like that's good guidance for improved policies."
Never miss the biggest stories and breaking news about the tribal economy. Sign up to get our reporting sent straight to your inbox every Monday morning.
'Eye-opening' insights
Dr. Johnny Poolaw, director of student success services at AISES, says the efficacy of gathering data may be the biggest point made by the affordability study.
"There's never been a study this large by Indigenous researchers about our Indigenous students, so that's significant itself," Poolaw said. "Oftentimes, we as Indigenous people are not included in the data reports, or we're included as an asterisk, so that's one of the reasons it's important. That information is really good for organizations."
Tracking the way scholarship funds are used and how holes in funding can affect Native students' ability to succeed can help organizations determine where needs are or aren't being met, Poolaw said. In turn, informed organizations can support requests to donors for particular kinds of funding or scholarships.
"Listening to the stories of our students and looking at the data, it's really eye-opening to see where our students are coming from," Poolaw said. "For us, whenever we have these funders come to us, we are now able to tell them, 'These are the years where our students need the most help.'"
Albert said the study provided Native students' perspective in a way prior research simply hadn't, opening a window into where the biggest holes in support might exist.
"I think higher education truly is a critical factor in this country. For us, as Native people, there are certain challenges we go through. This gives that perspective," Albert said. "I feel like the biggest thing that this study shows is the college-going experience from Native perspective. it truly informs where they are, what they're experiencing, and for me that shows what we need to do to address that."
In some cases, Indigenous students don't have the same needs as other students, the study found. For example, 30 percent of Native students reported their first year of college was the hardest to fund, which Garland said ran counter to what many organizations believe about scholarships.
The data gathered by the affordability study showed that scholarship-providing organizations and higher education institutions may need to rethink how they approach funding first-year students, whether through improved financial aid support or meeting different needs.
"Having a third of our scholars say it was difficult finding funding in the first year I think is a critical question for us to examine more fully," Garland said. "That percentage really raises some alarm bells for me, and we need to take a closer look at this because it raises some important questions."
With data now available and plans for further research down the line, schools, nonprofit organizations and private foundations can begin answering these questions and better supporting Indigenous scholars, Garland said.
"Generally, we still believe as a nation that college education is incredibly important and is a stepping stone to the middle class. I think that that can be true, I'm not sure that it is at the current level, but when we have so few Indigenous students that are just getting through college, it raises lots of questions about where higher education is falling short," Garland said.
"I think that now that they have some hard data, they can start being more data-inclusive with their Indigenous students on their campuses. Do you see them, do you see their data, are you in full awareness of what's happening to them?"