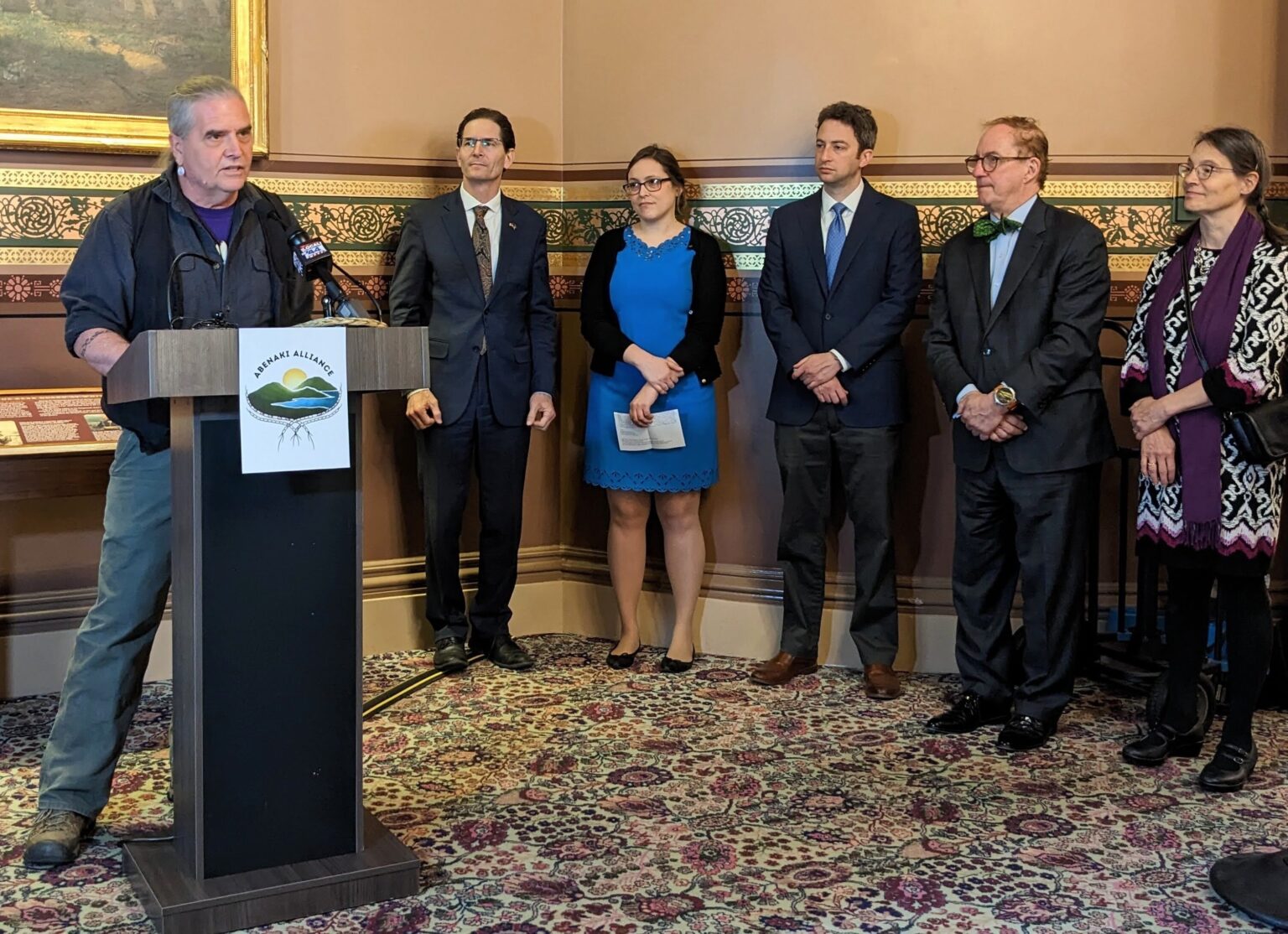 Details

Higher Education
A private law and public policy graduate school in central Vermont is making one of its scholarships available to members of state-recognized tribes for the first time.
South Royalton, Vt.-based Vermont Law and Graduate School said its First Nations Scholarship will provide full or partial tuition scholarships to one or more Indigenous candidates each year. The scholarship's purpose is to enable Native students to pursue careers in any of the programs offered by the school, including legal degrees from its law school and master's degrees offered by the graduate school and its School for the Environment.
Previously, the First Nations Scholarship was only available to members of federally recognized tribes. Moving forward, the scholarship will also be accessible to students from state-recognized tribes, including the four Abenaki tribes whose ancestral homelands are located in what is now Vermont.
While there are no federally recognized tribes in Vermont, the state is home to approximately 16,900 people who identify as American Indian or Alaska Native alone or in combination with other races, according to the 2020 Census. Vermont's four Abenaki tribes — the Elnu Abenaki, Nulhegan Abenaki, Koasek Traditional Band of the Koas Abenaki Nation, and the Abenaki Nation at Missisquoi — have an estimated 6,000 members, though not all of them live in the state.
Vermont Law and Graduate School President Rod Smolla said the annual scholarship is a "concrete first step" in strengthening the school's relationship with the state's Indigenous students. In addition, Smolla said he reached out to the Abenaki Alliance leadership to talk about the legal needs of their communities and additional steps the school can undertake to support those needs.
"They want to be a resource, beyond the scholarship," according to Rich Holschuh, a member of the Elnu Abenaki who also serves as chair of the Vermont Commission on Native American Affairs. "They're interested in creating a dialogue where they provide legal advice and counseling for matters that may come up before the tribes here."
That legal assistance could come in the form of student interns or legal clinics on issues that affect the tribes, Holschuh said. It could also support Native communities by having some of their own return home as law school or public policy graduates to help their communities.
"It would be our hope that (Indigenous) students who would decide to follow this course of study would be able to bring those skills back to their communities," he said. "We have a need for that as state-recognized tribes, because we are under-resourced by law."
While Vermont Law and Graduate School is well-known for its environmental law program, it does offer coursework focused on the constitutional, statutory and jurisprudential rules of federal Indian law. The course considers subject-specific areas of Indian Law such as hunting and fishing rights, stewardship of natural resources, economic development and protection of religion and cultural lifestyles, according to the school's website.
That course was taught in recent years by attorney and professor Hillary V. Hoffmann, whose 2020 book, recent amicus briefs and law review articles have focused on legal issues at the intersection of environmental law and federal Indian law, including the Dakota Access Pipeline, the Bears Ears National Monument, and energy mineral withdrawals on public lands. Hoffmann is currently serving as co-director of the Bears Ear Inter-Tribal Coalition, though she is still listed as faculty on the school's website.
The course is taught currently by Victoria Sutton, a visiting professor who is an enrolled member of the Lumbee Indian Tribe of North Carolina, a state-recognized tribe. She currently serves as a founding member of National Congress of American Indians (NCAI) Policy Research Center and previously served on the National Native American Bar Association.
Sutton is a full-time chaired professor at Texas Tech University School of Law, where she is the Paul Whitfield Horn Distinguished Professor of Law. She is the author of a book on the cases that form the foundation of federal Indian law, Decolonizing the Foundations of American Indian Law, and previously served as a senior official at the U.S. Department of Transportation and the White House Science Office.
More information about the First Nations Scholarship can be found on the school's website.
Editor's Note: This story has been updated to include information about the visiting professor who is currently teaching the Indian law course at VLGS.