In mid-February, before COVID-19 hit the nation and when we could still meet in person, I attended the National Congress of American Indians (NCAI) winter session in Washington, D.C.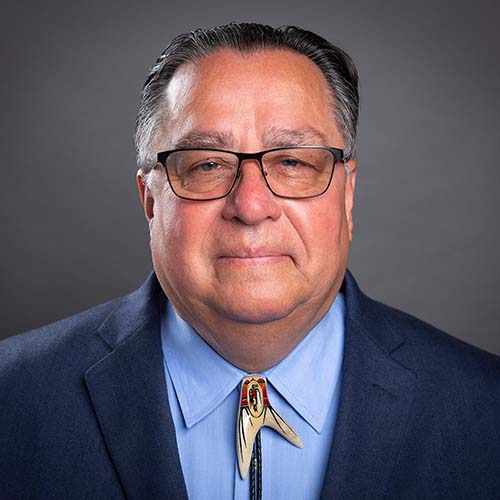 The winter session is one of my favorite events as a journalist, because I get to hear an overview of current Indian Country concerns that involve pending legislation or federal policy matters that affect tribes across America.
The week kicks off with the annual State of Indian Nations address delivered by the president of the nation's largest American Indian organization. The winter session agenda is packed with members of the U.S. Senate and House, along with members of the president's cabinet.
As I sat and listened to members of President Trump's cabinet address the audience, every single one of them brought up a common theme: the nation's huge, untapped energy reserves on tribal lands. Even Education Secretary Betsy DeVos brought it up during her remarks, although I could not quite understand the correlation between education and untapped oil and gas.
The desire to tap into the energy on tribal lands is consistent with the Trump administration's desire to increase domestic energy production. It was Trump who, four days into his presidency, signed a presidential memorandum that directed the U.S. Army Corps of Engineers to issue a permit to complete the Dakota Access pipeline — the same pipeline that tens of thousands of American Indians and their allies fought at Standing Rock.
The Standing Rock movement began in April 2016. As it slowly gained national attention, non-Natives began to take notice. As the resistance efforts continued and more people came and went to the various camps at Standing Rock, the Obama administration's U.S. Army Corps of Engineers announced on Dec. 1, 2016 that it would not grant DAPL an easement permit to cross the Missouri River near the Standing Rock Indian Reservation.
Six weeks later, a newly inaugurated President Trump reversed the Obama-era order and, through a presidential memorandum, ordered the Corps to expedite a permit as soon as possible. DAPL was completed and was allowed to carry oil, even with a few leaks along the way.
With his presidential memorandum, Trump overturned the Obama administration's decision not to grant the permit. Trump's reversal of Obama's position demonstrated the stark difference the administration takes in its relationships with tribal nations.
In the closing days of the 2020 presidential campaign, both major presidential candidates have offered up plans for Indian Country. The Biden campaign released its 15-page Biden-Harris Plan for Tribal Nations on Oct. 8. The Trump administration followed 12 days later with a three-page policy vision called Putting America's First Peoples First - Forgotten No More!
Contained within the plans were sections on economic development in Indian Country and there was, you might say, a disparity in depth offered. The Biden-Harris plan presented an in-depth, detailed approach in four-and-half-pages versus the cursory one-third-of-a-page treatment presented by the White House. Despite its brevity, the Trump treatment did find room to include a list of what the administration believed to be accomplishments in Indian Country during the president's first term.
The White House plan prompted Sen. Tom Udall, D-N.M., vice chairman of the U.S. Senate Committee on Indian Affairs, to react: "The document attempts to re-write [Trump's] record on Native American issues in numerous misleading ways. The Trump administration claims credit for work primarily achieved by Senate and House Democrats to advance Indian Country priorities and ignores the damage the administration wrought in Indian Country."
Both plans contain similar elements to improve economic development for tribal nations, such as increasing broadband across Indian Country, support for SBA tribal 8(a) programs and Community Development Financial Institutions resources. It is kind of interesting that the Trump plan mentions CDFIs, given that his budget zeroed out funding for them for a couple of years, saying that the private banking industry met the needs that CDFIs served.
The White House plan mentions energy in a bullet-point. It writes: "Expand self-determination in energy development through Tribal energy resource agreements."
On the other hand, the Biden-Harris plan addresses a clean energy economy:
"Biden will ensure investments in the clean energy economy reach tribal lands, including by setting a goal that disadvantaged communities — including Tribal communities — receive 40% of overall benefits. These investments will create good-paying jobs in frontline and fenceline communities."
As the nation continues to vote until Election Day, there are stark differences in the two candidates' approaches and attitudes toward economic progress in Indian Country.
Regardless of which vision you favor, please vote by Nov. 3.