When I served as executive director of an urban American Indian center, most speaker requests from civic organizations, universities, church groups and schools came between Indigenous Peoples' Day, also known as Columbus Day, and Thanksgiving.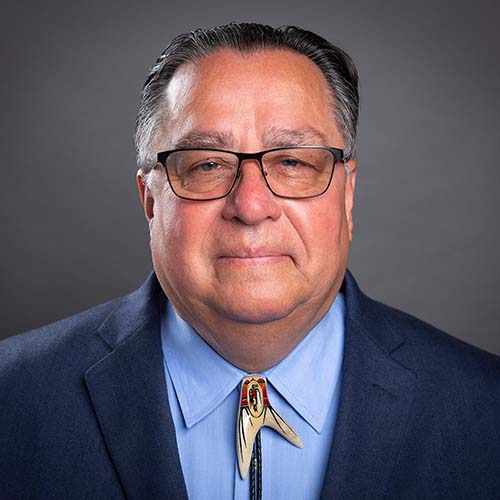 The requests intensified as October turned into November because of its designation as American Indian and Alaska Native Heritage Month by the federal government.
The designation came as the result of a joint congressional resolution proclaiming the month of November "National American Indian Heritage Month" signed by President George Herbert Walker Bush in 1990. Similar proclamations have been issued every year since 1994.
Through the years, the name shifted to National Native American Heritage Month. Regardless of your preference between the labels, it is a great time to celebrate being Indigenous.
Personally, I am pleased that the month is designated to recognize our wonderful culture and heritage. Some would argue we should celebrate who we are as Indigenous peoples — the first inhabitants of this country — every month. This may be true, but November allows for a time to highlight who we are, as I attempted to do in the remarks I delivered to the various groups when I served as the urban center's executive director. In
I know American Indians and Native Americans are often left off lists in demographics overviews.
Often, I find little American Indian and Alaska Native data when conducting research. It is common to be in a public setting and to listen to a demographic overview and not see American Indians or Alaska Natives included in the breakdown among racial/ethnic groups, as if we no longer exist.
In its 2020 Election Day coverage on Tuesday night, CNN used a different term for American Indians and Alaska Natives. In a graph that offered a breakdown of the various racial/ethnic groups that voted in the presidential election, CNN listed Whites, Latinos, Blacks, Asians and "Something Else."
Regardless of labels such as "other" or "something else," it shows a gross lack of respect for who we are as survivors of the first inhabitants of this continent.
When we end up buried and lost in the "other" category, it is difficult to achieve equality and inclusion in full participation in American society — and certainly in the American economy.
In preparation for National Native American Heritage Month, the U.S. Census Bureau recently released updated statistics about Native Americans. The latest update indicates that as of 2019, there are 6.9 million American Indian and Alaska Native people, whether alone or in combination with other race groups. The Census Bureau projects our population will grow to 10.1 million by July 1, 2060, based on a growth rate of 2.5 percent.
Information provided on the National Congress of American Indians' website provides an overview of tribal economies across Indian Country:
American Indian and Alaska Native businesses had an estimated buying power of $115 billion in 2018, larger than many countries, including Serbia, Panama, Uganda, and Costa Rica.
The number of American Indian- and Alaska Native-owned businesses totaled 272,919 in 2012, a 15-percent increase since 2007. The businesses' total worth of receipts was $38.8 billion, up 13 percent from 2007.
American Indian- and Alaska Native-owned businesses accounted for 12.9 percent of all jobs in the state of Oklahoma (96,177 total jobs), while they employed 27,300 people in Washington state, 41,700 people in Minnesota, and 12,840 people in Idaho. In Washington and Minnesota, businesses contributed $255 million and $539 million in goods and services, respectively.
American Indian and Alaska Natives operated approximately 60,083 farms, comprising over 58.7 million acres of land, and conducted $3.33 billion in total sales, with $1.43 billion from crops and $2.11 billion from livestock and poultry.
Additionally, since 1988, Indian tribal gaming has become a major player across the country. Spread over 244 tribes in 474 gaming facilities in 29 states, Indian gaming contributed some $35 billion in 2019.
In the agriculture sector, American Indians and Alaska Native producers contribute some $3.5 billion to the American economy annually, according to the latest Census of Agriculture report which is conducted every five years and last released in 2017.
Indian tribal gaming and Native American agriculture are only two industry sectors among more than a dozen that contribute to the country's economy.
The data provide evidence that American Indians and Alaska Natives play an important role in economics across the United States.
In launching Tribal Business News, we want to highlight the success of American Indian and Alaska Native businesses as a means to contribute to the synergy and growth of economic development and diversity in Indian Country.
As we celebrate National Native American Heritage Month, let's also take time to cheer on the Indigenous entrepreneurs, business leaders and executives who contribute to that dynamic economy.
May their examples inspire Indigenous people for generations to come.