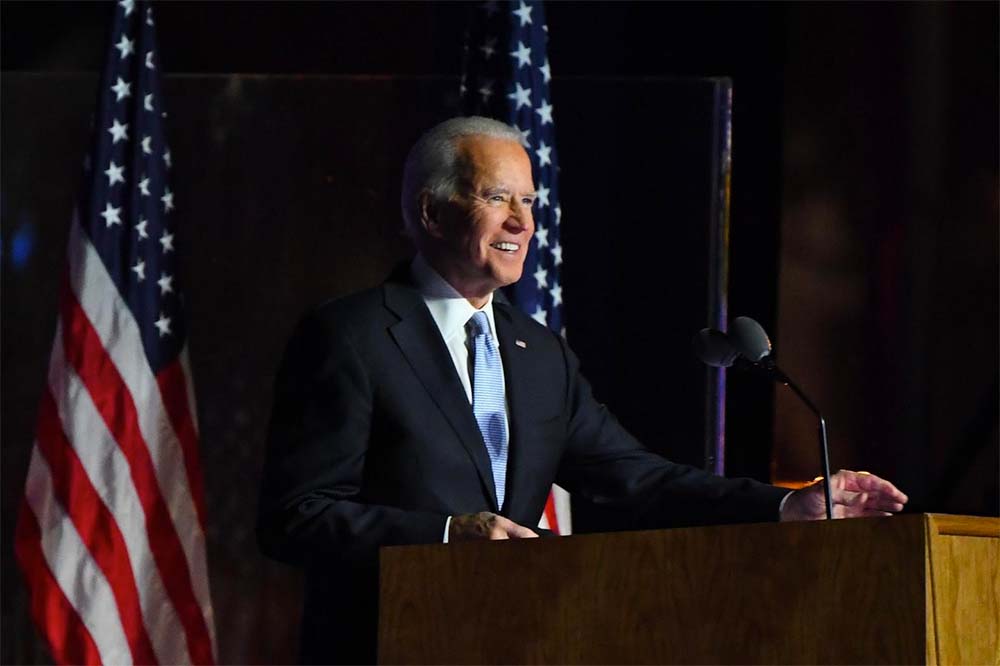 Details

By

Levi Rickert

Opinion | Op-Ed
With minor exceptions, preliminary presidential election results showed overwhelming support for Joe Biden in Indian Country.
In politics, winning more than 55 percent of votes cast is considered a landslide.
In that case, Biden won by landslides in several tribal communities in Indian Country compared to votes cast for President Donald Trump.
In some precincts in northeastern Arizona where voters are predominately Navajo, Biden received 90 percent of the votes. On the Red Lake Indian Reservation in northern Minnesota, Biden received 96 percent of the votes cast. Voting data from five Wisconsin tribal communities (Menominee, Red Cliff, Bad River, Stock-bridge Munsee and Mole Lake) show Biden garnered 82 percent of the votes.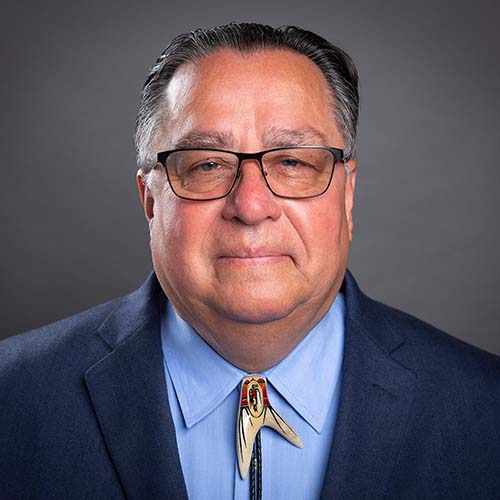 Levi RickertThe one notable exception in Indian Country was Robeson County, North Carolina, home to the Lumbee Tribe, which voted 58 percent for Donald Trump. In all probability, the trip Trump made to Lumberton, N.C. to show support of the Lumbee Tribe gaining federal recognition helped him win the Lumbee vote.
While it takes time to unpack and analyze presidential election results, some conclusions can be made as to why Indian Country voted so overwhelmingly for Biden. For instance, it can be argued Trump failed miserably in his mishandling of the COVID-19 pandemic nationwide, and certainly as it relates to Indian Country. In particular, his mishandling of the pandemic hurt him on the Navajo Nation, which reported more than 15,200 positive COVID-19 cases and 631 deaths as of Monday.
Navajo Nation President Jonathan Nez has been extremely critical of the Trump administration's mishandling of the pandemic and its slow response time to provide the tribal nation with assistance. The Navajo Nation also joined a lawsuit in federal court to receive funds allocated for Indian Country outlined in the CARES Act.
After Biden was declared president-elect on Saturday, Nov. 7, Nez said a large majority of Navajo voters had a major effect on the outcome of the presidential election.
"In October, I had the opportunity to meet face-to-face with Biden and Harris to talk about the 'Biden-Harris Plan for Tribal Nations' and we were assured that tribal nations would always have a seat at the table," Nez said in a statement at the time. "The Navajo Nation now looks forward to working together with the Biden-Harris Administration to put that plan into action."
The Biden-Harris Plan for Tribal Nations lays out some ambitious goals and objectives for economic development in Indian Country.
Under the plan, the incoming administration commits to work with tribes to provide the resources and assistance they need to dismantle long-standing economic challenges — including deficient infrastructure, housing instability, unemployment, and insufficient access to capital — and help create opportunity across Indian Country.
According to the plan, the Biden-Harris administration will ensure federal agencies provide support in ways that are most useful for tribes and honor tribal self-determination. They include investments in infrastructure and clean energy, small businesses, Native communities by increasing the Indian Community Development Block Grant program, and Native agriculture.
Three days after Biden was declared the winner of the presidential election, the Office of President-elect named Kevin Washburn (Chickasaw) to head a team reviewing the U.S. Department of the Interior for the Biden-Harris transition.
The fact that Biden placed an American Indian to oversee the Interior Department — the single-most important federal department that deals with tribal affairs — created widespread enthusiasm across Indian Country.
American Indian leaders have long sought to sit at the table rather than on the sidelines waiting for crumbs thrown their direction to take back to their tribes.
The election of Biden and Harris has breathed new hope for tribal leaders to move forward with priorities for Indian Country.