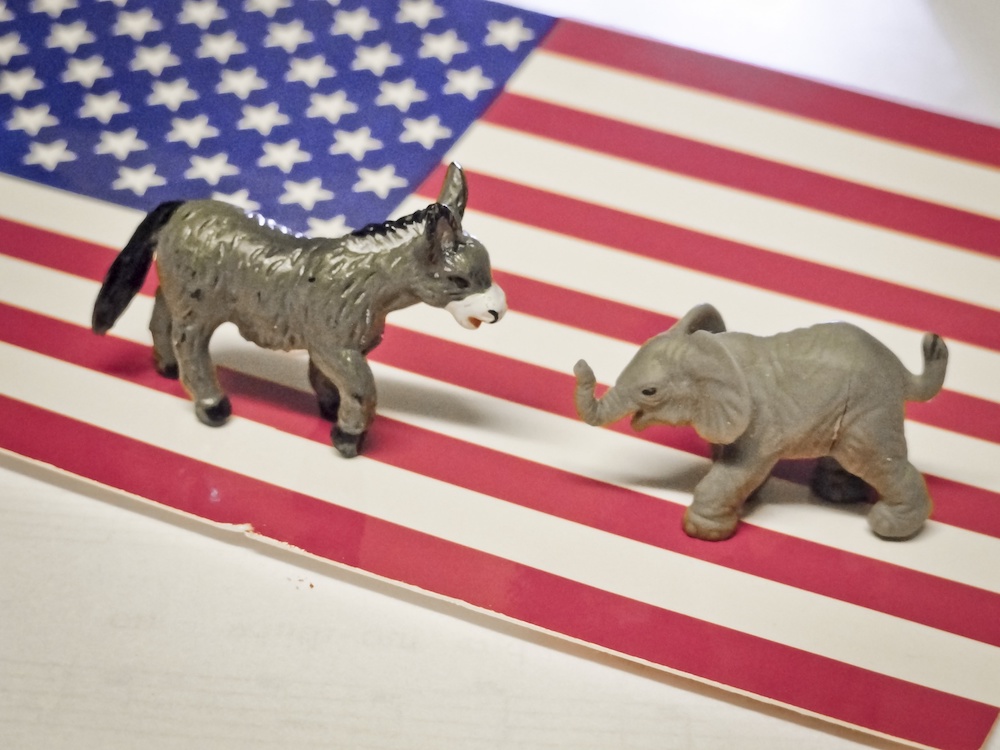 Details

By

Levi Rickert

Opinion | Op-Ed
Opinion. Over the past few weeks, legislation that is important to Indian Country passed the U.S. Senate, which is controlled by Democrats who have a slight majority. Those bills are now heading to the U.S. House of Representatives, where Republicans have a slim majority.
Two of the bills deal with housing for Native Americans, who often are homeless or live in overcrowded conditions both on and off reservations. In 2019, Native Americans represented about 1.5% of the general population of the United States, yet they make up more than 10% of the homeless population nationally according to a Department of Housing and Urban Development (HUD) report released in January 2020.
Never miss the biggest stories and breaking news about the tribal economy. Sign up to get our reporting sent straight to your inbox every Monday morning.
The two housing bills passed in the Senate with strong bipartisan support. If they become law, both bills would help to alleviate the unacceptable problem of homelessness in Indian Country.
This past Thursday, the Senate passed the Native American Housing Assistance and Self Determination Act (NAHASDA) Reauthorization bill as an attached amendment to the National Defense Authorization Act of 2023 by a strongly bipartisan vote of 86-11.
NAHASDA augments other HUD programs that directly impact Indian Country, such as the Indian Housing Block Grant and Native Hawaiian Housing Block Grant programs. Bills that would reauthorize NAHASDA have been introduced in every successive Congress since 2013. Unfortunately, NAHASDA has not been reauthorized, which leaves these important housing programs vulnerable to the whims of Congress. The bill should be reauthorized to take away the possibility of defunding annually.
The National American Indian Housing Council (NAIHC), based in Washington, D.C. has been pushing for the reauthorization of NAHASDA for years.
"Our homes are the synergy in sustaining our living systems as tribes, including the economy. NAHASDA has been a successful and supportive program of that since its inception. NAHASDA is the mechanism for self-determination in tribal housing. Its enactment allows tribes to create their own Indian Housing Plan, where they can prioritize senior assisted housing, rental assistance or homeownership," NAIHC Executive Director Chelsea Fish (Seminole Nation of Oklahoma) said.
"Reauthorization of NAHASDA means increased programming resources and stronger accountability. Adequate housing is vital to sustainability of tribal communities. This passage represents strong bipartisanship efforts to recognize trust responsibility and further supports self-determination of tribes," Fish continued.
After Thursday's vote the National Congress of American Indians (NCAI) issued a statement.
"Native communities continue to lag behind the rest of the country in safe, affordable, and accessible housing. A simple but critically important step to combat this issue is to reauthorize and make NAHASDA permanent, and the National Congress of American Indians (NCAI) applauds its passage in the Senate," NCAI Executive Director Larry Wright, Jr. (Ponca Tribe) said. "NAHASDA's overwhelmingly bipartisan passage in the Senate is a victory for Indian Country, and now the focus must turn to the House to fully realize this victory so that we can improve the lives of those living in our communities."
In late July, the Senate passed the Tribal Trust Land Homeownership Act of 2023 by unanimous consent and without amendment on July 18. Introduced in January by a bipartisan group of five senators, the legislation would require the Bureau of Indian Affairs (BIA) to process and complete all mortgages associated with residential and business mortgages on Indian land by certain deadlines. The bill will hold the BIA accountable to ensure mortgages will be processed and closed in a timely manner.
NAIHC's Fish weighed in on its passage with Native News Online's sister publication, Tribal Business News.
"It is essential that Native people have equal access to mortgage transactions, just like any other citizen in this country," Fish said in a statement. "This bill focuses on aligning the processes of the BIA with standard practices in the private mortgage industry."
The national nonprofit Mortgage Bankers Association cheered the legislation, saying it will improve accessibility of mortgage financing on tribal lands.
"This important legislation will reduce or eliminate [BIA] processing delays, improving access to credit by encouraging more lenders to participate in trust land mortgage lending," MBA Senior Vice President of Legislative and Political Affairs Bill Killmer told Housingwire. "Addressing these processing delays and improving credit availability will go a long way in helping more Indigenous and Native families buy a home."
The overwhelming votes to pass these two Indian Country housing bills by the Senate highlights that Congress can get things done in a bipartisan manner when they put their mind to it. I'm not sure you can say the same thing about the House, where ultra-conservative far-right Republicans and left-wing progressive Democrats often seem more interested in scoring political points than coming together on important policy for this country — and for Indian Country.
It is time for the House to stop the tug-of-war and get behind legislation aimed at improving the lives of American Indians and Alaska Natives. If the Senate can work in a bipartisan manner, so can the House.
Thayék gde nwéndëmen - We are all related.
Levi "Calm Before the Storm" Rickert (Prairie Band Potawatomi Nation) is the founder, publisher and editor of Native News Online. Rickert was awarded Best Column 2021 Native Media Award for the print/online category by the Native American Journalists Association. He serves on the advisory board of the Multicultural Media Correspondents Association. He can be reached at [email protected].