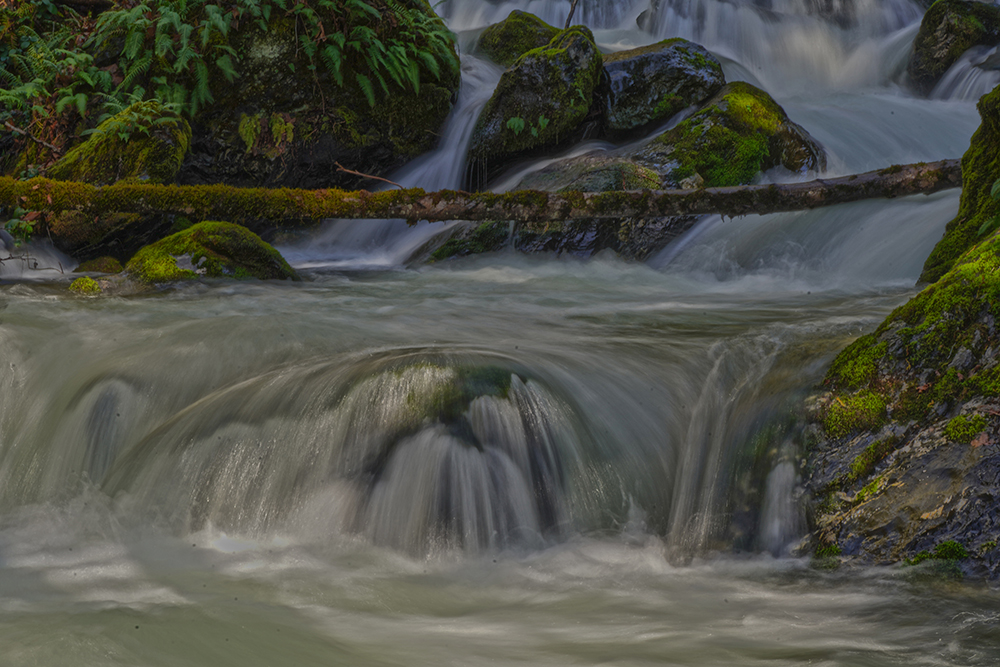 Details

Real Estate
KLAMATH, Calif. — The Yurok Tribe brought more ancestral lands in Northern California's Klamath River basin under tribal control in late April with the purchase of a 2,500-acre forest.

The transaction, which leveraged a $2.7 million grant through the California Natural Resources Agency, transferred ownership of the Ke'pel Creek watershed from San Francisco, Calif.-based asset manager New Forests Co. back to the tribe, which now has 34,000 acres of contiguous forest lands out of the 75,000 acres it owns.
Yurok Chairman Joseph James said the acquisition furthered the tribe's traditional duties as caretakers of the land and river.
"Having the land come back to us is welcoming. It's getting us to a place where we can be whole again," James said. "We'll be able to manage our own land. We'll be able to be stewards of the land. The recovery of our home and our land is essential to the long-term health of the Yurok people."
Yurok Natural Resource Division Deputy Tim Hayden said the forests, including the Ke'pel Creek watershed in question, serve as a source of traditional foods and water for tribal members living in the area.
The acquisition will improve Yurok access to the watershed and its resources, Hayden said.
"With this acquisition, we pretty much own all of the Ke'pel Creek watershed, which is pretty much right in the middle of the Yurok reservation," Hayden said. "It will integrate well with the rest of our forest management strategy."
The April acquisition of the Ke'pel watershed is the latest in a series of land acquisitions that began in 2011. The tribe first purchased an 8,000-acre parcel of land during the first year, followed by a larger 23,000-acre acquisition in 2013.
The third and largest acquisition so far added 25,000 acres through work with Green Diamond Lumber Co. and Western Rivers Conservancy in 2015.
The Yurok Tribe purchased Ke'pel Creek through a partnership with New Forests and with assistance from the San Francisco-based Trust For Public Land organization, which helped identify the California Natural Resources Agency grant necessary for the acquisition.
"We've been purchasing and reacquiring lands for about a decade or more. The tribe's making it a reality. What's really special is that we're continuing that effort with this recent acquisition," Hayden said. "It's much smaller, but still important. It fills in a gap in the middle of those other acquisitions and creates contiguous tribal ownership on the east side of the reservation."
The Ke'pel Creek watershed also is part of an existing carbon offset project under the California cap-and-trade system. The ownership of that project also transferred to the Yurok, who are already seasoned carbon managers.
Such carbon projects involve developing and managing healthy, mature forests to capture and sequester carbon from the atmosphere, reducing total emissions. Under the California Air Resources Board, land owners can earn credits known as carbon offsets depending on the carbon inventory of their developed forests.
These offsets are traded back and forth through a global market, although their primary buyers are businesses who have exceeded their allowed carbon emissions and need further allowances, Hayden said.
According to a California Air Resources Board report for Fiscal Year 2019-2020, the agency has issued 156 million forest offset credits as of September 2020. Roughly half of those credits were distributed to tribes like the Yurok.
As of this writing, data from IHS Markit's Global Carbon Index places an individual carbon credit at roughly $31.
Given their value, carbon projects have served as an economic driver for the Yurok Tribe since the program became available in 2014. Funds from the carbon offsets frequently help to pay for more land acquisition, Hayden said.
"Historically, a landowner would sell much of their wood as lumber, but the Yurok Tribe has seen a different perspective," Hayden said. "If we have the opportunity to preserve our lands and meet our needs, that's what we're going to do. The Yurok have taken a long-term perspective on our forest management."
While the Yurok Tribe maintains a lumber business, the tribal timber operations are limited to work in "balance" with the carbon projects, Hayden added.
"We're not your traditional California landowner. We're not managing it for commercial timber. We're working to meet Yurok cultural and economic needs, the needs to provide clean water, restore and maintain our tribal fisheries," he said. "Just ownership of the land really means a lot in terms of the tribe's sovereignty. Being able to actively manage those lands is important. It's really important to recognize we're not a commercial-type of landowner."
The next major step for the Yurok's forestry projects will be the creation of a 15,000-acre "forest and salmon" sanctuary, where Hayden said the tribe plans to reconstruct a pre-colonized ecosystem.
"We're going to manage those lands and restore it to an Old World coastal forest ecosystem," Hayden said. "That sanctuary is really going to be the centerpiece of the tribe's forest management program."
Chairman James holds a bullish outlook for the tribe, citing projects such as expanded broadband access, Klamath River dam removal, and the return of animals like the California condor to the reservation in late 2022 or 2023.
"These are huge deals," he said, "and it's an exciting time for the Yurok Tribe here as of late."
Want more news about the $130 billion tribal economy?
Tribal Business News publishes thoroughly reported and well-crafted stories about Native businesses and entrepreneurs, growth and expansion strategies, best practices, economic data, government policy and other relevant business news. Tribal Business News is required reading for tribal council members and leaders of Native businesses, as well as state and federal legislators, policymakers, economic developers, entrepreneurs, bankers, lawyers and anyone interested in doing business in Indian Country.
Sign up for our free newsletter to track Native business and the tribal economy. Or sign up for a premium digital subscription ($99/year or $10/month— cancel anytime) to gain full 24/7/365 access to our business news reporting. Megwetch.