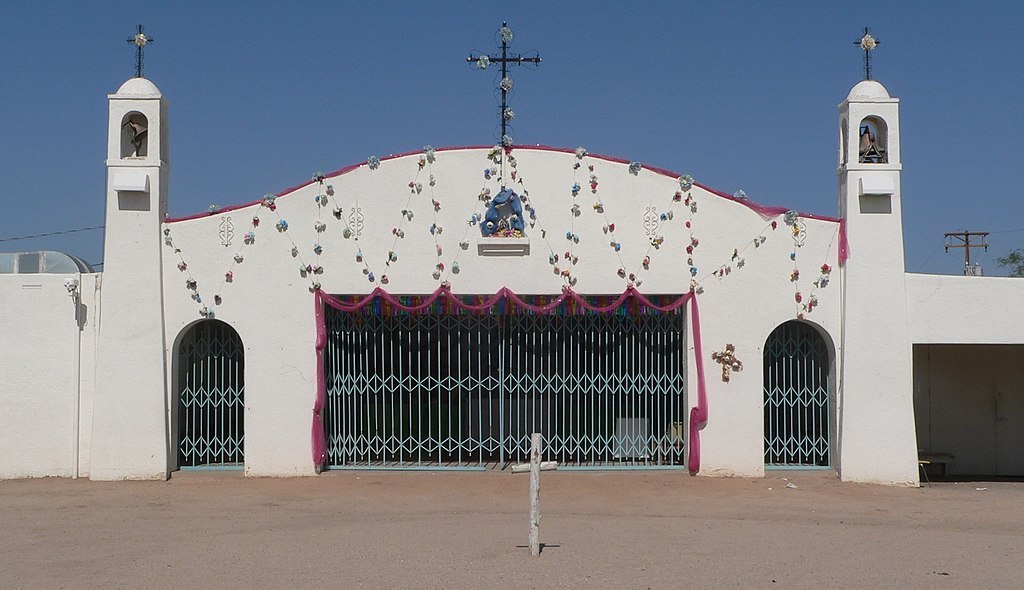 Details

Real Estate
The Pascua Yaqui Tribe of Arizona received 30 acres of land back to its boundaries in the final days of 2022 when President Joe Biden signed the Old Pascua Community Land Acquisition Act on Dec. 27, completing the bill's bipartisan journey through legislation.
The act takes the Old Pascua Community in Tucson, which is home to several culturally significant Pascua Yaqui sites such as churches and sacred grounds, into federal trust.
The land gives the tribe ownership of their history, and also creates economic development opportunities, according to a statement from Pascua Yaqui tribal chairman Peter Yucupicio.
"This legislation will allow the Tribe to provide economic development and job opportunities that will support ongoing efforts to provide critical housing for our tribal members, and continue to improve the general welfare of our people," Chairman Yucupicio said. "The addition of these lands to the Pascua Yaqui Reservation would be of enormous cultural and historical importance to our tribe. Our intent is to continue to be good stewards of this land, protecting the culturally important areas and our Yaqui way of life."
One of the economic opportunities in question could be a casino near Interstate 10. The tribe reached a deal with the state or Arizona for a third casino in the area in an amended 2021 compact. With the land taken into trust, the project could proceed and provide 500 jobs in the region.
If approved and completed, the proposed casino will mark the tribe's third facility in Tucson, alongside Casino del Sol and Casino of the Sun.
Tucson Mayor Regina Romero said she was "happy" to see the act signed, and that the legislation would strengthen Tucson and the Pascua Yaqui's cooperation in advancing the tribe's prosperity.
"I supported this work as a council member, and now as mayor, I am pleased to partner in the ongoing efforts to create economic development opportunities in Old Pascua, lands traditionally inhabited by the Yaqui people," Romero said in a statement.
The act was originally proposed by Rep. Raul Grijalva (D-AZ-3) in July 2021.
Yucupicio attributed the bill's successful passage to bipartisan partners in Congress. He pointed to Arizona Sens. Kirsten Sinema (I) and Mark Kelly (D), along with Hawaii Sen. Brian Schatz (D) and Alaska Sen. LIsa Murkowski (R) as examples.
"Old Pascua is an Arizona treasure, and this proposed law will help us maintain our ties to our community and help us strengthen and protect our culture, religion, and the San Ignacio cultural area, consistent with our right to self-determination," Yucupicio said. "Today is a great day for the Pascua Yaqui tribe."