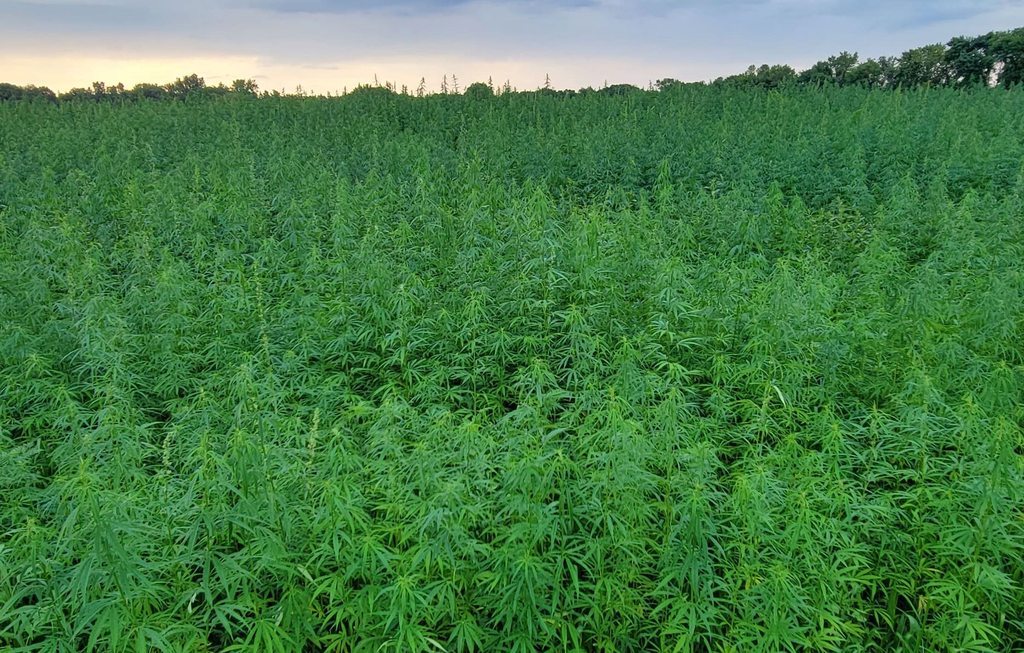 Details

Real Estate
A new take on concrete could open doors - and build walls - for the Lower Sioux Indian Community in southwest Minnesota.
The tribe has plans to use a hemp-based composite material — called hempcrete — to create environmentally friendly, long-lasting homes on the Mdewakanton Tribal Reservation in Redwood County.
Those homes could benefit the Tribe's members for generations. While the typical home has a 50 to 100 year lifespan, hempcrete homes are projected to last for hundreds of years.
As well, the Lower Sioux could begin manufacturing hempcrete for other builders and contractors as a part of a burgeoning hemp operation the Tribe seeded in 2018.
Hempcrete blends the wooded core of a hemp plant's stem with water and lime to create a tough, solid compound that can be used to build walls or to insulate existing buildings. Per a product website for construction firm Hempitecture, hempcrete is fireproof, energy efficient, and even creates a carbon offset during its construction.
The Lower Sioux have equipment capable of separating that core, called the hurd, from the rest of the plant for use in hempcrete. The substance is used to replace wall systems in conventional buildings, which typically consist of vinyl siding, plastic vapor barriers, insulation, and drywall.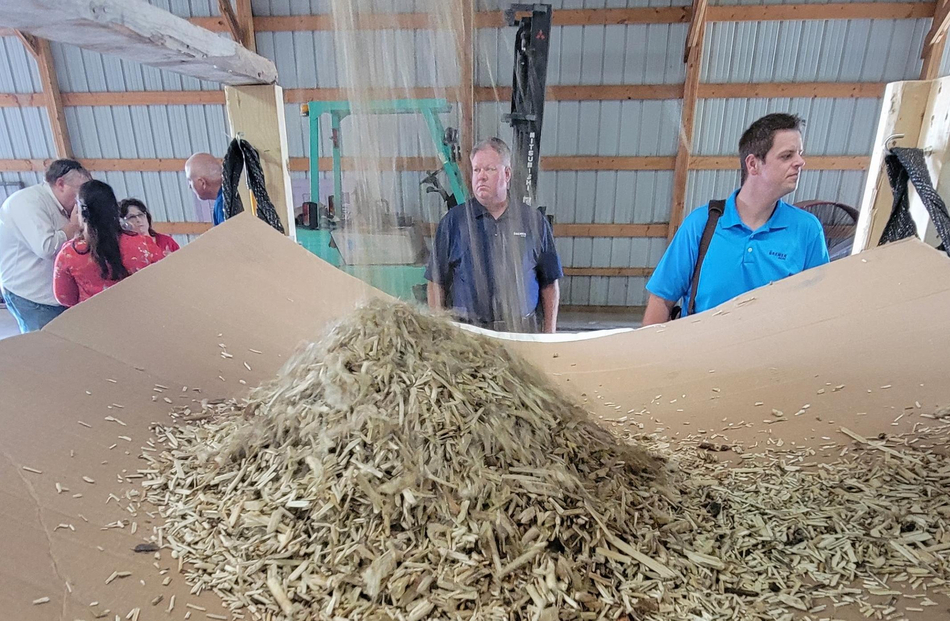 The Lower Sioux uses equipment capable of separating that core, called the hurd, from the rest of the plant for use in hempcrete. (Photo: Lower Sioux Community)
The result is a whole new avenue for both building homes and economic development, said Tribal Council Vice Chairman Earl Pendleton. That's assuming a spring build-out of a pilot home using the material goes well, of course.
"There are 20,000 uses for the hemp plant," Pendleton said. "I can't think of a better one for our community members than to give them a home that will last forever."
Pendleton has been following the production of hempcrete since discovering a story regarding the substance about its use in 1980s France. Hempcrete has been used for "years" in Europe and Canada, he said, but has recently begun to gain more acceptance as an alternative building material in the United States.
Hempcrete's environmental sustainability attracted the tribe's attention, Pendleton said, alongside purported ventilation and safety benefits.
"Hempcrete is just a more sustainable option," Pendleton said. "Mold, fire, pest resistance - those three things alone are probably the top reasons your house needs remediating. I've been a homeowner for 30 years, and the home is slowly decaying. Hempcrete structures will only grow stronger over time. Nothing eats lime, so that's where pest resistance and mold resistance comes from."
Homes built from hempcrete could become the norm for the Tribe going forward, depending on the results of the pilot home that's scheduled for construction this spring, Pendleton said.
The Tribe plans to build a 1,400 square feet, 4-bedroom home to test things like internal temperature regulation, air quality, and moisture resistance. That project follows a smaller test build already completed by the community.
If the data and performance holds true, these homes should be safer and cheaper to build than traditional homes using environmentally unsound materials, Pendleton said.
"I think it's definitely an avenue to explore when you consider that homes will be healthier. The walls will breathe, hemp will condition the air," Pendleton said. "This could solve a lot of the issues facing housing in tribal communities and low income communities."
It's also an economically sound option as an outlet for the Lower Sioux's burgeoning hemp operation. The tribe began growing the crop on a 2,000-acre plot of land in 2018 — a change from years of simply leasing farmland to private producers. The move was largely about controlling the Tribe's environment and its economic future, Pendleton told Tribal Business News.
"We saw the effects of the farming practices of today where chemicals are everywhere and in the water," Pendleton said. "We wanted to get into this because hemp is also a good crop of the soil. It restores nutrients of the soil. It's a better way to farm, I think."
The crop also offers the Tribe an opportunity for economic growth. By leveraging a $1.5 million grant from the Minnesota Department of Employment and Economic Development toward a $6 million budget, the tribe plans to build a "hemp campus" on reservation meant to manage, research, and process hemp. For the Tribe, it's a relatively safe play compared to hemp's psychoactive cousin, marijuana.
"A lot of people are getting into (marijuana), but I see so much competition. I don't think we want to get into it," Pendleton said. "Right now we're in a game nobody else is playing. Everybody needs housing, and this kind of vertical integration is the only way to do it."
The Tribe sees a future where its hemp campus produces hempcrete blocks and prefab walls for outside contractors, shipping its processed materials across the country to help kickstart a new housing movement, Pendleton said. Processing has already started in a shared hemp facility in the nearby town of Olivia, Minnesota, but the hemp campus will bring that work home to the Tribe in the future.
"There's this big opportunity in fiber processing - this could be a big disruptor to this industry," Pendleton said.
It all hinges on that first house, though, he added.
"We're focusing on the pilot project - that's been almost a three-year process. COVID really threw that off. We're back on track to build this year and we'll have testing equipment to measure how effective this all is," Pendleton said. "I'm just really focused on that. We need that proof of concept."