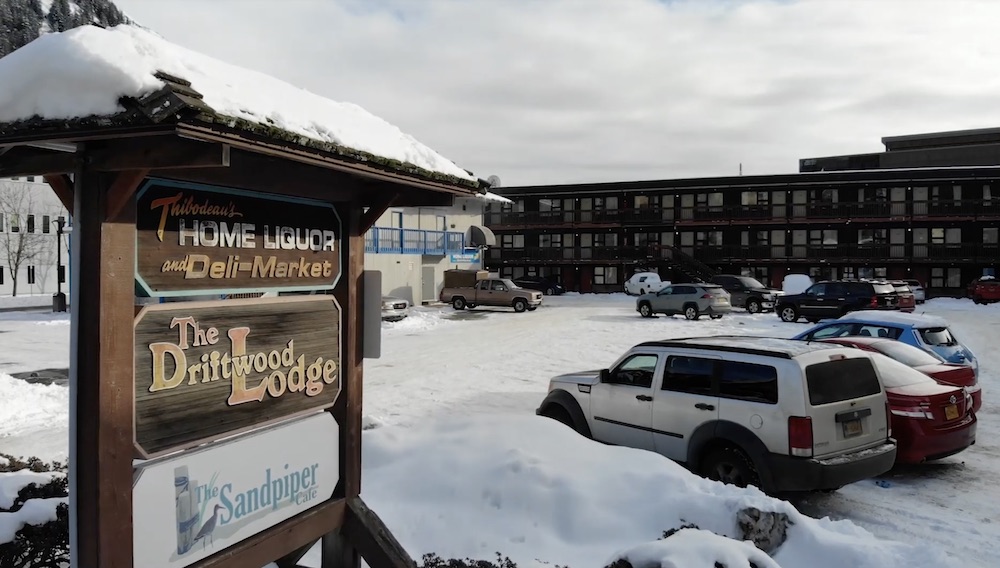 Details

Real Estate
The Central Council of the Tlingit and Haida Indian Tribes of Alaska said last week that it purchased a hospitality property in Juneau as part of a larger push to get "lands back into Indigenous hands."
The tribe closed on the purchase of the 48,000-square foot Driftwood Lodge in Juneau's Aak'w Village District Monday. The purchase includes a three-story 62-room hotel, an adjacent building currently occupied by a restaurant called the Sandpiper Cafe, and the surrounding parking lot. The purchase price was not disclosed, though the total assessed value of the site is $3.7 million according to the Juneau city assessor's office.
The tribe took over operating the lodge and its 10 employees in February, according to a statement released by the Tribe. All 10 employees have been brought on as tribal hires, and the tribe will continue to operate the Lodge as a hotel.
Chief Development Officer Will Ware, who led the acquisition, called the purchase a "solid investment with sustainable profit projections."
"This is…an important land acquisition as the Tribe continues to develop its campus in the downtown area," Ware said. "The business will immediately provide training and employment opportunities for tribal citizens, as well as future development potential."
Never miss the biggest stories and breaking news about the tribal economy. Sign up to get our reporting sent straight to your inbox every Monday morning.
The purchase of the Driftwood Lodge continues a trend of buying Juneau properties near its headquarters in the Andrew Hope Building; the Lodge joins two nearby commercial office buildings purchased in 2021.
Tribal president Richard Chalyee Eesh Peterson said the purchase of the 1.1-acre property "checked all of the boxes for the tribe's strategic plans for growth and economic sovereignty," as well as part of a larger effort to reclaim more land for Indigenous stewardship.
"Not only are we getting land back in the old Juneau Indian Village, but the acquisition also made perfect sense once we finished our due diligence process," Peterson said in a statement.