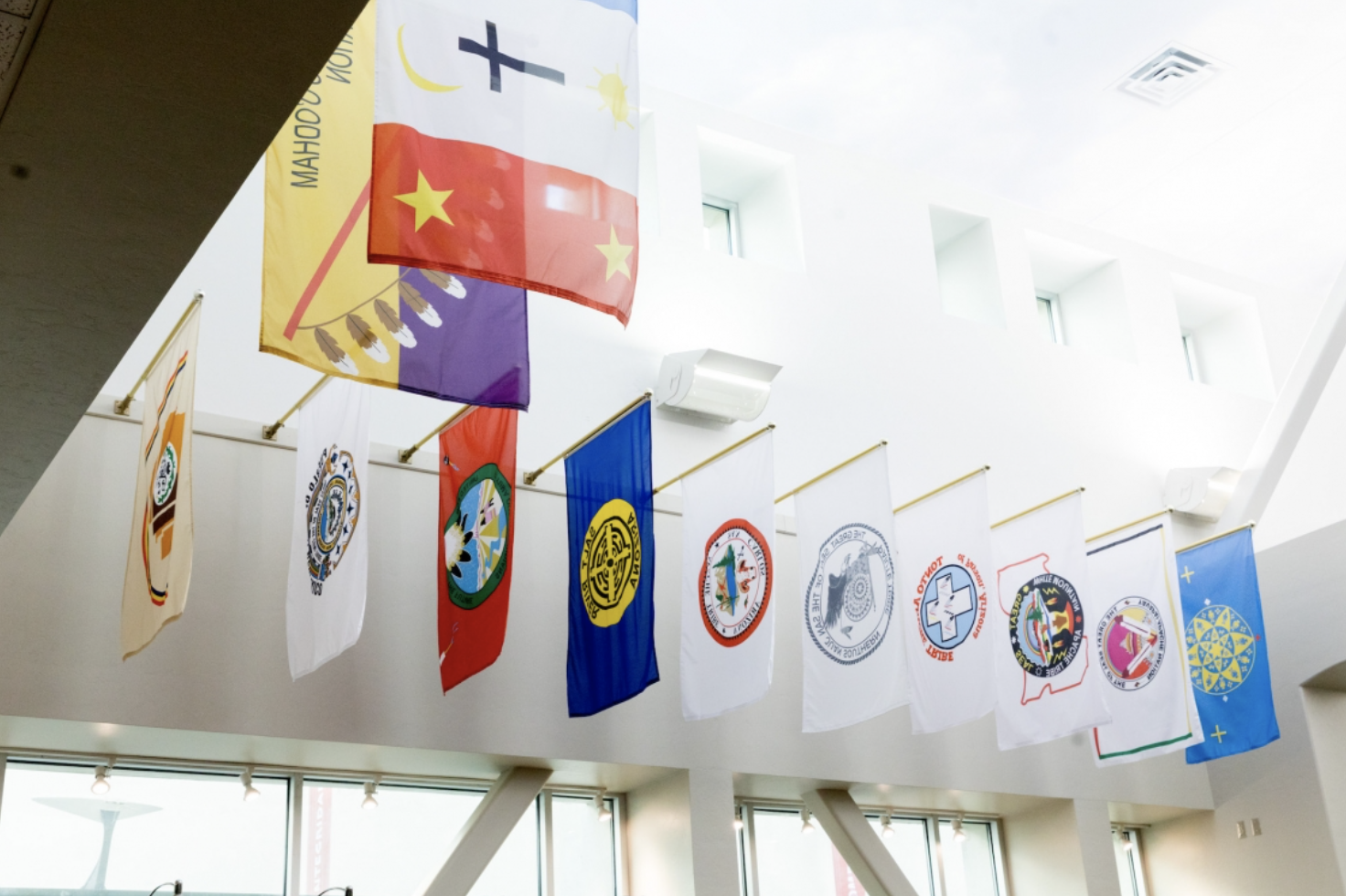 Details

By

Elyse Wild

Business1
Small business incubator Native FORGE has launched its first cohort in partnership with the San Carlos Apache Tribe of Arizona.
An initiative of the University of Arizona, Native FORGE focuses on serving the specific needs of Native entrepreneurs in the state. For each year-long cohort, the incubator will target its efforts to entrepreneurs from a single tribe.
"This goes right along with our plan," Kodee Goseyun, economic development specialist with San Carlos Apache Tribe, told Tribal Business News. "Its exciting. I am happy and excited for our small business owners."
Entrepreneurs participating in the inaugural cohort include Alice Juan of Bylas District Economic Enterprise, Rachelyn Kenton of Seven Mile Wash Economic Enterprise, Davida Olivar of Hometown Events, Tristan Sneezy of Apache Fuel and Public Management, and Davison "Beejay" Ward Jr. of Sewn by Beejay.
Olivar, Sneezy and Ward Jr. were all finalists in the tribe's recent business pitch competition.
The entrepreneurs will travel to the first Native FORGE Conference, held Nov. 2-3 at the incubator's facilities in downtown Tucson, Ariz., where they will receive introductions to mentors and investors. The conference also will give entrepreneurs access to resources and technical equipment, including laptops and Wi-Fi hotspots.
Additionally, the program will take entrepreneurs from problem identification through solution validation and market verification to create businesses unique to each tribe's resources and goals.
Native FORGE reached out to all of Arizona's 22 federally recognized tribes to solicit applications for the program, which launched after receiving $500,000 in matching grant funding in August from the U.S. Department of Commerce's Economic Development Administration.
Rafael Tapia, a Pascua Yaqui Tribe member and vice president of programs at Partnership With Native Americans (PWNA), will serve as one of seven mentors-in-residence at Native FORGE. Tapia said the tribe's existing support of its selected entrepreneurs made the San Carlos Apache a stand-out candidate for the program.
"That energy makes a difference because we know that's going to translate to the commitment they're providing to their entrepreneurs," Tapia told Tribal Business News. "They've already invested their resources, and they were looking at this as the next phase of development. Their application really aligned with the sustainable piece of what we are doing."
The San Carlos Apache Reservation spans 1.8 million acres in parts of Gila, Graham and Pinal counties in the state's southeastern region, where more than 10,000 enrolled members and non-Native residents call home. The median household income on the reservation is $16,763, with 47 percent of residents living below the national poverty line.
Native Americans make up 4.3 percent of Arizona's population and less than 1 percent of the state's business owners.
The Native FORGE program is designed to help tribes leverage economic development to bridge disparities in Indian Country by lessening reliance on the federal government's "one-size-fits-all approach."
Small businesses are the primary economic driver in the United States, making up the vast majority of all enterprises in the country and accounting for 44 percent of all economic activity.
Rural communities stand to gain the most from a sustainable small business economy. According to a recent report from the Brookings Institution, rural small businesses "generate wealth that stays in the community, build local leadership, and even contribute to population health." Many tribal nations are the most rural areas in the nation.
While capital remains a significant barrier for Indigenous entrepreneurs because of the lack of banking institutions in Indian Country, they also face persisten roadblocks in accessing markets, finding a qualified workforce, and navigating various tribal government structures.
Native community development financial institutions (CDFIs) provide financial products to fit the unique needs of Native American communities and are a primary source of capital in Indian Country.
Pete Upton, chairperson and interim CEO of Native CDFI Network, emphasizes that programs like Native FORGE are critical to Indigenous entrepreneurs' success to supplement access to capital.
"I think the most important thing after access to capital is to create a strong ecosystem with local and community support," Upton said. "And connecting them to other resources is huge. Being able to connect entrepreneurs to expertise and other resources is critical."
Goseyun underscores that Native FORGE will help insulate the selected entrepreneurs from challenges that befall many business owners in the first five years. According to the SBA, just 45 percent of small businesses make it longer than five years.
"We are looking forward to small business growth, and for them to get the knowledge base of how to run a business, how to select a structure, how to properly execute a business plan, how to utilize local resources and use them to their advantage, to have the knowledge to become better business owners," Goseyun said. "In small business, the first five years are really crucial. … Us being in a rural area, it is even tougher. I am hoping with this assistance, they can navigate through those waters, and five years from now, they will still be standing strong."