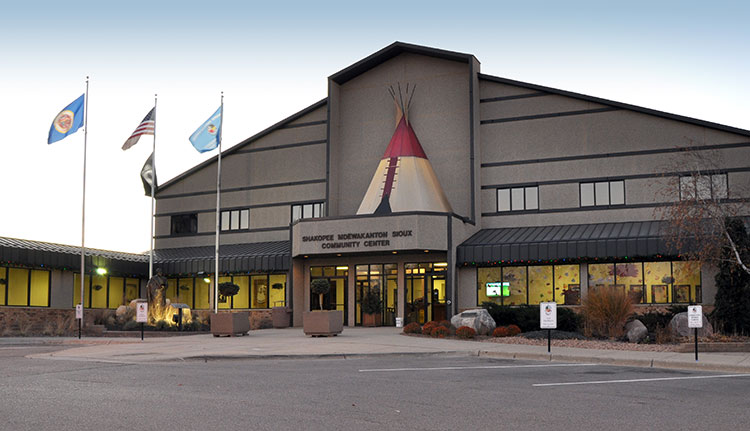 Details

By

Kyle Edwards

Sovereignty
WASHINGTON — The Bureau of Indian Affairs announced Wednesday that it signed reservation proclamations for two parcels of land for the Shakopee Mdewakanton Sioux Community in Minnesota under the Indian Reorganization Act (IRA).
Established by Congress in 1934, the intention of the IRA was to decrease federal government control over American Indian affairs and promote self-government. Issued by the assistant secretary for Indian Affairs, a reservation proclamation allows for certain lands to be acquired by tribes for new reservations, or added to an existing one. The SMSC, which has roughly 450 members, acquired a little more than 222 acres of additional land to be added to the tribe's current 2,000-acre plot.
"I am pleased to exercise the authority delegated to me by the secretary of the Interior and issue these reservation proclamations for the Shakopee Mdewakanton Sioux Community," Assistant Secretary-Indian Affairs Tara Sweeney said in a statement. "The rebuilding of tribal homelands is one of our most important goals and is consistent with our mission of supporting tribal self-determination and strengthening tribal sovereignty."
The Shakopee is one of the most prosperous federally recognized tribes in Minnesota. Located south of Minneapolis, the tribe operates a number of successful businesses, including casinos, hotels, a golf course and other recreational venues.
"I'm proud of the fact that the Shakopee Mdewakanton Tribe has leveraged its tribal government status to become the largest employer in Scott County and an economic powerhouse in the 2nd District," U.S. Rep. Angie Craig (D-MN) said in a statement. "The Shakopee Tribe could do this only by recovering its trust land base, and so I welcome the Interior Department taking further action to put the Shakopee reservation back together at this time when the Tribe's economic recovery from the pandemic is so critical to my district."
The two parcels acquired by the tribe are adjacent to the SMSC reservation, though it is unclear at this point how the land will be used.
"Making our trust land part of our tribe's reservation territory helps us ensure that the land will be available for our tribe's future generations," said Shakopee Mdewakanton Sioux Community chairman Keith Anderson in a statement. "We are glad that the U.S. Department of the Interior is taking this step and recognizing our tribal government authority over this land."