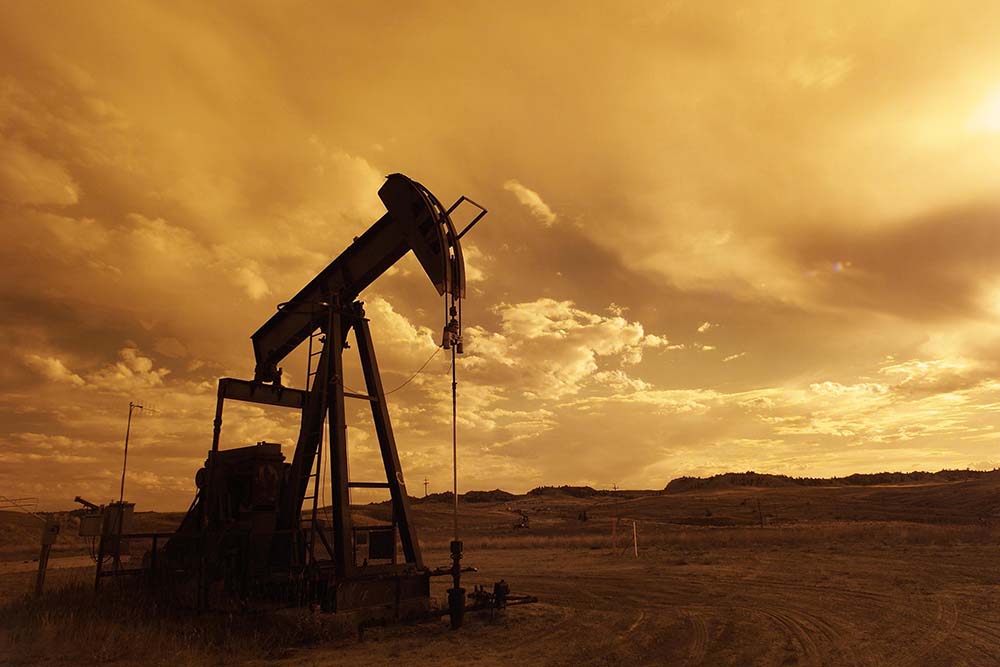 Details

Sovereignty
WEWOKA, Okla. — The Seminole Nation of Oklahoma sees the tax it assessed against oil and gas companies operating on tribal lands as an exercise in sovereignty.
In 2014, the Seminole Nation developed an 8 percent tax on oil and gas collected from lands held in trust for the tribe or its restricted lands. The tribe didn't attempt to collect on the tax until 2019, when a round of letters went out to oil and gas companies operating in those areas.
In early November, the Seminole Nation sent a second round of letters to operators regarding due taxes. The tribe's accounting department estimates the total tax owed is roughly $2.4 million between the different companies operating on tribal grounds.
Oklahoma officials said in early December that the state believes the tax is illegitimate. The tribe disagrees.
Mary Mashunkashey, executive director of the Seminole Nation Business Corporate and Regulatory Commission, said the tribe has both legal and moral precedent on its side and is willing to engage in a legal battle to protect its rights.
"There's always resistance. This isn't a new fight," Mashunkashey told Tribal Business News. "We've been fighting taxation in Indian Country for many, many years. There have been legal challenges, and there could possibly be legal challenges in the future.
"This is nothing new for Indian Country."
OLD PRECEDENT, NEW ASSESSMENT
A change in tribal administration prompted the Seminole Nation's first attempt at collecting the so-called severance tax in 2019, Mashunkashey said. That places the collection attempt well before the U.S. Supreme Court's landmark McGirt v. Oklahoma ruling that established much of eastern Oklahoma as sovereign Native American reservations.
Even so, Oklahoma's Republican Governor Kevin Stitt blamed the ruling for the tribe's "rogue action" in assessing the tax.
"The Seminole Nation's attempt to impose an 8% severance fee on non-tribal oil and gas producers within Seminole County is an example of what I've been trying to warn Oklahomans about since the McGirt decision," Stitt said in a statement emailed to Tribal Business News. "This will create major uncertainty and discourage businesses from investing in our state — and I'm worried it could be the tip of the iceberg."
Stitt's office declined to offer further comment on the issue.
Legal precedent appears to be on the tribe's side in exerting its right to collect the taxes, according to experts contacted for this report.
They cite the 1982 case of Merrion v. Jicarilla Apache Tribe serves as establishing legal precedent for the idea. In that case, oil companies Merrion and Bayless entered into agreements with the Jicarilla Apache for oil and gas leases. When the tribe eventually decided to collect its own severance tax — in addition to a similar tax imposed by the state of New Mexico — the oil companies took legal action, with the case eventually appearing before the U.S. Supreme Court.
Matthew Fletcher, professor of law and director of the Indigenous Law and Policy Center at Michigan State University, said a "long line" of legal precedents have established tribes' ability to impose taxes.
"It's well established that tribes can tax nonmember activities on trust land and reservation lands owned by tribal members (restricted lands depends on the restriction, I suppose)," Fletcher (Grand Traverse Band of Ottawa and Chippewa Indians) wrote in an email to Tribal Business News.
Those legal precedents are encouraging for the Seminole Nation ahead of any potential legal battles, said Danielle Atkinson, who works in the Seminole Nation's Business Corporate and Regulatory Commission's Land Department.
"We're of the opinion that precedent has already been set in this particular endeavor. Knowing that, we feel steadfast that the law is on our side," Atkinson said.
For the state's part, Attorney General Mike Hunter said in a letter sent to the tribe that the Seminole Nation was attempting to collect taxes outside its jurisdiction.
"Sending letters to every single operator in Seminole County, regardless of whether the Seminole Nation has specific grounds for asserting jurisdiction over that operator, can be seen as an attempt to intimidate those engaging in productive economic activity within the county to pay taxes and fees that the Seminole Nation has no jurisdiction to levy," Hunter said in the letter.
Hunter's office did not respond to multiple requests for comment.
Mashunkashey describes Hunter's broad appraisal of the tax as a misinterpretation. The tax is not levied against all oil and gas operators within the Seminole Nation's borders, only those operating on trust lands or restricted lands.
"This is key, because the letter from the state AG Mike Hunter specified that we are trying to collect tax on all oil and gas producers," Mashunkashey said. "We have not stepped out of our bounds."
A MATTER OF SOVEREIGNTY
Taxation is "inherent" to Native sovereignty, according to the majority opinion the Supreme Court laid out in the Merrion vs. Jicarilla Apache Tribe case.
"Viewing the taxing power of Indian tribes as an essential instrument of self-government and territorial management has been a shared assumption of all three branches of the Federal Government," Justice Thurgood Marshall wrote in the opinion.
Mashunkashey echoed the sentiment, describing taxation as a right of Native governments, crucial to supporting tribal initiatives and programs. As nations grow, their ability to collect those funds becomes ever more important, she said.
"We have the sovereign right to tax on our Native land. All nations should do so. Taxation is a way of giving back to our people," Mashunkashey said. "Tax is always a word that people look at, and they don't want to pay the tax. But on tribal land, on Native land, when you tax, you're giving back to Native people."
A right to taxation represents another step in a battle Native Americans have been fighting for "generations," Mashunkashey said.
"We're not the only nation taxing oil and gas. This is not something new. Indian nations have been doing it for many many many years. We continue the fight, we believe that that's our right and it's the best thing to do for our people. Our people deserve to be protected," she said. "Don't give our sovereign rights away. States have no jurisdiction on our land. We want to keep that right."