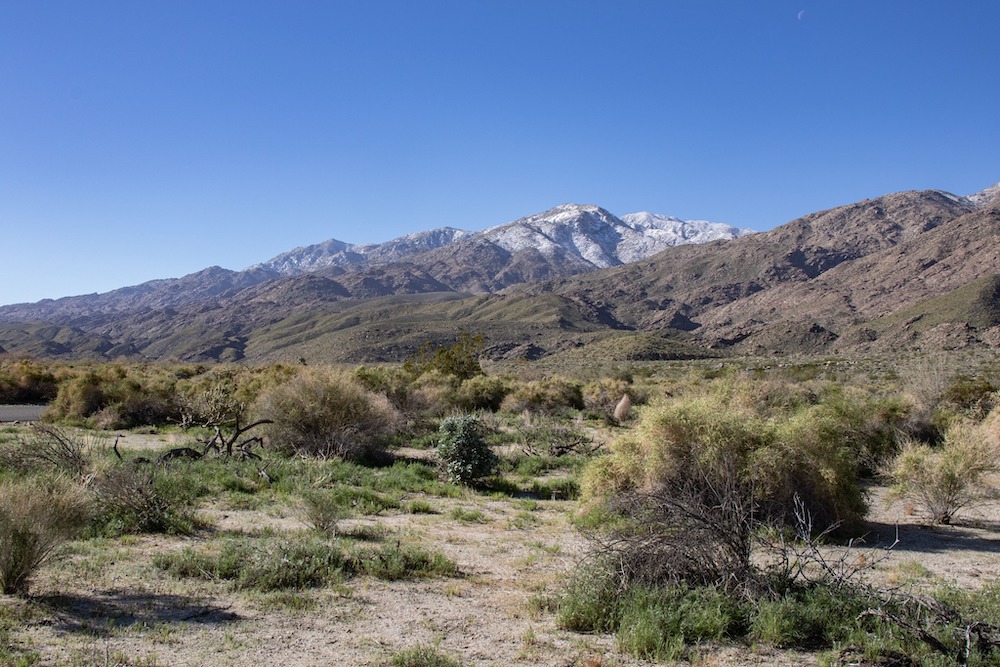 Details

By

Tribal Business News Staff

Sovereignty
WASHINGTON—President Joe Biden signed into law a trio of bills that collectively restore 3,5000 acres of California land to two Tribal governments and allow tribes equal participation in a federal land program.
Two of the newly enacted laws — the Agua Caliente Land Exchange Fee to Trust Confirmation Act and the Katimiîn and Ameekyáaraam Sacred Lands Act — return land owned by the federal government back to the Agua Caliente Band of Cahuilla Indians and the Karuk Tribe by placing them in federal trust. The Recreation and Public Purposes Tribal Parity Act lets federally recognized tribes purchase or lease lands from the Bureau of Land Management.
"The federal government has a duty to respect Tribal sovereignty and right the historic wrongs it has inflicted on Tribal governments," U.S. Sen. Alex Padilla (D-CA), who sponsored the bills in the Senate, said in a statement. "Too often tribal nations are unable to simply access, cooperatively steward, or consult on the management of public lands that they find sacred. These newly signed laws were tribally led, and the differences between them highlights that access to federal lands can mean something different to each Tribal government."
The bills ensure that Tribes will have access to and stewardship over their ancestral and culturally sacred lands, according to Sen. Diane Feinstein (D-CA), who worked with Padilla and House members on the legislation.
The Agua Caliente Land Exchange Act, sponsored by U.S. Rep. Raul Ruiz, M.D. (D-CA), will take more than 2,500 acres into trust for the Agua Caliente Band. It allows the Tribe to further its conservation efforts and practice consistent forest management.
"This legislation fulfills an agreement between the federal government and the Tribe and will bolster conservation of local lands, help protect our environment, and honor the federal government's trust responsibility to Tribal nations," Ruiz said in a statement. "I look forward to supporting Chairman Milanovich and the Tribe (in managing) these lands in accordance with their traditions and with respect for the environment and wildlife."
As well, the Katimiîn and Ameekyáaraam Sacred Lands Act transfers ownership of roughly 1,000 acres of sacred lands from the United States Forest Service to the Interior Department in order to place those lands into trust for the benefit of the Karuk Tribe. The land transfer will ensure the Karuk people have uninterrupted access to their sacred sites, which the Karuk have used for ancestral ceremonies for centuries. These lands are considered the center of the Karuk world and sit at the heart of the Tribe's culture, religion, and identity. Congressman Jared Huffman (D-CA) sponsored the legislation in the House of Representatives.
"Today, we can finally correct a historic injustice and return sacred land to its rightful owners, the Karuk Tribe. Thanks to the partnership of Senator Padilla and the Karuk's tireless work, our Sacred Lands Act is now law. These lands, known as Katimiîn and Ameekyáaraam, are not only majestic, they are central to Karuk history, religion, traditions, and identity. Placing them in trust ensures that the Karuk culture and way of life can endure for future generations," Huffman said in a statement.
The third new law, the Recreation and Public Purposes Tribal Parity Act, updates an existing program that allows the Bureau of Land Management to sell and lease certain public lands below market value if those lands will be used for recreational or public purposes. Previously, the program allowed state and local governments to participate, but excluded Tribal governments. The newly signed law corrects this inequity and grants Tribal governments the same opportunities, according to Rep. Doug LaMalfa (R-CA), who led the legislation in the House.
"It's long past time for Congress to correct this oversight and allow Tribal governments to have the same opportunities to purchase public lands that state and local governments do," LaMalfa said in a statement.
Under the new law, land can be used for historic monument sites, campgrounds, schools, firehouses, law enforcement facilities, courthouses, health facilities, social service facilities, hospitals, parks, and fairgrounds.
Want more news about the $130 billion tribal economy?
Tribal Business News publishes thoroughly reported and well-crafted stories about Native businesses and entrepreneurs, growth and expansion strategies, best practices, economic data, government policy and other relevant business news. Tribal Business News is required reading for tribal council members and leaders of Native businesses, as well as state and federal legislators, policymakers, economic developers, entrepreneurs, bankers, lawyers and anyone interested in doing business in Indian Country.
Sign up for our free newsletter to track Native business and the tribal economy. Or sign up for a premium digital subscription ($99/year or $10/month— cancel anytime) to gain full 24/7/365 access to our business news reporting. Megwetch.