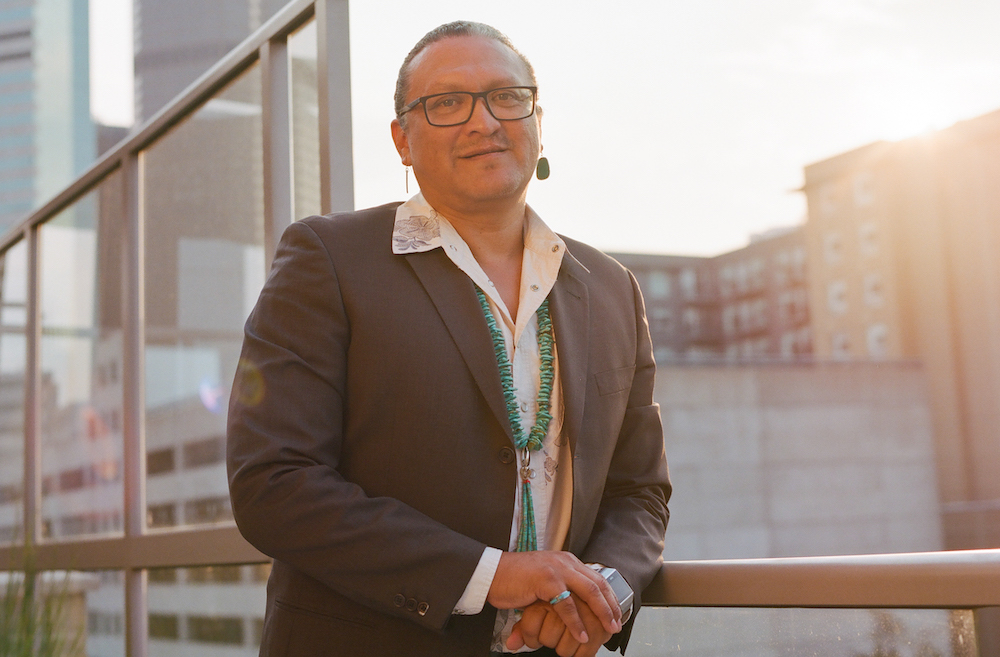 Details

By

Kaili Berg

Sovereignty
The nation's second-oldest Native American nonprofit has a new executive director. The Albuquerque-based National Indian Youth Council, founded in 1961, said it hired Darius Lee Smith (Diné) to lead the nonprofit organization, which has focused on workforce development and empowering Indigenous youth for six decades.
Smith is a Navajo Nation tribal member and is also African American. His clans are Hashk'ąą Hadzohi (Yucca Fruit Strung Out on a Line), and he is born to Nahiłii Dine'é (Black/African American).
For 30 years, he has served in American Indian urban communities in civil rights, housing, K-12 education, and higher education. He has multiple degrees in diverse areas of study, including communications, American Indian history and nonprofit management.
Smith grew up in Denver, but spent a lot of time with his maternal grandmother in Tuba City and Leupp in the western portion of the Navajo Nation.
"Although I was raised predominantly in an urban community in Denver, I was heavily influenced by the culture, language, and experience of the Navajo way of life," Smith said.
He's also been greatly influenced over the years by powerful Native women, who are ever present throughout Indian Country, including his new workplace.
"My first day was exciting here at the National Indian Youth Council, and I noticed a lot of our native nonprofits are run and led by Native women. They are the backbone of this. When I met the staff, they were almost all, Native women. I think that it's a reality in Indian Country. It's important to recognize," Smith told Native News Online.
"My entire 30 years working in the Denver native community, primarily, I've had so many powerful, strong, native women, not just my mother and sisters, but women in the community who were pushing and creating opportunity and space for me to organize and do the things that I have accomplished over the years with the city of Denver, and the Habitat for Humanity's Native Peoples initiative. It's important to me."
Smith is excited to get to work. His immediate goals are to build relationships with stakeholders of the organization and gain trust with staff and the board of directors. He plans to be "very intentional" about creating community through event organizing, through good programming, and through uplifting each other.
"These are the organizations, and these are the Indigenous people who are doing the great work. We should uplift them, because when you uplift them, it's benefiting the entire community," Smith said.
The nonprofit's board president praised Smith's extensive leadership as well as his inspiration, passion and vision.
"I believe Darius will further drive the organization's vision to empower Indigenous peoples and nation-builders to exercise self-determination while honoring indigenous worldviews and experiences," Marvina Pete, president of the National Indian Youth Council's board of directors, said in a statement. "The board of directors and I anticipate his success in this position, and we look forward to collaborating and supporting Darius in this role."