The federal official who helped deploy $2 billion to Indian Country through the Tribal Broadband Connectivity Program is heading to the private sector, Tribal Business News has learned.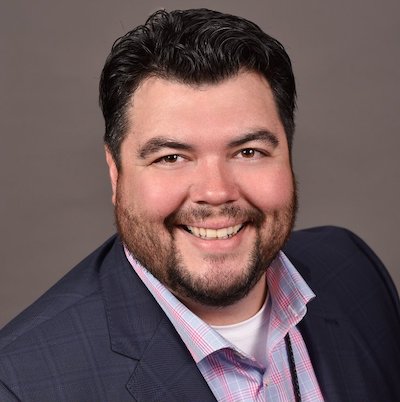 Adam Geisler, the division chief for tribal connectivity and nation-to-nation coordination at the National Telecommunications and Information Administration (NTIA), is leaving the federal government as the first stretch of TBCP funding winds down. He will join Washington, D.C.-based broadband consultancy Tribal Ready today as its president and chief operating officer, the company confirmed last week.
Never miss the biggest stories and breaking news about the tribal economy. Sign up to get our reporting sent straight to your inbox every Monday morning.
Geisler, a member of the La Jolla Band of Luiseno Indians, brings two decades of tribal relations and broadband experience to the Native-owned firm, which specializes in helping tribes plan, build and operate communication networks in rural and unserved communities. He worked in the U.S. Department of Commerce for 8 years, including his NTIA role and serving as the Tribal broadband subject-matter expert for the White House Council for Native American Affairs Economic Development, Energy, and Infrastructure Committee.

"He's going to add some tremendous assets to what we're doing. We're over the moon about it," Tribal Ready CEO Joe Valandra, a member of the Rosebud Sioux Tribe, told Tribal Business News. "We're really excited about it."
Geisler echoed the sentiment, saying he was "thrilled" to join Tribal Ready in its mission toward tribal inclusion and sovereignty.
"I set a priority of doing good work with good people, no matter where I go or what I do," Geisler told Tribal Business News on Friday. "After meeting the folks at Tribal Ready, and seeing their vision, and some of the holes and gaps [in federal policy and implementation] myself, there's a recognition that for us to ensure tribal sovereignty into the future, we have to do it in a way that exercises digital sovereignty."
Geisler joins Tribal Ready, which announced its launch earlier this year, during a period of rapid change and opportunity in the broadband industry. Led by executives with decades of experience in communication network design and delivery, Tribal Ready has provided tribal partners with grant consulting, guidance on building requests for proposals, and advice on new technology, according to Valandra.
Tribal Ready has also acquired an existing service provider as a foundation for what could eventually become a tribally controlled operation. The company is also looking at other acquisitions, Valandra said.
"That's solely for the purpose of partnering with tribes. We'll help them go through the process to be licensed and all the stuff that's required for that, or we can work as their partner for as long as they want us to," Valandra said. "Because we're a Native-owned company partnering with tribes, we're looking out for Indian Country in that regard."
Geisler's appointment marks a transition into the "nuts and bolts" of the firm's consulting operations, Valandra said. Geisler's relationships throughout Indian Country and his knowledge of both the industry and the federal government will help tribal clients turn awarded dollars into thriving communications networks under their control. That type of ownership is "vital" to a tribe's success in getting online and staying online, Valandra added.
"Without high-speed broadband connectivity controlled by the tribes, (they) were basically at the mercy of the incumbent providers, and a lot of times that meant they were last in line for any improvements," Valandra said. "Over the last 50 years, the federal government has provided an awful lot of funding to improve rural connectivity, but very little of that was actually seen in Indian Country. For tribes to control the infrastructure that supports and delivers broadband service to their members is absolutely vital, without question."
That's especially crucial in the wake of $42.5 billion allotted to states and American territories under the NTIA's Broadband Equity, Access, and Deployment program. Under the BEAD program, state governments have anywhere between $27 million and $3.3 billion to build out new broadband infrastructure in rural areas, including tribal reservations and communities, Valandra said.
BEAD's funding requires states to consult with federally recognized tribes on how best to deploy allocated funding, which means tribes should make sure they have a seat at the table when these conversations are happening, Valandra said.
"What states have an obligation to do is include tribes in the process. Generally, states have done a terrible job of including tribes. Some have done much better, and I'll give those states the credit they deserve, but they've only done better, they haven't done great," Valandra said. "Tribes should be prepared to give their input whether they're asked or not."
Tribal Ready offers a "virtual tribal broadband office" with tools to help tribes ensure they're accurately mapped as they make their case to state governments, Valandra said.
All told, Valandra's back-of-the-envelope calculation is that tribes could secure between $5 billion and $9 billion of the existing BEAD allocations, with the right preparation, information, and insistence on equitable access.
"We need to stoke that sense of urgency - so if there's anything we can do to get that fire burning, I want us to do as much of that work as possible, but I don't care who does it so long as it gets done," Valandra said. "The next round of the TBCP is only $1 billion. We need all that money and more. That was just the floor, that was the starting point — BEAD adds to that."