Sherry Rupert is taking her advocacy for Native tourism to a new level.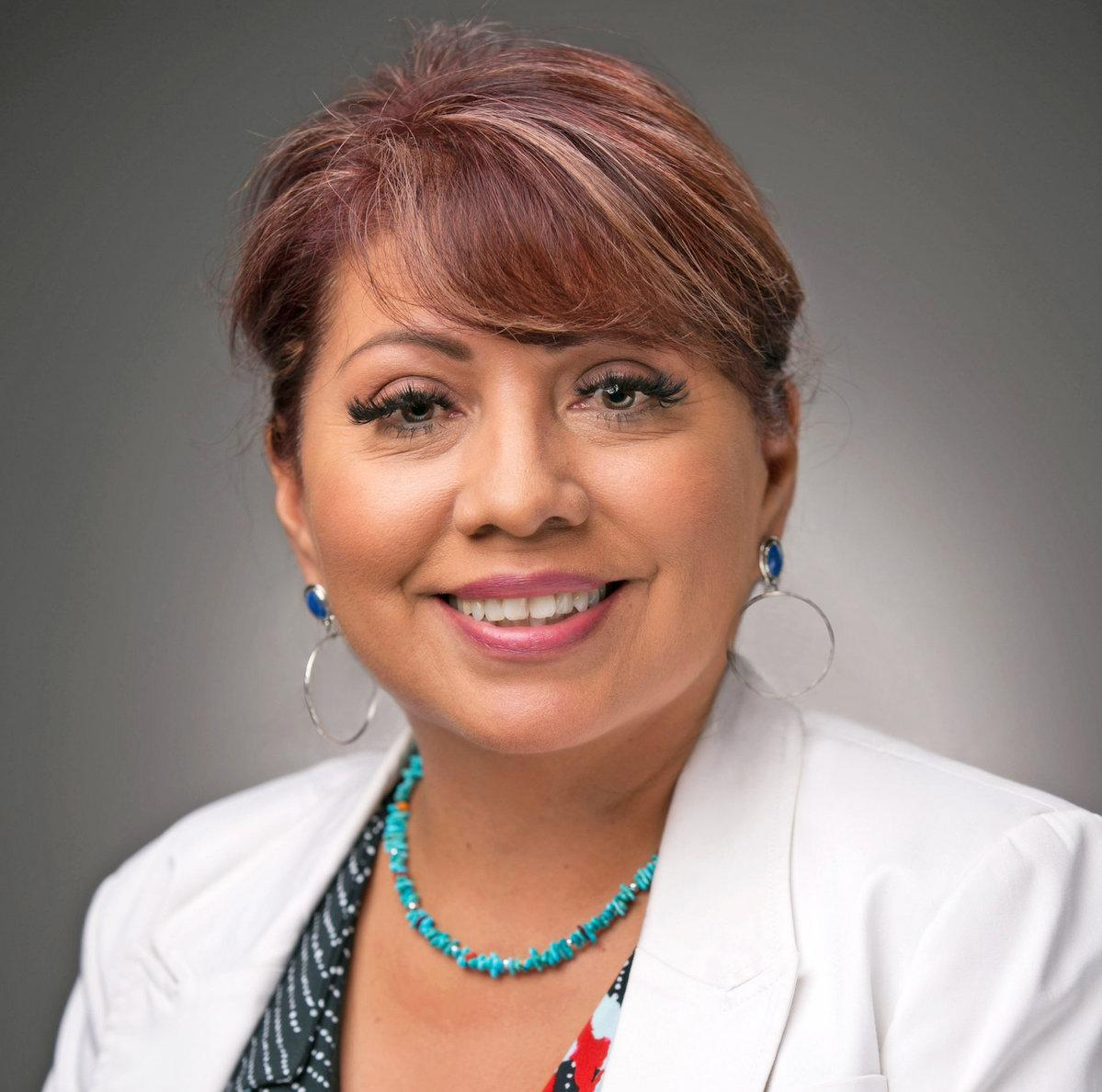 Last month, Rupert accepted an appointment to the U.S. Travel Association board of directors for a two-year term that expires in 2024. The new role gives Rupert, the CEO of the American Indian Alaska Native Tourism Association, a broader platform to advance the interests of Indigenous tourism businesses around the country.
The appointment to the national board representing all facets of the travel industry will only help to "elevate" Indigenous voices, who look to share their culture, language and stories with a growing audience of people who are clamoring for authentic experiences, said Rupert (Paiute/Washoe).
At AIANTA, Rupert leads the only national organization dedicated to Native American tourism. Before joining the nonprofit as its CEO 2019, Rupert worked with the organization's board of directors and Congress to help pass the Native American Tourism and Improving Visitor Experience (NATIVE) Act, which aims to bolster the Native tourism industry economy to empower the tribal communities.
Rupert spoke with Tribal Business News about the importance of representation, emerging trends in Native tourism and more.
Why does representation matter on these national boards, not just to the communities represented but to the industries that these boards serve?
Tribes play an essential role in the tourism story, and boards like the U.S. Travel Association allow AIANTA to act as a facilitator between tribes and local, regional and national tourism entities, including public lands organizations. As the first people of this nation, tribes are the stewards for those lands, such as National Parks, National Forests, National Marine Sanctuary Seashores, and many more. We're not always represented in the tourism story since we don't pay into BED tax, but we contribute significantly to local economies. For example, in Oklahoma, the tribes brought $42.6 million into the state to construct and maintain roads, bridges, and other transportation infrastructure throughout the state.
Often state tourism organizations and local communities have the best intentions but are worried about making a misstep when reaching out to tribes. However, many state tourism organizations are working to bridge that relationship with the tribes. I think AINTA can help facilitate those relationships, which I always try to share with the tribes: These local organizations are there to help you and promote you. And again, even though you don't pay into the BID tax, the surrounding communities benefit from the activity that you have on your tribal lands.
My participation on the board is good for the industry, not just in facilitating relationships with tribes but bringing awareness to all of the wonderful destinations and attractions that we have in Indian Country.
How do you hope to broaden exposure to Native American tourism?
Many visitors, especially through COVID, have changed their idea about where they want to be. People are no longer wanting mass tourism in big cities. Instead, people want to have unique experiences, to learn more about a place and its people. By helping educate travel industry representatives on how tribes offer distinctive, personalized experiences, we can amplify the message that Native America is open and ready to welcome guests.
Also, when tribes see me and AINTA on this board, they can now know that they have a trusted Native organization they can go to, and they can ask questions. 'Is tourism for me? Do I have to worry about cultural appropriation? How do we get started?'
We're here to help tribes build their economies.
Intentional, experience-based travel is set to boom, which could substantially affect tourism in Indian Country.
Oh yes. As a personal example, I just went to Hawaii, and we stayed with non-Native friends, but their neighbors were Native Hawaiian. The neighbors shared their Native Hawaiian culture with us. They shared some language with us, taught us how to weave and play a song on the ukulele. That was such a highlight because I met a Native Hawaiian who taught me language and shared their culture. It was wonderful.
Besides being an economic driver, can you discuss how Native American tourism experiences can facilitate education and understanding?
For visitors to Indian Country, having a one-on-one experience — just like when I was in Hawaii — can be transformative. They can take their experience back to their communities and dispel any stereotypes their friends or family members might have. They can engage with the people and change their minds about what they have heard in the media, what they've heard from others, or what they didn't learn in school about Native people.
I think it's essential, and it's a huge opportunity for tribes to share their stories. Each of our tribes is so unique. Each one has different natural resources they can share with people. I was recently in Southern California with some of the tribes in San Diego County. I learned about how they got where they are today, how they were moved from their ancestral lands on their own Trail of Tears to where they are today, and how they grew from nothing. Now they have these beautiful resorts that incorporate their culture and cultural centers that tell their stories. It's just amazing how resilient our tribes are and what they've been able to do.
What trends are you seeing in Native American tourism coming out of COVID?
Nearly $1 billion have been invested in major tourism-related infrastructure, including and especially new cultural centers and museums. Tribes know they know the numbers. These new centers aren't being built as just visitor destinations, but they're teaching the culture. They're telling the story, and that is what tribes are more interested in. We are seeing tribes interested in not just telling their story but also carrying it to the next generation to perpetuate their culture through a variety of programs. They have bead-making and language programs; they make moccasins and ribbon skirts. They're not only educating the public, but they're also teaching their people the culture, and they're able to create jobs for their culture bearers. They are creating a demand for the next generation to learn these skills as they see their tribal culture as not a dying art but thriving art.
We're also seeing gaming establishments incorporating more tribal culture into the resorts. I saw a lot of that when I was in Southern California.
I'm just really excited to participate on the most prominent travel industry board of directors. I'm looking forward to educating the industry on our tribes and the tribal destinations and attractions that are out there to experience.
--
Interview condensed for clarity and length.
EDITOR'S NOTE: This story has been updated from its original form.