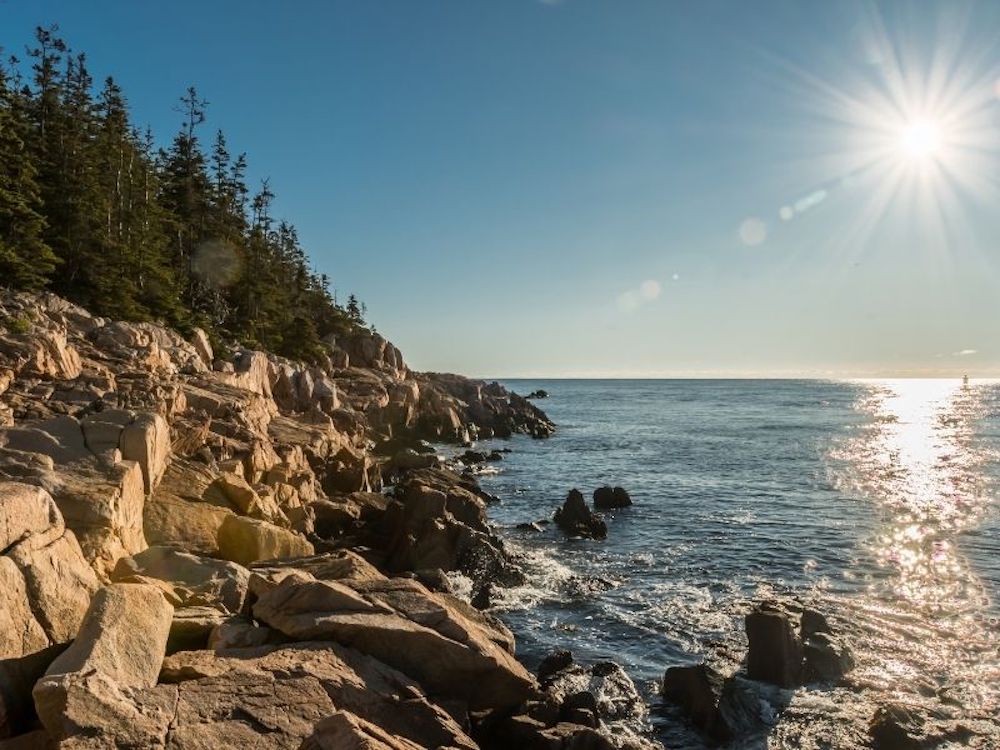 Details

By

Elyse Wild

Tourism
The Wabanaki Cultural Tourism Initiative received a $374,000 boost to its efforts aimed at bolstering Native tourism in Maine.
The funds included $224,000 from the U.S. Department of Health and Human Services and $150,000 from the Maine Office of Tourism, which the initiative will use to create a robust inter-tribal experiential tourism industry that both draws visitors year-round and preserves Wabanaki culture by 2030.
Orono, Maine-based Four Directions Development Corporation, a nonprofit Native community development financial institution, is leading the initiative serving the Aroostook Band of Micmacs, Houlton Band of Maliseets, Passamaquoddy Tribe at Indian Township, Passamaquoddy at Sipayik and Penobscot Indian Tribe. Collectively, the the five tribes are known as the Wabanaki nations.
Delegates from each tribal community are involved in the initiative, which is spearheaded by Matthew Lewis, Wabanaki programs and operations director at Four Directions.
The initiative will use the grant funding to aggregate information assets, hold a Wabanaki Tourism Summit, finance tribal members in the Cultural Heritage Tourism Certificate Program at the George Washington University School of Business, and plan and launch the Wabanaki Cultural Tourism Plan.
Currently, the team is going through a two-year strategic planning process to take inventory of the state of Native tourism in Maine and where existing assets may fit.
Lewis, a citizen of the Passamaquoddy Tribe at Sipayik, said that taking time to understand what the tribes want to offer in terms of experiential tourism is essential to weaving integrity throughout the coming infrastructure.
"We are in the planning phase and understanding what the existing needs of each community are because we don't want to do something that doesn't resonate with tribal members," Lewis told Tribal Business News.
As of now, Native tourism in Maine is developed and managed on an individual tribal level. Wabanaki tourism assets range from museums to festivals to multi-day excursions. For example, tourists can book a four-day canoe trip during which they can be immersed in Penobscot history and culture, visit the Waponahki Museum or attend the Annual Mawiomi of Tribes.
"Each tribe is at different levels of tourism and engagement with visitors," Lewis said. "Some don't do it at all, some do it ad hoc, and some are more engaged than actually have structured visitation and tours and guiding."
As the Wabanaki Tourism Initiative has started to pinpoint which experiences to offer tourists, which could range from kayak tours on ancestral waterways, demonstrations of traditional methods of fishing or basket weaving workshops, planners say cultural preservation remains at the center of the efforts. Along with zeroing in on tourism opportunities, the leaders also are focusing on identifying sacred grounds, artifacts and cultural practices that tribes don't want to include in their tourism pipeline, but rather preserve for future generations.
"That is such a huge piece," Lewis said. "It's all part of this inventory and identification of what tribes have and what they want to share. Through that, cultural preservation is naturally occurring."
Never miss the biggest stories and breaking news about the tribal economy. Sign up to get our reporting sent straight to your inbox every Monday morning.
American Indian Alaskan Native Tourism Association (AIANTA) CEO Sherry Rupert notes that tribes with a tourism infrastructure can utilize that revenue to maintain culture and grow tribal youth engagement.
"There is an economic return that allows for cultural practices to be embedded in tourism programs that also support generational education support structures to perpetuate culture," Rupert told Tribal Business News. "There are many great examples of cultural tourism supporting the cultural perpetuation goals of native nations and communities."
The tourism industry accounts for 98,000 jobs in Maine. In 2021, 15.6 million visitors came to the state and spent $7.9 billion — up 20.3 percent from 2019. In addition, 94 percent of visitors polled said they would return. According to Skift, a media company that provides market research on the travel industry, 67 percent of travelers want to spend their money on experiential travel.
While the Wabanaki Tourism Initiative is well poised to be a significant economic driver for tribes, Four Directions Executive Director Charlene Virgilio, a citizen of the Penobscot Nation, emphasizes that the focus is on creating quality experiences that attract visitors who are respectful and understanding of the tribal communities.
"We just hope to see economic success in a way that is respectful to our tribal citizens and that does allow for an authentic experience that's reflective of our culture," Virgilio said.
Lewis agreed.
"It's not about driving more people," Lewis said. "It's about getting the right fit."
According to AIANTA, a quarter of all American Indian, Alaska Native and Native Hawaiian businesses in the United States operate in the tourism sector. These businesses generate $14 billion in annual revenue, and the majority are self-employed firms.
In conjunction with the Wabanaki Tourism Initiative, Four Directions launched a $50,000 artisan fund in its small business program to prepare Wabanaki artisans for the future opportunities brought by the thriving tourist economy.
"As we bring up this cultural tourism initiative, we also need to help have those building blocks for artisans and small businesses to support this industry," Virgilio said. "We very much leverage all of our programs as we work on different initiatives."
The grants are notable during a time when the Indigenous peoples of Maine and supporters are waging a legislative fight for sovereignty. Without recognition from the state, the Wabanaki tribes are limited in their sovereignty, which restricts their abilities to set their own tax structures, enact regulations on fishing and hunting on tribal land, govern land use and more.
A bill to restore the Wabanaki's sovereignty floundered in the most recent legislative session after a veto threat from Gov. Janet Mills.
If passed, the bill could be a boon to the Wabanaki Tourism Initiative, according to advocates.
"It would be a big piece in supplementing and assisting this economic development work," Lewis said.
Data from AINTA show that while the pandemic weakened Native tourism, 70 percent of Native industry professionals surveyed were optimistic that tourism will continue to increase. Along with the financial benefits of creating a substantial Wabanaki tourism industry, the initiative will give tribes agency over telling their stories, both historical and contemporary.
"Authenticity is really important," Virgilio said. "Our Native way of storytelling and being able to tell our own story in our own words is one of the things that we are really striving for."