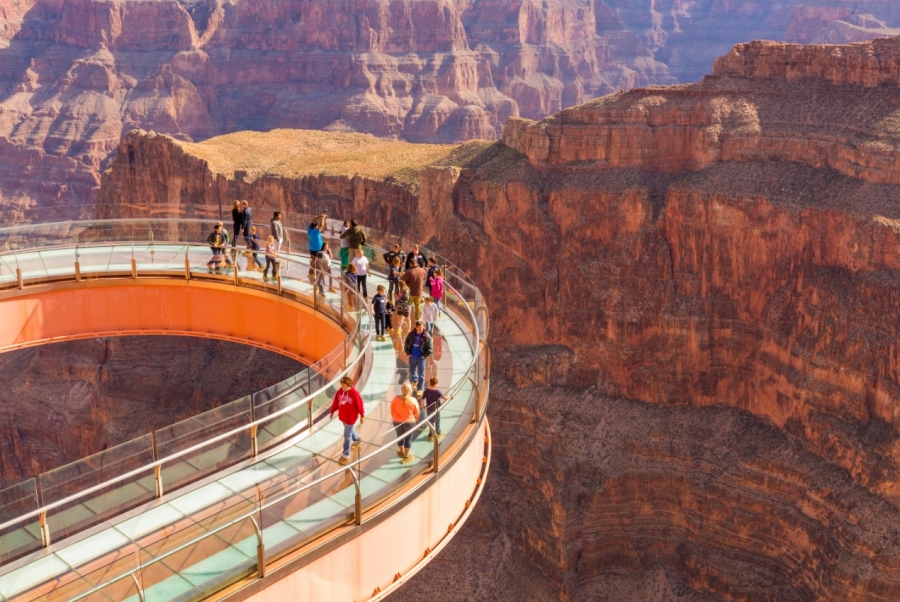 Details

By

Elyse Wild

Tourism
The American Indian Alaska Native Tourism Association and Arizona State University have created a new curriculum targeted at developing sustainable tourism on tribal lands.
Set to debut in spring 2023, the course is a certificate program and aims to serve as a starting point for tribes in developing their own sustainable tourism infrastructure.
Professor Kathleen Andereck from ASU's School of Community Resources and Development is leading the team at the university that has worked closely with AIANTA to develop the curriculum for the half-semester, once-a-week class. She explains that the foundation of sustainable tourism is the pursuit of enhancing the positive effects of tourism.
"People tend to think of sustainable in terms of the environment, and yes it includes that, but it's about mitigating any of the negative parts of tourism," Andereck said.
Never miss the biggest stories and breaking news about the tribal economy. Sign up to get our reporting sent straight to your inbox every Monday morning.
The course curriculum features seven modules, which include an introduction to sustainable tourism, tourism, and biodiversity; diversity and inclusion in tourism; marketing; tourism planning; and development and management.
According to data from AIANTA, one in four Indigenous businesses operate in the tourism and hospitality industry and contribute $14 billion in annual sales.
A 2020 survey conducted by AIANTA underscores the immediate and devastating effect that COVID-19 had on the tourism sector in Indian Country: By April 1, 2020, 92 percent of respondents had reported more than 17,000 cancellations because of the pandemic.
Later, in the 2021 State of Indian Country Tourism report from AIANTA, nearly 70 percent of respondents indicated they expect tourism revenues to improve.
AIANTA CEO Sherry Rupert says that a lack of resources remains the largest hurdle for tribes in developing robust tourism infrastructure or recovering tourism to pre-pandemic levels.
"Native Nations and communities, due to their unique status, are not included in many of the support structures for tourism, including marketing support and access to capital," Rupert said in a statement. "This has been especially true as we have moved through COVID-19 with mainstream tourism receiving direct support while Native Nations and communities have struggled to maintain their own tourism departments and marketing efforts.
"However, many Native Nations and communities have been able to pivot to welcome visitors as they have looked for unique domestic travel locations to see and experience the beautiful and diverse cultures and landscapes of Native Nations and communities."
Andereck says the ASU curriculum is built to show the interconnectivity of a sustainable foundation in tourism can strengthen other economic aspects of tribal communities.
"Tourism is a part of this bigger community and economic development strategy. It can't be the only thing," Anderck said. "We just saw what happens when it is. I hope people come away with understanding."
For tribal communities, tourism can be a means of cultural preservation by creating market demand for traditional experiences, art, and cultural products.
"(Sustainable tourism) gives people an outlet and essentially a means of making a living by sharing their culture," Andereck said.
Rupert echoes those sentiments.
"In some cases, manifestations of culture such as art, historic buildings and artifacts, and even food have been preserved largely because of the market provided by tourism," she said.
While a robust, interconnected tourism infrastructure can allow tribes to generate revenue through culture sharing, it can also fund the preservation of culture pieces tribes may choose to keep private.
"The whole point of sustainable tourism development is to make sure we don't get to that point where we're commercializing culture," Andereck said. "There is a bit of tension and balance in that, but that's what sustainable tourism itself is: determining ahead of time what a community wants to keep for itself, versus what it wants to share with others."
A Cultural Tourism Planner from AIANTA cites the Akwesasne Nation in New York as an example of a tribe with a thriving, interconnected tourism economy that ranges from a popular casino to curated artist markets. In 2008, the tribe developed the Akwesasne Cultural Tourism Strategic Action Plan to tap into the thousands of tourists who visit the Akwesasne Mohawk Casino Resort and the annual pow wow, which draws thousands of visitors each year.
Today, the tribe offers immersive cultural tours, workshops, and virtual experiences, with plans to construct a new heritage center. The strategy also includes a business incubator program to help tribal entrepreneurs enter the tourism industry.
The ASU curriculum comes in time to potentially position tribes to meet the rising tide of experiential travel driven by tourists seeking meaningful experiences. A survey conducted by Stratsojets found that 86 percent of Millennials — now the largest generation with the most spending power — travel to experience a new culture, and 76 percent want to learn exciting information about the place they're visiting and go on informative tours. The U.S. Travel Association reports that, even when adjusted for inflation, domestic leisure travel has already surpassed pre-pandemic levels.
Rupert says sustainable tourism typically draws thoughtful visitors to tribal lands.
"Sustainable tourism tends to attract visitors who are concerned about the places and people they visit and have a desire to benefit those in the community, so these positive outcomes are more likely to occur with sustainable tourism," she said.