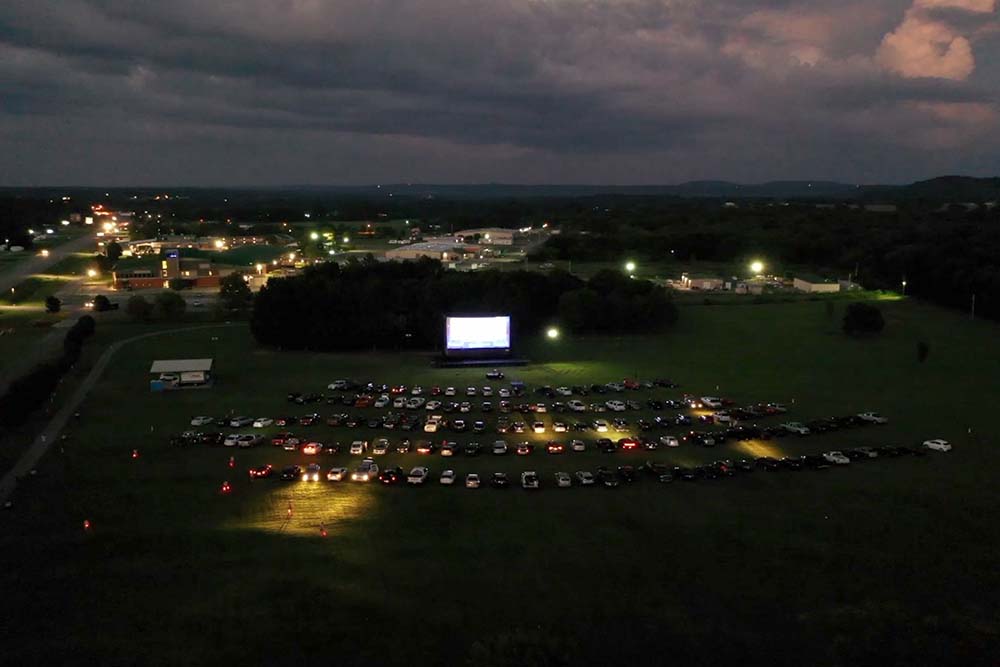 Details

Arts and Culture
Every winter, the independent film world unites at the Sundance Film Festival in Park City, Utah, for premieres, panels and parties.
This year, the festival — which runs Thursday, Jan. 28 through Tuesday, Feb. 2 — has been adapted into a mix of digital and in-person programming because of the pandemic, and the Cherokee Nation Film Office is getting in on the action.
Sundance is beaming onto 20 satellite screens across the country, and CNFO is sponsoring festival screenings in Tulsa, Okla. at the iconic Admiral Twin Drive-In on Route 66, and the indie arthouse Circle Cinema, the oldest movie house in the city.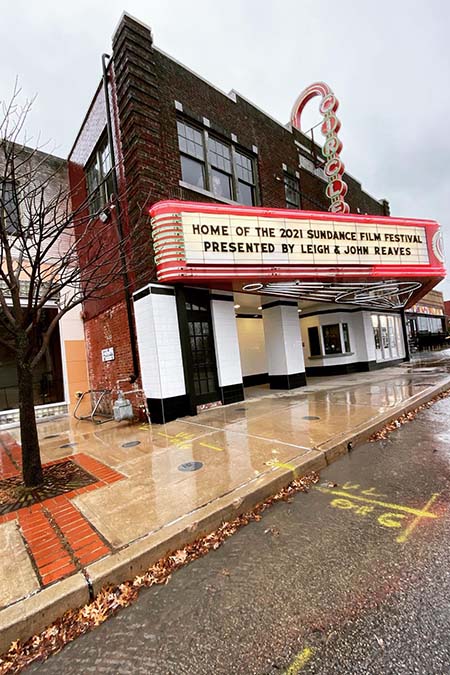 The two theaters will present at least 13 films during simultaneous screenings, with Circle Cinema limiting attendance to 20 percent capacity.
Tickets are currently on sale. Read more about the films and purchase tickets here.
"The Cherokee Nation Film Office has a well-established relationship with the Sundance Film Festival as we first announced our film office's existence at the festival in Park City two years ago and then sponsored the first ever Indigenous Lounge at Sundance in 2020," Cherokee Nation Principal Chief Chuck Hoskin Jr. said in a statement. "Both the Cherokee Nation Film Office and the Sundance Institute see the value and need for Native American films and filmmakers to tell authentic stories. In northeast Oklahoma, this continues to be one of the most promising and rapidly growing industries."
CNFO Director Jennifer Loren is looking forward to Sundance coming to Tulsa and the possibilities it presents.
"It's a dream come true. It's so incredible to have this level of a festival right here in our backyard. We couldn't be more excited to be part of it," Loren told Tribal Business News. "Sundance is the creme de la creme of independent film platforms, and for it to bring those kinds of films to Tulsa for people to be able to go see different ways people are telling stories, with their own eyes in their own community, helps them not only consume those stories, but also to think about possibly being in the industry."
None of the films being screened at the Tulsa theaters are specifically Native American oriented. To promote Native content and involvement, the CNFO, local theaters and Sundance teamed up to present the Indigenous-focused Beyond Film program, which includes free online screenings, panel discussions with Indigenous industry professionals and performances.
All of the Beyond Film programming is free of charge and will be viewable on Circle Cinema's Sundance satellite page, and the company's Facebook page, and Youtube channel. The dates and times for the Beyond Film events are yet to be announced.
Loren said the first Beyond Film panel is "Representation Matters: Native Actors and the Importance of Having a Seat at the Table," which will be moderated by Angelique Midthunder, and features guests Michael Greyeyes, Jenna Clause, Zahn McClarnon Kimberly Guerrer and MorningStar Angeline.
The second panel is "Native Filmmakers and the Importance of Authentic Voices," moderated by William Garroutte, and featuring Billy Luther, Elle-Maija Tailfeathers, Jeremy Charles and Kyle Bell.
A third panel will be about the film industry in Oklahoma and will include local industry insiders talking about how the state has seen an explosion of film projects, Loren added.
Loren said Sundance and CNFO are natural partners because Sundance has made it a priority to develop, educate and encourage Native filmmakers through its Indigenous Program, which provides labs, fellowships and various industry opportunities.
"Sundance has been doing a lot of the work before organizations like Cherokee Nation Film Office came about in really helping to get Indigenous storytelling into the film industry and having our voices heard," Loren said. "Cherokee Nation Film Office launched two years ago and the first place we went was Sundance. … What they are doing absolutely fits the mission of what our film office is doing, which is to increase the presence of Native Americans in every level of the film and TV industry."
Last year, CNFO made history at Sundance by hosting the first Native Filmmakers Lounge to complement other lounges focused on groups like Latinx filmmakers.
"Sundance was doing all this wonderful work and programming for Indigenous filmmakers, but there still hadn't been any sort of a lounge," Loren said.
The debut Indigenous Filmmakers Lounge was a space for both Indigenous and non-Indigenous folks interested in filmmaking to interact with Native film industry professionals.
"We facilitated all types of discussions. We also had a lot of booths set up, including one for Illuminative, which was a big sponsor and organizer as well," Loren said. "The lounge was a huge success and we were really looking forward to the second annual Indigenous Film Lounge and then the pandemic happened. All this time we were thinking, 'What's going to happen with Sundance?' We were thrilled when we found out they were going to be doing these satellite theater options. We knew we wanted to be involved in whatever way we could."
Chuck Foxen, Circle Cinema Programmer, said he is honored to be a part of this year's festival.
"We are super excited for this opportunity to put our voices in. It's important for us to work with the Cherokee Nation to get Native representation in the film industry as well," Foxen said. "It's also a great chance for curious audiences to gain access to the Sundance Film Festival who never would have had the chance to go."
Want more news about the $130 billion tribal economy?
Tribal Business News publishes thoroughly reported and well-crafted stories about Native businesses and entrepreneurs, growth and expansion strategies, best practices, economic data, government policy and other relevant business news. Tribal Business News is required reading for tribal council members and leaders of Native businesses, as well as state and federal legislators, policymakers, economic developers, entrepreneurs, bankers, lawyers and anyone interested in doing business in Indian Country.
Sign up for our free newsletter to track Native business and the tribal economy. Or sign up for a premium digital subscription ($99/year or $10/month— cancel anytime) to gain full 24/7/365 access to our business news reporting. Megwetch.