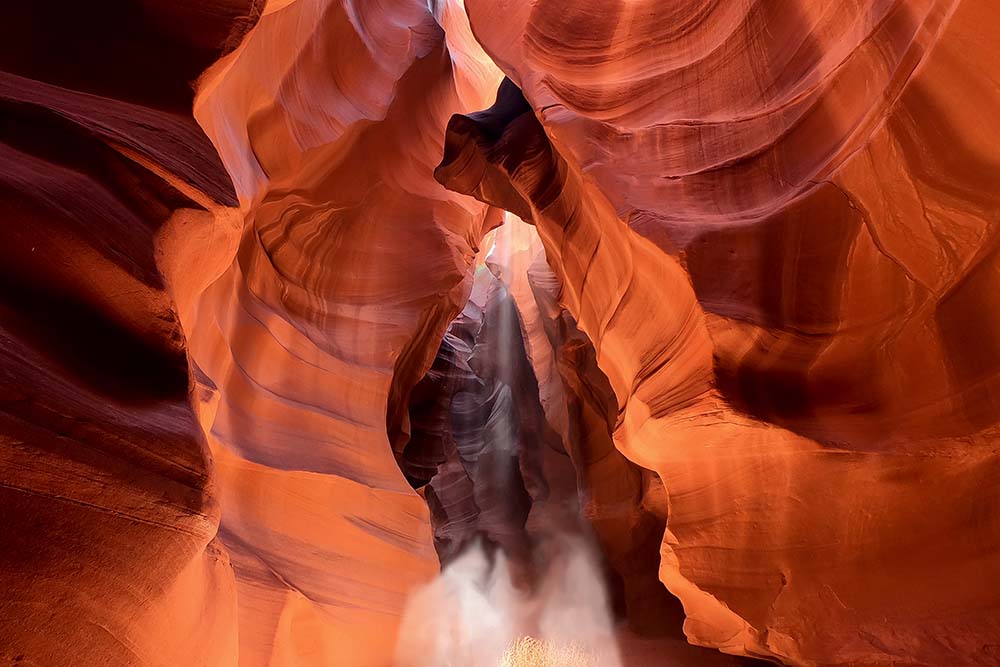 Details

Arts and Culture
While travel remains mostly at a standstill, tourists will likely start to visit various locations in Indian Country in just a matter of months.
In the meantime, now is the perfect moment for Native entrepreneurs curious about cultural tourism to start gathering the tools to take on the upcoming opportunities.
"Tribal tourism is going to be hotter than ever," said Jaslynn Begay, marketing manager for Antelope Canyon Navajo Tours and Tse Bighanilini Tours in northern Arizona. "While you're sitting at home, you should get that plan together."
Begay wants to help aspiring Native tourism entrepreneurs navigate the industry. At 9 a.m. PST on Tuesday, Feb. 23, she and Stacia Morfin, CEO of Nez Perce Tourism in Idaho, will share their industry expertise via a free Zoom webinar.
Nez Perce entrepreneur Stacia Morfin, owner of Nez Perce Tourism, guiding a jet boat tour in Idaho. (Nez Perce Tourism)
The session, "Interpreting Culture: How to Run a Successful Tour Business," is presented by the American Indian Alaska Native Tourism Association (AIANTA) and the National Park Service. Registration is available at this link.
"The main purpose is to let anybody know that they can create a tour operation and be successful as long as they stay true to what they're doing," Begay said. "Instead of having them go through all the trials and tribulations that we did, we can say, 'Hey, skip all that and try this. This is what really helps.'"
Morfin and Begay are both pros at tastefully and organically incorporating tradition and culture into events and adventures.
In representing the Nez Perce in striking regalia, Morfin shares the stories of the land and the Nez Perce people as she helms activities and events like Appaloosa horseback rides, jet boat tours on the Snake River, and elaborate dinners with traditional menus and Nez Perce drumming, singing and dancing.
The power to narrate tours of Nez Perce territory, also known as Nimiipuu Country, from an authentic Indigenous point of view is a large part of what magnetized Morfin to tourism. As she researched and prepared to launch her business, she noticed a disturbing imbalance.
"There were a lot of non-tribal people sharing the history of our native communities without a Native person being present," she said. "For me, that was extremely diminishing because our perspective was never there."
During the webinar, Morfin will explore three main topics: the sacredness of ecological knowledge, how collaborative partners can strengthen your value proposition, and pivoting to develop multiple revenue streams during the pandemic.
Both Nez Perce Tourism and Antelope Canyon Navajo Tours have been shut down for nearly a year.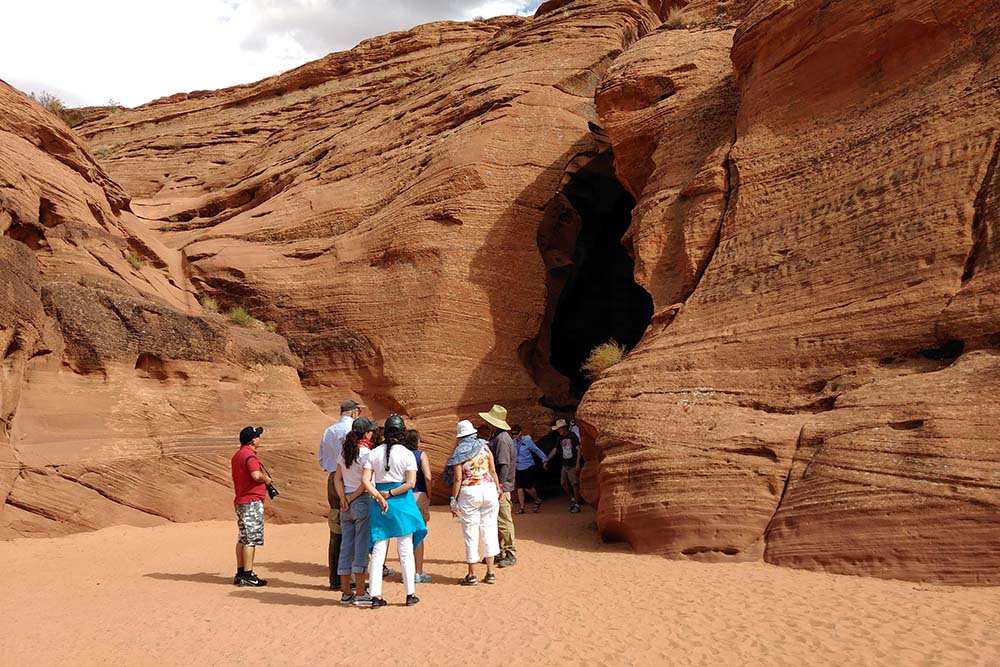 Navajo-owned Antelope Canyon Navajo Tours leads visitors through some of the natural wonders of northern Arizona. (Antelope Canyon Navajo Tours)
Begay said Antelope, which started in the late 1990s, had enough savings to survive the pandemic, although the company has lost several tour guides who have found employment elsewhere.
Nez Perce Tourism, which launched in 2019, didn't have that kind of reserve built up yet, which forced Morfin to make quick and decisive moves to keep the culture and income flowing.
She diversified her tourism brand by opening the Traditions gift shop at the Newberry Square in Lewiston, Idaho. The retail space offering art, jewelry, clothing and accessories from Nez Perce and other tribal artists has flourished.
"Even though some people didn't think it was a good time, I did it anyway," she said in a previous Tribal Business News report. "The first day I opened my doors, I made my rent for that month in net sales."
Begay, who has been a marketing manager for five years and worked as a tour guide in the Antelope Canyon area for years prior to that, said part of what she will discuss during the webinar is how her companies incorporate culture, history and geology into their tours.
"We share the culture of the Navajo people, and when we share it, we show the spectacular sites that we have access to," she said. "We tell our guests that these canyons have helped the Navajo people in many ways, from hiding them from going on The Long Walk, to providing shelter and shade for their animals."
Begay noted that involving the whole community in the business is essential to running a cultural tourism venture with integrity.
"Listening to the voices of the elders and your community to make sure that what you're doing is in good taste will help you tremendously," Begay said.
Begay also will discuss the history of Antelope Valley Canyon Tours, particularly the importance of building collaborations and partnerships.
Both Morfin and Begay are eagerly anticipating the day when it's safe to move freely about Indian Country again.
For her part, Morfin believes that tribal tourism will be a major industry force in the more culturally conscious and curious post-pandemic landscape.
"Guests are starting to see the value in the knowledge we hold as Native peoples. They are becoming 'woke' on the realities and the truth of our past history," Morfin said. "Many are willing to reconcile those relationships. Tribal tourism is the way."