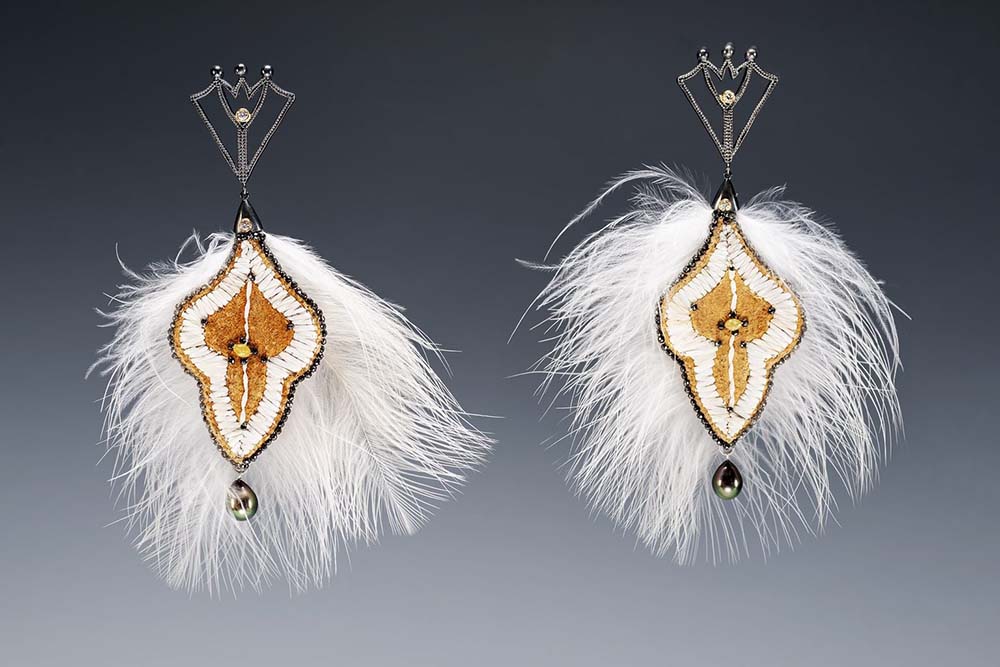 Details

Arts and Culture
With this year's art market season promising to be as wild and unpredictable as the last, artists and museum and market professionals are plunging in with a year's worth of experience in pivoting, navigating and developing virtual events. At this pivotal moment, Tribal Business News is checking in with five veteran art market organizers and artists about their expectations and approaches to this year's Native art market season. In today's installment, we spoke with Kim Peone, executive director of the Santa Fe Indian Market/Southwestern Association For Indian Arts.
Kim Peone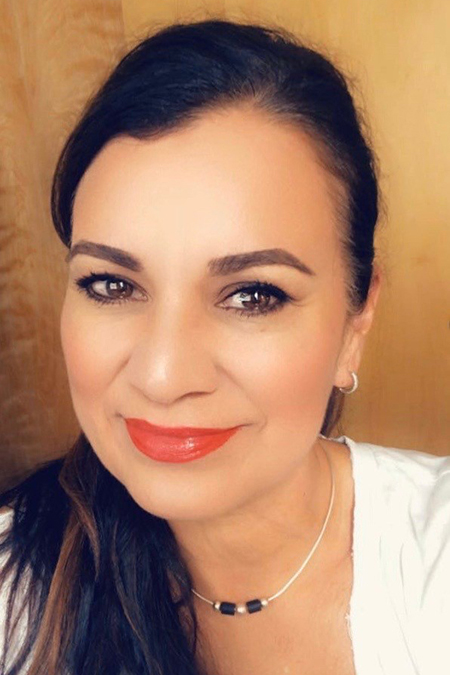 Kim Peone, executive director of Santa Fe Indian Market/Southwestern Association For Indian Arts (Courtesy photo)• Position: executive director of Santa Fe Indian Market/Southwestern Association For Indian Arts (SWAIA)
• Tribal affiliations: Colville Confederated Tribes and Eastern Band of Cherokee Indians
• Previous positions: CEO and CFO of the Colville Tribal Federal Corp. and deputy financial officer for the Eastern Band of Cherokee Indians
Last year, Santa Fe Indian Market was fully virtual. What's the forecast for the form the market will take this year? How are you navigating your approach?
We've decided not to make that decision until April, which is an appropriate lead time to be able to have some sort of hybrid version of what we've done in the past. We worked with a task force of individuals who run major markets and professionals who coordinate those events here in New Mexico to put together a proposal to the state for COVID-safe practices that we would incorporate in order to have an outdoor market if given the opportunity. To create the proposal, we looked at other states and New Mexico to see what they put together in order to have in-person events.
How did the adjustments to virtual programming SWAIA made last year influence its current methods of marketing artists?
We've definitely been in this place of pivot for the organization. Prior to me being hired, we only had a singular business model, which was a physical market. What we've created in addition to that is a digital market space for artists. Virtual for us has been ongoing, because we're using content marketing to drive numbers to our website, and then through that user's journey, lead into sales for our online artists. This was something that really did stem from last August's virtual Indian market. For example, we have 10 classifications of artists, so every month we feature a different classification on our website and social media. This month, it's our jewelers. Through each month, we promote artists in different ways. Like, they can choose to have an online Coffee with Kim interview, and that would be content that we would put on our website. Then we have a curator that creates really nice content according to that classification to engage people. Hopefully, that leads to people wanting to buy jewelry from our artists.
Last year, SWAIA provided artspan e-commerce websites for market artists, but there still are artists who aren't comfortable with or aren't able to market their work in a virtual space. What is SWAIA doing to include them?
We really want to build a market space that meets the artists where they are in reference to connectivity. The digital divide that some of the artists deal with doesn't necessarily give them the opportunity to manage a website. So what does that mean? Well, to me, that means the virtual market place for artists has to have options. We're getting ready to launch the SWAIA Indigenous Collections platform for artists. It's an opportunity for us to create online storefronts for artists where we help manage their content for them, and then streamline those sales with artists who live in remote areas. It's going to be something ongoing.
What are some tips you could offer to set up an artist for virtual market success?
One of the things that is a challenge sometimes to artists is that they're very protective of what they're producing, and the pricing is sometimes not always readily available. That makes it very challenging for maybe new collectors who don't know that artist. When it says, 'Please contact the artist for pricing,' that immediately deters your online audience from impulse buying.
The four Ps of marketing become very important: having your product, your pricing, your promotion, and your placement. All of those things have to be really considered in reference to online. You've got to know what the buyer's behavior is and what they expect. It's been a challenge to really try and nail that with our artists.
Another super important thing is including some basic information: Who are you? Where are you from? What is the description of your pieces? What inspired the work? People want to know the story behind the pieces just like they would in a physical market. You've got to duplicate that a little bit when marketing those pieces online.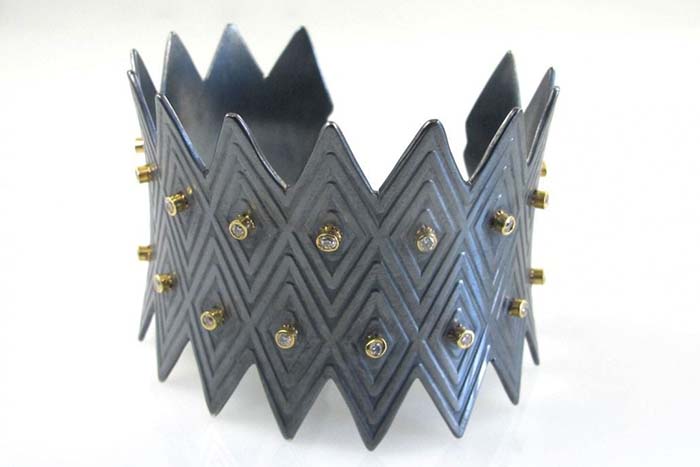 Jewelry by Kiowa artist Keri Ataumbi of Ataumbi Metals is featured this month on the Southwestern Association For Indian Arts (SWAIA) Facebook page. (SWAIA)
How do you think the shifts taking place in the art market world will reverberate when life gets back to normal?
I don't know if things are going to go back to the way that they were. We're still in this unknown place as far as being able to have physical markets. I feel like for now, what has to be done is for us to be innovative — that's the takeaway for SWAIA. We want to be forward-thinking because the other thing that we have to take into consideration is the generational shift that's going to occur in the future. Our collectors are of an older generation. And so how do we shift that to a younger generation? How do we pull in Millennials and Generation Z? They're so digital, and these new platforms give us an opportunity to broaden our audience.
--
EDITOR'S NOTE: This story has been updated from its original form.
Want more news about the $130 billion tribal economy?
Tribal Business News publishes thoroughly reported and well-crafted stories about Native businesses and entrepreneurs, growth and expansion strategies, best practices, economic data, government policy and other relevant business news. Tribal Business News is required reading for tribal council members and leaders of Native businesses, as well as state and federal legislators, policymakers, economic developers, entrepreneurs, bankers, lawyers and anyone interested in doing business in Indian Country.
Sign up for our free newsletter to track Native business and the tribal economy. Or sign up for a premium digital subscription ($99/year or $10/month— cancel anytime) to gain full 24/7/365 access to our business news reporting. Megwetch.