Here is a round up of business news from around Indian Country.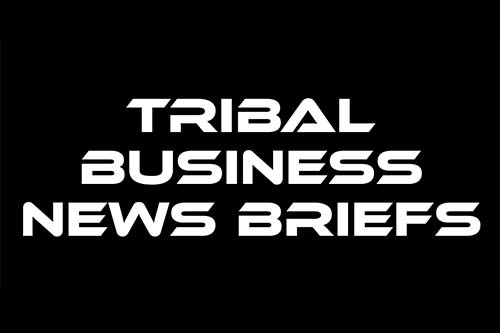 Real estate
• The Kalispel Tribe of Indians offered to buy the Spokane County Raceway from the county for $4.75 million, according to a report in the Spokane-based Spokesman-Review. Officials from Spokane County, which has owned the track for more than a decade, said the sale did not need to go through a competitive bidding process because the tribe is a sovereign nation and could buy it directly. According to the report, the county is likely to accept the Kalispel Tribe's offer and get out of the business of running the facility.
• The Department of the Interior's Bureau of Indian Affairs approved the Confederated Tribes of the Colville Reservation's business leasing regulations under the Helping Expedite and Advance Responsible Tribal Home Ownership (HEARTH) Act of 2012. With the HEARTH Act plan, the central Washington tribe can now negotiate and enter into commercial leases on trust lands without BIA approval, speeding the pace at which it can do business. Tribes can submit HEARTH applications for agricultural and business leases on trust lands for a term of 25 years with up to two renewal terms of 25 years each.
Higher education
• Karen Diver, a former chairwoman of the Fond du Lac Band of Lake Superior Chippewa, is joining the University of Minnesota on May 28 in the newly created role of Senior Advisor to the President for Native American Affairs. Driver currently serves as business development director for the University of Arizona Native American Advancement Initiative. Previously, she was the Faculty Fellow for Inclusive Excellence for Native American Affairs at the College of St. Scholastica in Duluth, and also served in the Obama administration as a Special Assistant to the President on Native American Affairs from November 2015 to January 2017. "As a land-grant University that was built within tribal lands, we remain deeply committed to rebuilding trust with Minnesota's Tribal Nations," President Joan Gabel said in a statement. "We aim to form mutually beneficial partnerships, research, policies and practices that respect tribal traditions, languages and governance."
Military
• The Department of the Air Force has established an Indigenous Nations Equality Team (INET) as part of its Barrier Analysis Working Group. The formation aims to help the Air Force "identify and address the issues impacting diversity and inclusion for Airmen and Guardians." Specifically, INET will review guidelines, programs and data for barriers to employment for American Indian and Alaska Native employees and military members. "We are hoping to identify changes that will eliminate barriers affecting members within these groups," INET champion Col. Terrence Adams said in a statement. "We cannot be aware of things that need to change unless we are talking about them with an open mind."
Federal 8(a) contracting
• Colorado Springs, Colo.-based RiverTech LLC, a subsidiary of Alaska Native-owned Akima LLC, has been awarded a five-year task order valued at up to $4.4 million to help the Federal Emergency Management Agency (FEMA) with data analysis and reporting. The federal contractor secured the order under the One Acquisition Solutions for Integrated Services (OASIS) small business program. RiverTech will provide data analytics, data visualization and data reporting aimed at helping FEMA manage its grant programs. "Akima is proud to support FEMA in working to leverage data to improve our national preparedness and resilience," Akima Emerging Markets Group President Barry Smallwood said in a statement. "This award demonstrates Akima's ability to help our customers implement next-generation technologies in ways that best align to their mission requirements." Herndon, Va.-based Akima is a government contracting division of NANA Regional Corporation Inc., which is owned by 14,300 Iñupiat shareholders with roots in a 38,000-square-mile section of northwest Alaska, much of which is located above the Arctic Circle. In addition to federal contracting, NANA also maintains a diversified portfolio of commercial businesses in mining, oil and gas, health care, education, construction and exploration.
Gaming
• The Pamunkey Indian Tribe of Virginia said its new gaming and hospitality enterprise in Norfolk along the Elizabeth River will be known as the HeadWaters Resort & Casino. The name is intended to signify the role the casino will play as "the beginning of a new chapter in the life of the Pamunkey Tribe and Norfolk." In addition to casino gaming, the $500 million project includes more than 300 guest rooms, various restaurants and bars, an event center, outdoor venues, according to a statement. "Excitement is building and we couldn't be more thrilled with the name," Robert Gray, chief of the Pamunkey Indian Tribe, said in a statement. In November, voters in the city of Norfolk widely approved a referendum for the tribe's downtown project, as Tribal Business News previously reported. Other plans for the location include a $20 million investment into a shoreline sustainability and resilience project along the Elizabeth River.
Want more news about the $130 billion tribal economy?
Tribal Business News publishes thoroughly reported and well-crafted stories about Native businesses and entrepreneurs, growth and expansion strategies, best practices, economic data, government policy and other relevant business news. Tribal Business News is required reading for tribal council members and leaders of Native businesses, as well as state and federal legislators, policymakers, economic developers, entrepreneurs, bankers, lawyers and anyone interested in doing business in Indian Country.
Sign up for our free newsletter to track Native business and the tribal economy. Or sign up for a discounted subscription ($99/year — use coupon code "TBN21") to gain full 24/7/365 access to our business news reporting. Megwetch.