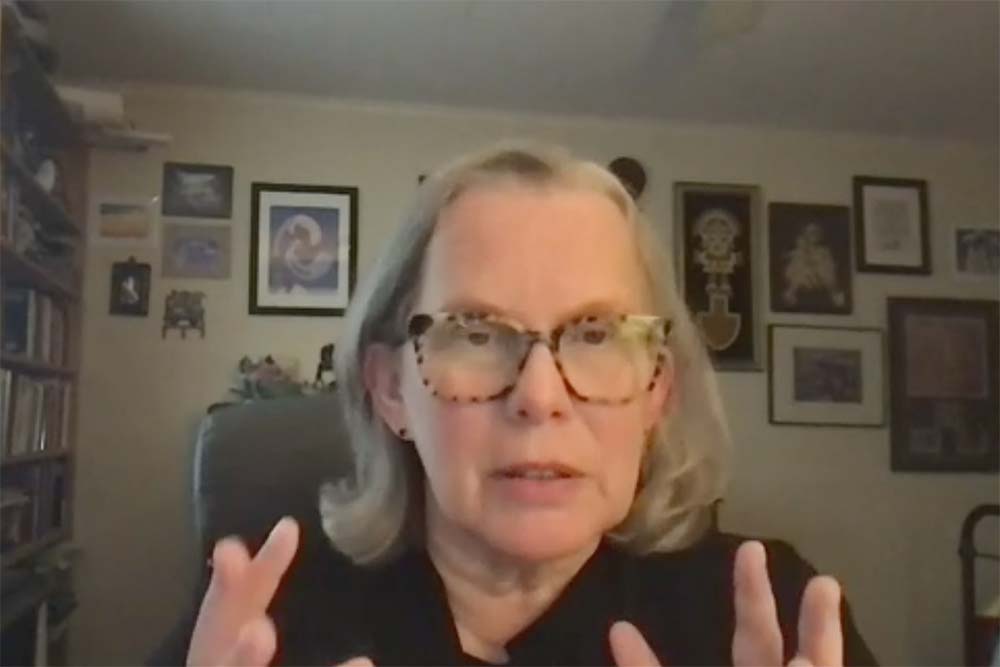 Details

Economic Development
WASHINGTON — U.S. Department of Agriculture General Counsel nominee Janie Simms Hipp faced questions about a potential carbon bank, antitrust measures in the livestock industry, and legal transparency during a Thursday morning confirmation hearing before the U.S Senate Committee on Agriculture, Nutrition and Forestry.
Hipp, a member of the Chickasaw Nation who currently serves as CEO for the Native American Agricultural Fund, was nominated to the position by President Joe Biden in March, as Tribal Business News previously reported. The Office of the General Counsel provides legal advice to the Secretary of Agriculture and deputy secretary.
Senators on both sides of the aisle pressed Hipp on what her priorities would be if confirmed, while praising the 40 years of legal experience — much of that in public service — that she brings to the role.
"I'm really honored to be here today. If confirmed, I look forward to providing legal advice to [Agriculture Secretary Tom Vilsack,] a leader I deeply respect and admire," Hipp said in her opening statements. "If confirmed, I will be the first Native woman selected to be the general counsel, and I know the importance of that honor."
Sen. Debbie Stabenow, D-Mich., started off questioning by asking what Hipp's priorities would be if confirmed to the position. Hipp said that, first thing's first, she would get her bearings and establish transparent communication with the Senate Agriculture Committee.
"The first priority is to get a handle on where all of our cases stand, where our challenges are, where the regulations are that are pending before us," Hipp said. "Also I think it's really important for us to establish a regular mechanism so that we can communicate with the committee. Throughout my career, I've never known a circumstance when it wasn't valuable for OGC lawyers to be communicating regularly with the committee and their staff."
Stabenow also inquired about low morale at the USDA general counsel's office. The senator cited a 2019 survey showing the office ranked 414th out of 420 sub-agencies for "employee engagement." Stabenow pointed out that the same survey indicated particular concern with the leadership of the Office of General Counsel.
Hipp said she would not only sit down with OGC leadership but "every single one" of the attorneys and staff at the agency.
"We need to find what is driving the lower morale, and I will work diligently to address their needs, and boost their morale, as much as I can," Hipp said. "A lot of work gets done in those offices, but sometimes, we just need to pause, and sit with each other, and determine how we can best support each other, and I will do my best to infuse a new mission of purpose and support within that office."
Sen. John Boozman, R-Ark., opened his questioning by asking for a commitment to transparency, particularly in publishing legal opinions relevant to USDA operations, should Hipp be confirmed.
Hipp promised not only transparency, but comprehension in reporting those opinions and decisions.
"I believe in transparency, I believe in frank discussions. Sometimes folks misinterpret the law, and you need to explain exactly what the language says, but sometimes we tend to be a little too technical. As a lawyer, I can be technical. Having spent so much time in government service, I can switch that on in a heartbeat," Hipp said. "When you're doing front-facing work with your stakeholders, you actually speak in normal English, and I think that's really important in terms of communicating."
Boozman's opening remarks expressed concern regarding a carbon bank potentially established outside of legislative action by the Commodity Credit Corporation (CCC), a government-owned financial institution intended to protect and support farmers.
The Biden administration has floated the idea of a carbon bank, which would pay farmers for sequestered carbon in sustainably farmed soil or trees. Secretary Vilsack has stated he believes the USDA has broad authority to establish that bank without Congressional approval.
Sen. John Hoeven, R-North Dakota, shared Boozman's concern, questioning Hipp directly on the policy. Hipp responded that while CCC has "tremendous authorities," the USDA and Congress should "work very closely" while considering new measures like a carbon bank.
When asked by Hoeven if she believes establishing a carbon bank would require legislative action, Hipp said she needed more time to research the question but committed to having "a deeper discussion about it."
Another major concern, especially among committee Republicans, hinged on an ongoing investigation into the U.S. livestock market. Since May 2020, the Department of Justice and USDA have investigated alleged violations of the Packers and Stockyards Act, which serves to promote fair competition among livestock, meat, and poultry producers.
Sen. Roger Marshall, R-Kansas, asked Hipp if she would provide an immediate update to the investigation, if confirmed, noting that "my phone is blowing up with this issue."
Hipp affirmed that she would make updating that investigation one of her "top five priorities" if she becomes the general counsel.
Sen. Deb Fischer, R-Neb., echoed the sentiment, saying that there was a "huge spike of interest in the issue." She asked Hipp to commit to continued USDA cooperation with the Department of Justice during its investigation.
"I think OGC specifically … but also other departments within USDA need to be very connected with DOJ during this process. I believe I'm seeing a bipartisan approach to this issue," Hipp said. "As you know, for [Native American] tribes around the country, over half of our market value is in livestock, so it's really important for me personally, but it's also important for the entire agricultural sector."
Other senators on the committee posed questions about crop insurance and USDA's treatment of minorities. Sen. Ben Ray Lujan, D-N.M., asked Hipp if she would address "discriminatory practices" in the USDA.
Hipp promised that she would work with whatever power her agency had to combat those issues.
Want more news about the $130 billion tribal economy?
Tribal Business News publishes thoroughly reported and well-crafted stories about Native businesses and entrepreneurs, growth and expansion strategies, best practices, economic data, government policy and other relevant business news. Tribal Business News is required reading for tribal council members and leaders of Native businesses, as well as state and federal legislators, policymakers, economic developers, entrepreneurs, bankers, lawyers and anyone interested in doing business in Indian Country.
Sign up for our free newsletter to track Native business and the tribal economy. Or sign up for a discounted subscription ($99/year — use coupon code "TBN21") to gain full 24/7/365 access to our business news reporting. Megwetch.