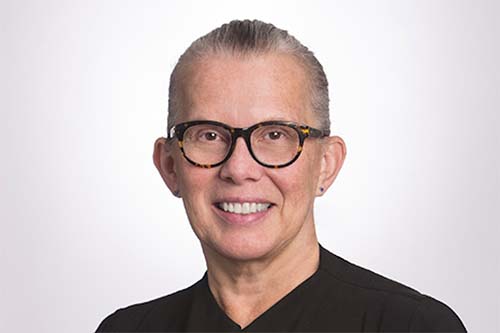 Details

By

Joe Boomgaard and Chez Oxendine

Food | Agriculture
WASHINGTON, D.C. — President Joe Biden today said he intends to nominate longtime Native agriculture advocate Janie Simms Hipp (Chickasaw) to serve as general counsel for the U.S. Department of Agriculture.
Hipp serves as CEO of Native American Agriculture Fund (NAAF), a Fayetteville, Ark.-based grant-making organization that funds business assistance, agricultural education, technical support, and advocacy services to support Native farmers and ranchers.
In a statement today, Agriculture Secretary Tom Vilsack praised the move, saying that he has "utmost confidence and respect for Janie."
"She has a decades-long career dedicated to protecting and ensuring the legal rights of underserved and underprivileged communities," Vilsack said in a statement.
If Hipp's appointment is approved by the Senate, it will mark a homecoming for her to the federal agency. She served as senior adviser for tribal affairs and as director of the Office of Tribal Relations under Vilsack during the Obama Administration.
"For more than 35 years prior to her federal service, Janie built an outstanding career as an agriculture and food lawyer and policy expert. Her work has focused on the complex intersection of Indian law and agriculture and food law," Vilsack said. "If confirmed, Janie will join a senior leadership team committed to ensuring the fair and equitable implementation of all USDA programs in service to the American people. Her skills and knowledge will contribute to removing barriers to access wherever they exist, building a fairer and more just food system, and helping to build a stronger, more resilient rural America."
Hipp has an extensive history within the USDA, having led multiple department programs over her years-long tenure. She served as program leader for Farm Financial Management, Trade Adjustment Assistance, Risk Management Education, and Beginning Farmer and Rancher Development.
Hipp was also the founding director of the Indigenous Food and Agriculture Initiative at the University of Arkansas, and served in the Oklahoma Attorney General's office "while establishing a national presence advocating on behalf of farmers and ranchers," according to an announcement from the Biden administration.
In a statement to Tribal Business News, NAAF praised Hipp's nomination: "The entire staff at NAAF is confident that she will represent USDA and the country well. This is an important opportunity, and we acknowledge the gravity of this moment. This will be beneficial for all of agriculture."
Kari Jo Lawrence, executive director of the Intertribal Agriculture Council, also expressed enthusiasm for Hipp's nomination.
"As a strong Indigenous woman with an incredible depth of knowledge and experience that comes from working across this country with all different types of producers, Janie is uniquely qualified to provide sound legal advice to the Secretary and all USDA agencies," Lawrence said in a statement to Tribal Business News. "We at the IAC and in Indian Country know that she will bring her unparalleled brilliance, passion, heart, and determination back to USDA in this new role. Having Indigenous leadership at USDA in such an important role like General Counsel for the very first time provides an important perspective and voice at the decision-making table."
Hipp is known throughout Indian Country as a tireless advocate for Native agricultural interest and food security.
In a November 2020 Tribal Business News op-ed, Simms highlighted the lack of critical infrastructure for the agricultural industry across Indian Country.
"The lack of agricultural infrastructure is holding back Indian Country's farmers, ranchers, fishers, harvesters and community food people. It is negatively affecting the ability of our communities to build solid, sustainable food economies. It is holding back our tribal leaders from addressing food insecurity and health," Simms wrote. "A serious investment in Indian Country's agricultural infrastructure would not only help us feed our people, it would create economic gains for our communities that we have not seen since the Indian gaming revolution 25 years ago."
She added: "Investing in agricultural infrastructure could rewrite the story of Indian Country's economy for generations to come."
Mia Hubbard, vice president of programs at MAZON, a Los Angeles-based nonprofit that describes itself as "a Jewish response to hunger" and that has worked to provide funding for Native agricultural programs alongside NAAF, said the organization was "thrilled" to learn of Hipp's nomination.
"Janie is a longtime partner and friend of MAZON, through her prior roles in the Obama administration, the Indigenous Food and Agriculture Initiative at the University of Arkansas, and the Native American Agriculture Fund," Hubbard stated. "She is a force of nature, a profound visionary, and a fierce advocate for policies that ensure food security and food sovereignty in Indian Country. There is truly no one who is better poised to ensure that USDA's programs truly meet the needs of all Americans."
Hipp's nomination also came after more than 80 food and agriculture-focused organizations under the umbrella of the Rural Coalition signed a letter encouraging the Biden administration to appoint the uniquely qualified Hipp to a high office within the United States Department of Agriculture, as Tribal Business News previously reported. The Intertribal Agriculture Council (IAC) also issued a letter of recommendation in support.
Rural Coalition Executive Director Lorette Picciano said in a previous report that Hipp "is one of the few people that we know of that understands at a fundamental level racial injustice, but also who understands the whole agriculture system, the authorities of the department, and can put those together and really transform what we have into something new — a fundamental approach to justice but also ecological balance."
--
EDITOR'S NOTE: This story has been updated with comment from MAZON and Intertribal Agriculture Council.