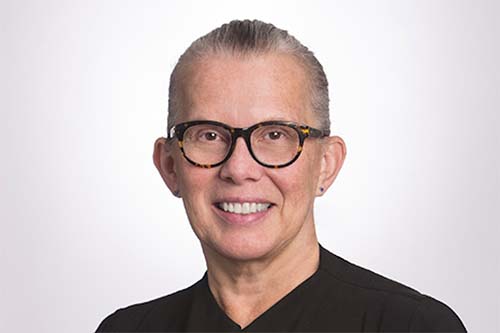 Details

Food/Agriculture
More than 80 food and agriculture-focused organizations have signed a letter encouraging the incoming Biden administration to appoint a Native American ag leader to high office within the United States Department of Agriculture.
The letter advocates Janie Simms Hipp (Chickasaw Nation), the executive director of the Native American Agriculture Fund, for the position based on her work in rural communities across the United States. The letter cities Hipp's prior work with the USDA as a "unique" qualification for her proposed nomination.
Under the umbrella of the Rural Coalition, the groups banded together to recommend Hipp, a move that was supported in an additional letter of recommendation from the Intertribal Agriculture Council (IAC).
"We ask for your consideration in making the historic appointment because Janie, as a citizen of the Chickasaw Nation, represents America's first farmers and she is uniquely qualified with the depth of expertise necessary to work across the Department's mission areas and agencies to help build our nation's agricultural and rural economies," IAC President Zach Ducheneaux wrote in the letter to the administration. "[W]e believe that she is prepared to protect and represent the interests of all of our farmers and ranchers through the current pandemic and beyond; and to address the issues of racial equity and access to USDA programs and services."
While the letter advocates for Hipp's appointment as Deputy Secretary of Agriculture, that nomination eventually went to Jewel Bronaugh. Former Agriculture Secretary under the Obama Administration Thomas Vilsack was nominated to resume the position under Biden.
In a statement in her role with the Native American Agriculture Fund, Hipp praised the selection of Bronaugh, calling the appointment "truly historic" and pledging to support her and Vilsack.
The broad coalition of agricultural groups advocate that Hipp's appointment to a "high office" within the USDA would help to bridge a gulf created by systemic and persistent inequalities in opportunities and leadership, said Rural Coalition Executive Director Lorette Picciano.
"She is one of the few people that we know of that understands at a fundamental level racial injustice, but also who understands the whole agriculture system, the authorities of the department, and can put those together and really transform what we have into something new — a fundamental approach to justice but also ecological balance," Picciano told Tribal Business News.
Hipp has an extensive history with the USDA, having led multiple department programs over her years-long tenure. She served as program leader for Farm Financial Management, Trade Adjustment Assistance, Risk Management Education, and Beginning Farmer and Rancher Development. She also has worked as a senior adviser to Vilsack during his previous term as Secretary of Agriculture.
"She's been a USDA employee, she's worked in four separate agencies. She has relationships with them. She knows how to leverage those relationships," Picciano said.
A PUSH FOR REPRESENTATION
The Rural Coalition and IAC's recommendation of Hipp came amid a flurry of similar recommendations for people of color to receive "high offices" in the USDA.
Rural Coalition Chairperson John Zippert said appointing Hipp and other people of color to high positions within the department was a necessary step to mend historically fraught relationships between the USDA and "socially disadvantaged" communities.
"I think the Department of Agriculture has had a blemished history of serving Black and other people of color, including Native Americans," Zippert told Tribal Business News. "Really, the history of discrimination in the loan programs, in the conservation programs, in the rural development programs is pretty clear. So, if you say you want to overcome this history and you want to do a better job in serving people, then you need to have some people from those communities around you and involved in making the decisions."
Zippert said Hipp's work with the coalition during her tenure at the USDA convinced the group she was the right person for the job.
"Her dealings with us were always very positive and she was always working for greater access and equity to all of USDA's programs," he said. "We really felt she was a person who could work. We either wanted her or Marcia Fudge to be the Secretary of Agriculture."
Fudge was later nominated to become Secretary of Housing and Urban Development under the Biden administration while Vilsack took the Agriculture Secretary nod. The goal then became to surround Vilsack with people who could better connect him to the communities the USDA serves, Zippert said.
"Biden really needs to surround him with some people of color who are knowledgeable of farm issues and rural community issues," Zippert said. "If he was surrounded by people like Ms. Hipp and some Black people and Hispanic people that had similar beliefs, I think it would strengthen his ability to do the job better this time than he did last time."
For her part, Hipp addressed concerns about the future of the USDA by calling for groups to unify around the administration's picks and keep pushing for change.
"To those who say that previous administrations have not gone far enough to address issues of racial inequity and systemic problems within USDA, or who think that the leaders selected by our President and Vice President-elect aren't going to push hard enough for change, I say this: let's get behind our new team — get them confirmed — and get involved in doing what it takes to help create the future we all want to see," Hipp said in a statement. "We all have a lot of work to do."
ECOLOGICAL AND SOCIAL JUSTICE
The USDA has a lot of work ahead of it to address major issues for farmers in both Indian Country and across the United States, according to the Rural Coalition. The spread of COVID-19 only served to exacerbate existing problems such as access to loans and what the group called "climate collapse." A deluge of natural disasters in recent years has made farming a tenuous, and even more unpredictable process, the Rural Coalition wrote.
Recovery and eventual progress depend on the people who are involved in the decision-making process, and that means including people like Hipp, who understand how to bring together policy, equity and ecological concerns, Picciano said.
Chief among concerns listed in the Rural Coalition letter is a move from extractive agriculture to regenerative agriculture — a shift toward more sustainable, renewable practices.
"We need leaders ready to employ their deep knowledge and experience with USDA programs and authorities to restore and expand land tenure for those who know and cultivated it before and throughout our history as a nation," the Rural Coalition wrote in its letter. "We must restore and value our forests and watersheds not as a place for extraction of resources by outside investors but as essential elements for the future of our society and planet."
The organization believes that agriculture will play a central role in rehabilitating food security after the COVID-19 crisis. To that end, a Feeding America report noted that food security affected more than 50 million people in the United States in 2020.
That means that supporting farmers from all communities becomes a crucial element of economic recovery, the Rural Coalition said.
"Rural economic development should be led by and for the people who live in rural communities and seek a regenerative economy and environment that provides a future for their children," according to the letter.
Reaching racial and ecological parity is going to mean some "difficult" conversations that some leaders "may wish to avoid." However, listening to traditionally disadvantaged communities is necessary to right historical wrongs and correct destructive policies.
"[T]he diverse land-based peoples of this nation are the very farmers, ranchers and workers with the depth of knowledge and experience required to help the Biden-Harris Administration achieve its goals of eradicating the pandemic, building resilience, reversing climate change and restoring rural economies and ecosystems," the Rural Coalition wrote in the letter. "The events of the year 2020 have unveiled yet again the compelling need to heal the deep tears in our social fabric born of our nation's foundational racial inequities - including those that remain woven into the fabric of the Department of Agriculture at every level."
Want more news about the $130 billion tribal economy?
Tribal Business News publishes thoroughly reported and well-crafted stories about Native businesses and entrepreneurs, growth and expansion strategies, best practices, economic data, government policy and other relevant business news. Tribal Business News is required reading for tribal council members and leaders of Native businesses, as well as state and federal legislators, policymakers, economic developers, entrepreneurs, bankers, lawyers and anyone interested in doing business in Indian Country.
Sign up for our free newsletter to track Native business and the tribal economy. Or sign up for a premium digital subscription ($99/year or $10/month— cancel anytime) to gain full 24/7/365 access to our business news reporting. Megwetch.