Here is a round up of business news from around Indian Country.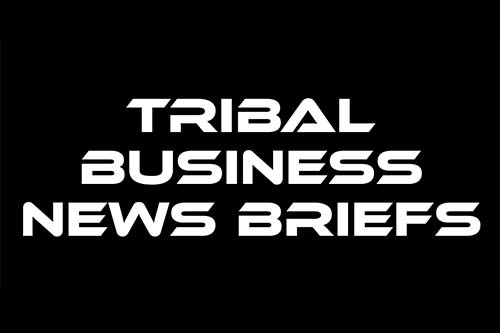 Gaming
• The Choctaw Nation of Oklahoma will host a grand opening of its expanded Choctaw Casino & Resort in Durant, Okla. on Aug. 6. The $600 million expansion includes a 21-story, 1,000-room Sky Tower Hotel, 3,300 new slot machines, more than 40 new table games and a poker room with 30 additional tables, and new food, beverage and entertainment options, according to a statement. The tribe expects to create 1,000 new jobs with the expansion. Choctaw Nation worked with Hartford, Conn.-based JCJ Architecture Inc. and Henderson, Nev.-based Tutor Perini Building Corp. for the project. "I am extremely grateful to everyone who has played a role in delivering such a magnificent, top-tier entertainment destination for our region that not only elevates the experience for our guests, but elevates the lives of tribal members, individuals and families living across the state," Choctaw Nation of Oklahoma Chief Gary Batton said in a statement.
• The Tejon Indian Tribe has selected its design and construction teams for the planned $600 million project to build a Hard Rock Hotel & Casino Tejon about 25 miles south of Bakersfield, Calif. The tribe has tapped Las Vegas-based Klai Juba Wald Architects Ltd. as its architect of record, Las Vegas-based Friedmutter Group as the design architect and interior designer and Las Vegas-based PENTA Building Group LLC as the general contractor. "We look forward to the positive benefits our project will bring to our tribal citizens and the Kern County community at large," Tejon Tribe Chairman Octavio Escobedo said in a statement. "Rest assured local subcontractors, suppliers, vendors, local building trades and organized labor will be part of the construction of our project." The 1,120-member Tejon Indian Tribe announced in June 2019 that it was partnering with the Seminole Tribe of Florida-owned Hard Rock International on the project, which is expected to create about 3,000 jobs.
• The Towaoc, Colo.-based Ute Mountain Casino Hotel, the gaming venture of the Ute Mountain Ute Tribe, has partnered with London-based International Game Technology PLC (NYSE: IGT) in a multi-year sport betting deal in Colorado. The company will provide the tribe's casino with its PlaySports platform, self-service kiosks and other turnkey services as its sportsbook is slated to open at the end of August. "IGT has been a trusted partner of Ute Mountain Casino for many years and we are excited to expand our relationship and differentiate our casino with the introduction of sports betting and personalized betting offers," Rick Scheer, general manager of the Ute Mountain Casino, said in a statement.
Real estate
• Southampton, N.Y.-based Peconic Land Trust has closed on a $5.6 million transaction for 4.6 acres of land containing a Shinnecock Nation burial ground at Sugar Loaf Hill. The trust plans to transfer title of the property to the tribe after it completes a restoration project to remove a 7,000-square-foot home and pool from the property, according to a report in Newsday. The tribe expects to maintain general use public access to the property with hiking trails. The transaction coincided with Southampton Town purchasing a $5.3 million conservation easement on the property, according to the report.
Education
• After partnering with the Seattle Sounders soccer team earlier this year via its Emerald Queen Casino, the Puyallup Tribe of Indians has partnered with the team's Rave Foundation to build a new playspace at an elementary school in Tacoma, Wash. In addition to building the new mini pitch at Boze Elementary, the Tacoma Public Schools Indian Education Program will donate new Native-authored books to the school's library. "We're proud to see our partner Sounders FC giving back to the community," Puyallup Tribal Chairman Bill Sterud said in a statement. "All children need places to play, and we're so happy to support projects that make a heartfelt difference in their lives." Additionally, the Rave Foundation, with assistance from the Puyallup Tribe, is bringing its "First Kicks" early learning program to the school. In a statement, RAVE Foundation Executive Director Ashley Fosberg said the student-centered programming supports healthy activities for children. "We thank the Puyallup Tribe of Indians for making this long-term investment possible," she said.
Health care
• The Ninilchik Village Tribe of Alaska is offering prescription digital therapeutics from Boston-based Pear Therapeutics Inc. to treat substance use disorder and opioid use disorder at the Ninilchik Community Clinic, which provides health services to the region and assistance and referrals to other health systems, according to a statement. The digital therapeutics are part of a new form of software-based addiction care aimed at improving patient outcomes, offering clinicians better engagement and tracking and providing cost-effective solutions for the payers. The project is supported by the Ninilchik Traditional Council through a Substance Abuse and Mental Health Services Administration grant. "This will allow patients who previously haven't been able to access counseling or other behavioral health supports to get extra support for their recovery from the privacy of their home, right from an app on their phone," Dr. Sarah Spencer, the addiction medicine specialist at the Ninilchik Community Clinic, said in a statement. "The app teaches patients skills from cognitive behavioral therapy to give them skills to address drug cravings, triggers and other symptoms that put them at risk for relapse. It's a unique opportunity that hasn't been available previously in rural Alaska."
• The American Cancer Society has provided the Lehigh University College of Health Institute for Indigenous Studies in Bethlehem, Pa. with a five-year, nearly $1.8 million grant to test the efficacy of a program intended to reduce the use of smokeless tobacco among American Indians. The All Nations Snuff Out Smokeless project, the first cessation program tailored to Native Americans, will focus on urban American Indian communities where exposure to chewing tobacco is greater and coupled with higher poverty and lower access to care, according to a statement. "What is most exciting about this project is that it is a program that was designed with input from Native people from the beginning and will now be run by many of those same individuals," Christine Makosky Daley, principal investigator and chair of the Department of Community and Population Health, said in a statement. "Our goal is always to create programs with communities that will ultimately be turned over to them."
Want more news about the $130 billion tribal economy?
Tribal Business News publishes thoroughly reported and well-crafted stories about Native businesses and entrepreneurs, growth and expansion strategies, best practices, economic data, government policy and other relevant business news. Tribal Business News is required reading for tribal council members and leaders of Native businesses, as well as state and federal legislators, policymakers, economic developers, entrepreneurs, bankers, lawyers and anyone interested in doing business in Indian Country.
Sign up for our free newsletter to track Native business and the tribal economy. Or sign up for a discounted subscription ($99/year — use coupon code "TBN21") to gain full 24/7/365 access to our business news reporting. Megwetch.