MASHANTUCKET, Conn. — The Mashantucket Pequot Tribal Nation's burgeoning business development arm has staffed up and made its first acquisitions in a move to invest in the tribe's economic diversification.
The tribe's Command Holdings non-gaming investment arm completed two deals in mid July, acquiring St. Louis, Mo.-based information technology company CeLeen Inc. and Washington, D.C.-based Quattro Consulting.
The move follows the hiring of new CEO Jon Panamaroff, a member of the Sun'aq Tribe of Kodiak, Alaska and longtime executive whose past relationship with the Mashantucket Pequot as a banker brought him back to head their diversification efforts.
"They were looking for a CEO to expand the business portfolio of the nation, to try and build that business ecosystem," Panamaroff told Tribal Business News. "With everything that was happening, there was no time like the present."
The importance of building a diversified economy was laid bare throughout 2020 after COVID-19 temporarily closed the Mashantucket Pequot's Foxwoods Casino operations. In the wake of those economic losses, the tribe accelerated plans for a business investment arm that originally began in 2017.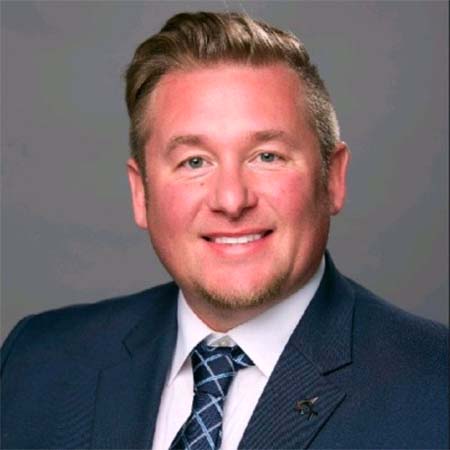 CEO Jon PanamaroffPanamaroff said the company aims to acquire companies that fit one of four business groups under the Command Holdings umbrella: technology, professional services, facilities maintenance and health care. Each of those groups builds off of expertise the tribe has garnered from running Foxwoods, Panamaroff added.
"We thought, 'How do we take these things that we're already technical experts in, and take advantage of that?'" Panamaroff said. "We wanted to become, really, a market driver and a market disruptor in areas we know how to do good and profitable business in."
The decision to begin acquiring companies and diversifying under the Command Holdings banner was the "brainchild" of tribal council member Richard Sebastian, and was finalized by the company's five-person board of directors.
The acquisitions mark a larger trend in Indian Country as tribes work to shield themselves from the kind of impact caused by pandemic-prompted casino closings, most often through government contracting and 8(a) companies, according to prior reporting from Tribal Business News.
The overall market leaned toward acquisitions in the second half of 2020, according to a report from global consultancy firm Bain & Co. Slow early months gave way to an "unexpected rebound" later in the year as the pace of dealmaking accelerated.
The report attributes some of that late growth to a shift toward a digitized economy as companies scrambled to shift their business models online, or into safer, less shock-prone industries.
For example, technology — one of Command Holdings' four "pillars" — experienced major growth in both the overall industry and in acquisitions in 2020, prompted by changing needs and markets during COVID-19's height. Deal value for technology companies crossed the $200 billion mark in late 2020, according to the Bain report.
In health care, another of Command Holdings' business groups, deal values plummeted from $540 billion in 2019 to roughly $340 billion in 2020, but the Bain outlook predicts an uptick in deal volume this year, especially in pharmaceuticals and biotechnology companies.
By aiming their primary acquisitions at industries either on the rise or holding steady, Command Holdings hopes to insulate the Mashantucket Pequot against market shocks entirely, Panamaroff said.
"There's areas you have to look at and be able to forecast and mitigate those types of disruptions," he said. "You have to start looking at areas that are more recession-proof."
A seven generation approach
Command Holdings plans to take a "seven generational approach" to growing the acquired businesses with federal, private sector, and commercial contracts. The idea is to involve and train tribal members in these professions who will then bring their education back to the tribe and continue building generations of better-prepared and better-educated tribal members.
Moreover, the company structures its operations around "five Ps," Panamaroff said.
"We have purpose, profits, people, and we added planet and Pequot," he said. "We're for-profit companies, but 100 percent of our profits go back to roads, schools, language, art, and core infrastructure needed."
As such, Command Holdings' initial approach is to pick up companies for the long term.
"These are not short-term gains," Panamaroff said. "We're not trying to maximize an opportunity that we take in, flip it and move on."
Panamaroff pointed to Command Holdings' professional services group as an example of training tribal members and passing that education down through generations.
"If you go in and teach a workforce how to do these things, that education has generational effects because it flows through the family," he said. "These types of training drive generationally down, and it's a way we can connect our culture to our business."
Companies like CeLeen and Quattro fit that model, according to Panamaroff. That's why he folded the two companies' founders — Charleen and Chuck Hichey from CeLeen and Matt Green from Quattro — into his senior leadership team at Command Holdings.
"They wanted to stay on. I talk to them on a weekly, sometimes daily basis," Panamaroff said. "They're looking to develop the next generation of tribal leadership. Some of the things you do in those areas are highly specialized, highly developed, and they were gracious in developing Native employees, which is something that we're looking for."
CeLeen's 8(a) certification as a woman-owned business and the company's 10-year run in the I.T. sector represented a "great opportunity" for Command Holdings' first step into the federal contracting space, Panamaroff said. Moreover, he knew the Hicheys when the pair first struck out on their own to start the company, and followed their progress over the subsequent decade.
"In talking with them, they had a great business model, they were ready to take the next step. They had that Midwest honest personality. We just felt they were a great first group in the federal space to bring in," Panamaroff said. "They'd been in big business, they knew small business, and they'd know what kind of steps we'd need to take here in these beginning days."
It was Quattro's consulting work on enterprise resource planning with the Department of Defense that attracted Command Holdings' attention for the second acquisition, Panamaroff said.
"They brought in a lot of passion, and younger management that had that kind of fire in their belly. Their president, Matt Green, impressed us with his forward thinking, and some of that wonderful work they're doing in the DOD space," Panamaroff said. "We liked that they were not only expanding on a national level, but also an international level."
Panamaroff said ultimately Command Holdings aims to secure the Mashantucket Pequot's sustainability by leveraging their existing advantages into larger markets using companies like CeLeen and Quattro.
"One of the things that the Pequot Nation has proven over the last 25 years is that it knows how to do business. It has helped drive the $35 billion Native gaming industry," Panamaroff said. "That type of forward thinking, and our ability to continue to drive that — that will help us have that larger business corridor."
Want more news about the $130 billion tribal economy?
Tribal Business News publishes thoroughly reported and well-crafted stories about Native businesses and entrepreneurs, growth and expansion strategies, best practices, economic data, government policy and other relevant business news. Tribal Business News is required reading for tribal council members and leaders of Native businesses, as well as state and federal legislators, policymakers, economic developers, entrepreneurs, bankers, lawyers and anyone interested in doing business in Indian Country.
Sign up for our free newsletter to track Native business and the tribal economy. Or sign up for a discounted subscription ($99/year — use coupon code "TBN21") to gain full 24/7/365 access to our business news reporting. Megwetch.