As a result of the American Rescue Plan, more money than ever before is pouring into tribes to address their infrastructure needs. That includes $1 billion in funding for building out Native broadband access through the Tribal Broadband Connectivity Program.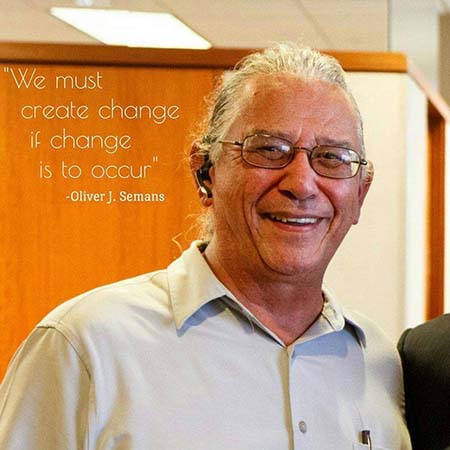 While the investment falls well short of the $10 billion needed to address a chronic lack of access, per an American Indian Policy Institute report, the program remains the largest boost Native broadband has ever received — and more money might be coming, thanks to a $1.1 trillion infrastructure bill passed by the Senate in early August.
However, without technical assistance and policy support, many tribes will end up at the mercy of larger networks treating them as end-user customers rather than fellow providers, said legal advocate, politician, and activist OJ Semans.
"These providers treat Native tribes as just another customer, which means they're subject to the same price changes and the same customer prices as anyone else," Semans said. "You could start out giving affordable internet to your people and then the provider could hike the rates to the point nobody can afford it."
In a perfect world, tribal governments would receive the same treatment as federal and state governments from the Federal Communications Commission. If that were the case, tribes would not need to secure a license to offer their own internet services to their citizens, Semans said.
Currently, tribes are required to secure commercial carrier licenses through the FCC in order to guarantee wholesale pricing when purchasing bandwidth from fellow providers.
However, Semans said that many tribes aren't even aware of the problem that some of their budding, newly funded networks face, much less the need to advocate for legislative regulation changes.
That prompted Semans, a member of the Rosebud Sioux Tribe, to found a Rosebud Indian Reservation, South Dakota-based consultancy called Native Connections. The company's focus is to make tribes aware of the potential issues ahead, and to help solve them within current regulations, Semans said.
"We're talking about [policy support] now, but we're kind of the organization that's crying wolf and bringing all this to the attention of other tribes," Semans said.
Native Connections is a "jack of all trades" firm that plans to offer consulting services, technical assistance and legal advice to tribes building out broadband infrastructure, Semans said.
The firm's main goal is to help tribes become fully licensed providers through the FCC, ensuring that larger networks give them wholesale bandwidth prices as opposed to end-user pricing.
Currently, Native Connections' major project is helping multiple Nevada tribes finish their collective application for Tribal Broadband Connectivity Program funding, and discussing an option to lease newly built lines to existing providers while setting up their own companies and services, Semans said.
"The very end result has to be requests or actions taken by the tribe and not by the organization, so that's why we're providing information to the tribes."
Through a partnership with mesh network provider, Calgary, Alberta-based Mage Networks, Inc., Native Connections also plans to get wide swaths of partnered tribes' reservations online even as they build more traditional optic lines, according to Semans.
Under the terms of the partnership, tribes would help build out the mesh network under a 51/49 ownership split between tribal governments and Mage Network. After five years, the network would move completely under tribal ownership.
"The good thing about mesh technology is that while they're trying to get the lines in, they can use that mesh technology to provide tribal members with services while they're working on it," Semans said.
Mesh networks use a distributed series of smaller nodes to carry a signal through difficult terrain or areas far removed from standard infrastructure. Mage Networks' technology, called MagiNet, uses these smaller nodes to create shorter "hops" for a wireless signal over multiple potential routes, giving the signal a better shot at arriving at its destination uninterrupted.
That could solve a major problem for many Native reservations, where far-flung housing can prove difficult to reach even with wireless solutions, as evidenced by troubles the Yurok tribe faces in northern California.
"This mesh network could be used by the tribe or the local carriers, but it could also be used to supplement optic lines," Semans said. "And one of the things that is really going to be critical is the fact that there's no optic lines really available."
As Tribal Business News previously reported, companies building out initial fiber infrastructure often avoided Native reservations as they rushed to complete as many miles as they could per day. That left many reservations without necessary infrastructure, Semans said, noting the Tribal Broadband Connectivity Program has only scratched the surface of the problem.
"Let's be honest: One billion dollars sounds like a lot, but when you're dealing with 574 tribes, it's not that much money," Semans said.
With limited money and a lot of work ahead, Seamans' Native Connections wants to help tribes capture and make the best use of the available time and funding, he said.
"We want tribes to make this work, and in order for that to happen, we have to give the tribes the best information and the best tools to make decisions," Semans said. "This is new for Indian Country, but we're resilient, we'll find a way."
Want more news about the $130 billion tribal economy?
Tribal Business News publishes thoroughly reported and well-crafted stories about Native businesses and entrepreneurs, growth and expansion strategies, best practices, economic data, government policy and other relevant business news. Tribal Business News is required reading for tribal council members and leaders of Native businesses, as well as state and federal legislators, policymakers, economic developers, entrepreneurs, bankers, lawyers and anyone interested in doing business in Indian Country.
Sign up for our free newsletter to track Native business and the tribal economy. Or sign up for a discounted subscription ($99/year — use coupon code "TBN21") to gain full 24/7/365 access to our business news reporting. Megwetch.